PhonePe is a digital online payment app that allows the user to pay bills, buy insurance, make investments in mutual funds and gold, and instantly pay money anywhere through its digital wallet or UPI. Founded in 2015, this Bangalore-based startup has undergone several changes, including pricing, product, and marketing strategies, since then. It has been a period of technological advancement for PhonePe, and we will review the events and changes PhonePe has undergone and still managed to establish its name in the market.

2016–2017: The Growing Stages of PhonePe
2016–2017: PhonePe Goes Live
Flipkart acquired PhonePe in April 2016 and 4 months after the acquisition, it partnered with Yes Bank to launch a UPI-based digital payment app.
Within its 3 months of launch, PhonePe completed 1 crore downloads making it the no.1 Finance App across Google Play Store and Apple App Store.
PhonePe also hit the milestone of achieving 10 lakh transactions in a day.
2018–2020: Diversifying and Flourishing in the Market
2018: Product Diversification
PhonePe launched micro-apps on their platform. In partnership with Jio Money and Airtel Money, it has developed a multipurpose platform and provides users with the best experience.
In addition to Swiggy, Ola, Redbus, and over 300 consumer brands, PhonePe partnered with stores to integrate their mobile apps and sites into its PhonePe Switch platform. PhonePe Switch, earlier known as Apps, allows the user to switch between PhonePe and their favorite online shopping, food services, travel apps, etc. with just a single click without even downloading them.
2019: Apply for IPO
PhonePe became the first digital payments app to allow users to apply for IPOs(Initial Public Offering) through their UPI platform.
PhonePe also launched tax-saving funds to help customers cut down their tax burdens by investing in stock-based saving schemes.
2020: Not Just a UPI Platform
InsurTech(Insurance Tech) Platform
PhonePe became the first payment app to provide international travel insurance on its platform.
PhonePe also partnered with Bajaj Allianz and ICICI Lombard to provide two COVID-specific insurance products which covered hospitalization and medical costs during the pandemic.
Later, PhonePe proceeded further into motor insurance and provided car and bike insurance policies.
By selling over 5 lakh insurance policies on its platform, it has become the fastest-growing insurtech platform in India.
Mutual Funds, Liquid Funds, and Super Funds
In 2020, PhonePe launched Liquid Funds in alliance with Aditya Birla Mutual Funds.
It also launched Super Funds to provide users the benefit of long-term wealth benefits by investing in gold, equity, and debt of mutual fund companies.
PhonePe also had a whopping 35% market share of buying gold in November 2020. The company also diversified its Mutual Funds listing by introducing 7 more categories in just one month.
PhonePe introduced a new feature known as PhonePe ATM which isn't like any other normal ATM. You can get instant money or cash from your nearby facilitated shops through this service. The feature was first introduced in the Delhi-NCR region but expanded itself throughout the country and now it is available in 300 cities facilitating more than 10 lakh stores.

2021- Present: Post-Growth Phase
The implementation of Lockdown 2.0 affected many businesses and PhonePe was a victim too. But with its apt marketing strategies, consumer-preferenced product, and clearing the constraints, PhonePe emerged as the first digital payment platform to cross 100 crore transactions in March 2021. It also recorded a whopping 200 crore monthly transactions in October. But what led to all this? Let's break it down.
PhonePe's Marketing Strategies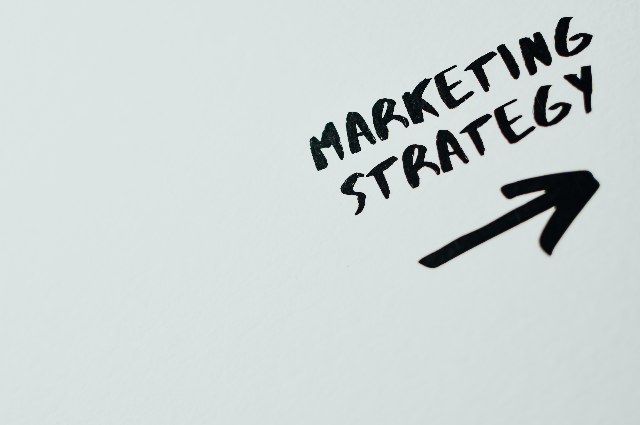 With an 8000 crore marketing budget, PhonePe has constantly been focusing on advertising campaigns through brand endorsements. Bollywood actors such as Alia Bhatt and Aamir Khan were also a part of their advertisement campaigns.
PhonePe had also sponsored 4 IPL teams for the IPL season 14 last year and was the co-presenting sponsor for the television broadcast. The IPL season brings a lot of TV viewership and visibility for numerous companies and this is one classic strategy by PhonePe.
The company has also been consistently creative with its taglines and social media marketing. With their ever-increasing followers on numerous social media handles, they are focusing on spreading the message of safe and secure payments through their UPI-based platform but with a little touch of creativity and taglines.
Beating the Mighty Competitors
With the rapid growth of Google Pay and Paytm in the market, PhonePe still managed to have a fair market share being advantageous over the two. But how did PhonePe stand tall in front of its competitors? Let's find out!
PhonePe's Opportunistic Pandemic Growth
Despite the covid situation and lockdown being implemented, PhonePe reported the rise of its users by 50% during the pandemic, and more than 80% of them belong to small cities and rural areas. PhonePe and Paytm had similar strategies and features but not THE SAME.
The pandemic changed the needs and preferences of the people. Groceries, medicines, bill payments, etc. were the most important needs of the people at that time, and what else could be better than giving people what they want?
PhonePe designed its homepage in such a way that a user can easily access all the nearby grocery shops and hospitals and provided a feature where you can directly speak to the respective owners about their business hours online. Paytm didn't provide the chat feature to the users.
The insurance products covering the COVID hospitalization costs and daily hospital cash insurance brought a big surge in their growth. They gave almost exactly what was needed by a consumer and that's how you build a trusted community.
Google Pay has been minimizing the cashback on transactions due to NPCI 30% cap guidelines. While the decline in cashback has also declined the number of customers of Google Pay. The market share of UPI transactions held by PhonePe was almost 44% in March, compared with 35% by Google Pay.
PhonePe's Future Aspirations
PhonePe has been thriving on its multi-purpose platform thus making the user stay at one payment platform. While PhonePe plans to expand its base from 280 to 500M by the end of 2022, the company intends to focus and thrive on the analytical data of consumer preferences and market trends. The company also plans to work on the Kirana stores more effectively by providing a chat feature to the user and the local merchants nearby.
The company's diversification and marketing-oriented strategic growth have been the reason behind the company's mark in the market. There isn't much difference between the strategies of the competing digital payment platforms but what makes PhonePe stand out is the action to the data analysis and its business and revenue model. PhonePe's journey from demonetization to digitalization is worth sharing.
. . .