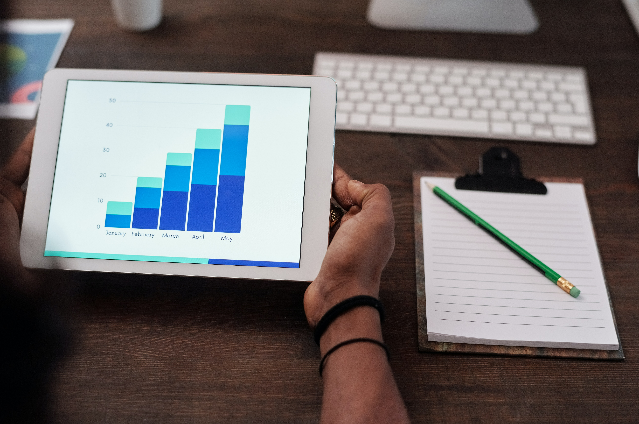 Starting a business needs an immense amount of knowledge, dedication, zeal, and much more. It needs lots of brainstorming, research, and planning just to get it started. As fascinating as this sounds, it might be a lead to a downhill if not implemented with a thorough business plan. An idea will remain merely an idea if not executed right from the start.

Every minute of every day an idea takes birth but only some make it to papers and only a handful of it get into action. There are numerous factors that play a vital role in getting a business started.
Idea and purpose - To start a business one needs to be clear about the idea and intent. Any business should aim to make changes for the betterment of the society. Any brilliant idea is no show if there is no demand for it in the community.
Planning - To make any business work, it's important to visualise it and plan for it. A detailed plan with goals and objectives is always a good start for any business.
Funds - This is the factor at which the majority of the businesses fail. To get that good idea and plan into action getting monetary help or investments is a must. With the right amount of money, all the supplies required for the business to get started and sustain can be met.
Right people - Having the right staff and partners by one's side can be beneficial for any business to start on the front foot.
Marketing - Having your idea ready to launch is not enough without it reaching the right audience. Marketing plays an important role to create an impact.
Leadership - This is an untold factor that needs to be stressed on. Right leader along with his co-workers with vision that benefits society.
These are the major factors among many in taking a business to a greater height and without any one of these, business will have negative impact. In today's post pandemic era, while at home many have come up with new ideas and ways to get their small businesses going. The competition has increased. Anyone with an idea and the right resources can launch the business.
During the pandemic many small ventures shut down and few established businesses experienced a setback leading to heavy disruptions in the industry. While sanitizers, masks, hand wash had their lifetime best sales, tourism and hospitality businesses hit its lowest. Many newly found eatery outlets had to face the adverse effects of pandemic. Daily wage workers, house helps, educational institutions which provide food for many experienced cold waves. Digital media boomed in the pandemic time benefitting many, providing uninterrupted entertainment and revenue to those living on it. There are certain industries that have not been affected much due to the pandemic. Automotive industry, online delivery service, healthcare, insurance to name a few. While many had to face the wrath of layoffs due to the downfall of the market, few reached their career best. Covid-19 era has been a boon and bane. With work-from-home popularity, the real estate industry saw the worst.
Technology has become man's best friend during pandemic and it promises to take anything to the top. Technology these days is playing an important role in shaping the business. Many small businesses along with well grown ones began to adapt to the changing technology to make their businesses work. People prefer to purchase online over retail footfall. Having said this, technology comes with significant security risks as the user provides his personal and vital information regarding one's identity while making the purchase. Due to data breach significant businesses have faced lost customer trust and their business. Many made their livelihood by rediscovering their talents and putting it to good use with the support or technology.
Now, during the post pandemic times as we try to see things clearly, there is a long way before things go back to as they were. Tourism industry is yet to recover as various destinations have incorporated strict travel guidelines and restrictions and flight rates are higher than ever. Hotel and rental businesses are yet to make progress due to fall in reservations. Pharmaceutical companies have been the winners all along the pandemic. Supplying medicines, surgical equipment, vaccines during the time of need has helped the industry boom and it seems to be in profit in the forseeable future.
In this technology driven world, conventional businesses that established before social media emerged are hit since they could not cope with increasing competition from social media. Amidst this, innovative businesses are lost. Businesses should be such that they provide employment while being profitable. Studies have shown such kind of businesses have lasted longer that those that are just make profit.
One of the major issue that needs attention is when young entrepreneurs experience failure they tend to take extreme steps. A sense of accepting failures and recovering should be inculcated in the youth. Some great ideas don't reach the execution phase due to entrepreneur's lack of handling the fluctuating business.
Marketing being one of the steps in establishing a successful business needs added attention. Proper planning and development will be no good if the business approach lacks great marketing. Common man's role is also vital as he decides the faith of any business. Reaching the target audience quickly and in expected manner can enhance the business significantly.
Going forward, various businesses can collect data and have an insight from the pandemic. Review the results and plan future actions that will benefit their business. Since things have changed post pandemic, new methods to boost businesses have to be adapted. Basic methodology remains the same. Along with changing times, these methods need amends. The wit and grit to stay patient and persistent during the good and bad days of the business is the key for a successful business. Supporting emerging entrepreneurs and their ideas through any kind of investment can be helpful. Watering the right ideas and acting on them in time might do the trick. All kinds of businesses face ups and downs. Having a proper recovery when businesses see a downfall is necessary for a business to sustain.
Every idea need not be a revolutionary idea but a simple idea with organised execution can be revolutionary.
. . .