RANK-3
WhatsApp has been rapidly evolving and updating itself with new features and guidelines to meet customer demands. It is the most widely used messaging app in the world. WhatsApp is now a standard for messaging apps due to its user interface, reliability, and security. We all use WhatsApp for various reasons, to contact friends and family, college and school groups, or run a business. But there is so much more you can do! This article will guide you to have more control of your WhatsApp account and various unknown essential features:

---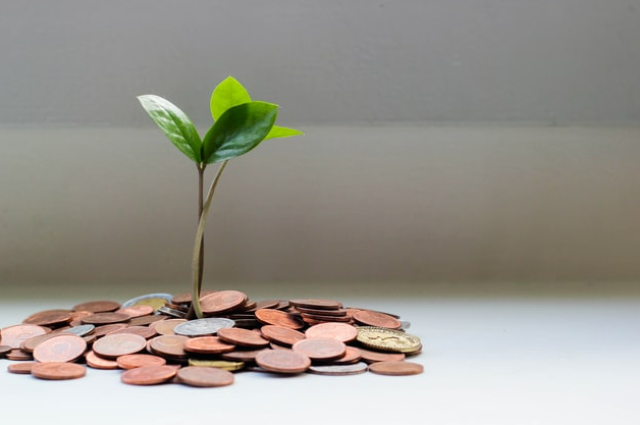 WhatsApp Business:

If you want to grow your business or build your own work-from-home start-up, WhatsApp Business is for you. WhatsApp has been actively trying to promote e-commerce capabilities due to the pandemic-stricken start-ups and small businesses. WhatsApp Business helps to boost your engagement with the audience, spreading awareness and circulation around your business. You can simply download the WhatsApp Business App from Google Playstore and set up your business account for free.
Note: You cannot make multiple accounts using a single number. You have to either convert the old one into a business account or use a new phone number.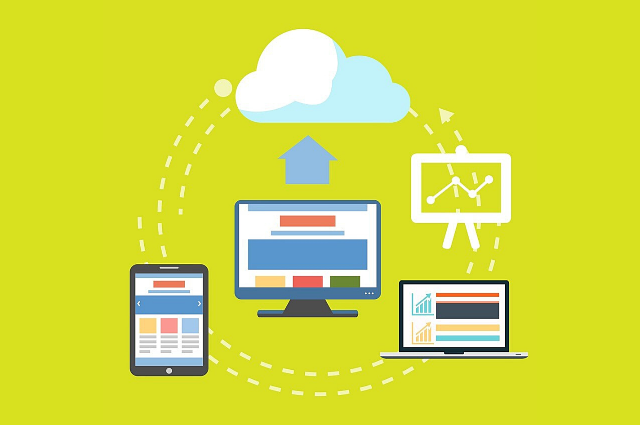 WhatsApp Web:

You can use your WhatsApp account on your browser as follows:
Go to: https://web.whatsapp.com
Open your WhatsApp on mobile.
Click on the chat's kebab button (three dots on the upper right corner) and then click on the Linked devices option.
Scan the QR code by following the instructions on the page.
Done!
Tip: Different sections of WhatsApp have different setting options under the kebab button. Check them out by swiping right to the status section or calls section and clicking on the kebab button in the upper right corner.
---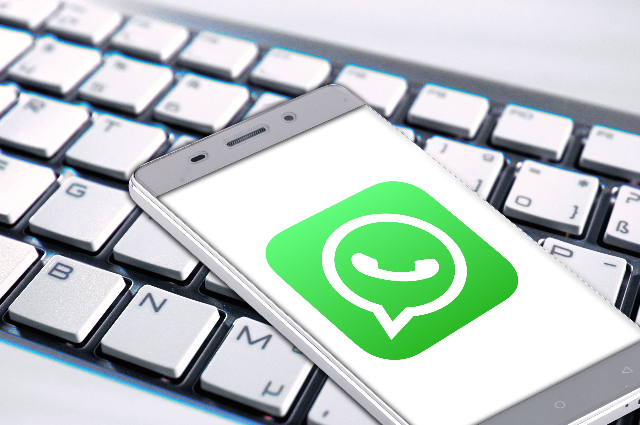 WhatsApp on Laptop/Desktop:

You can use WhatsApp on your Laptop/Desktop via software as follows:
• Go to: https://whatsapp.com/download
Here you can download the version of WhatsApp software you want, whether you are Windows or Mac user.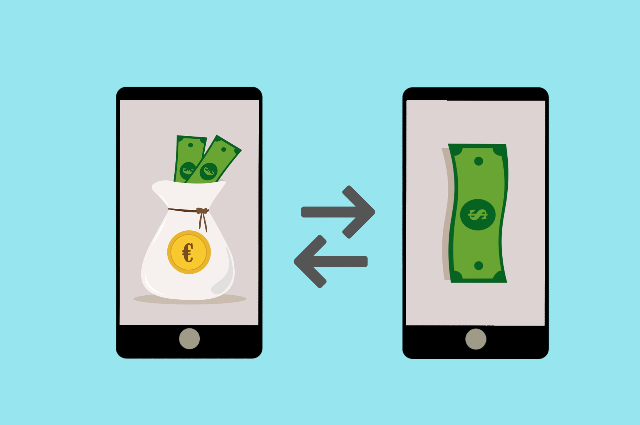 WhatsApp Payment:

Yes! You can pay money via WhatsApp now! WhatsApp Payment is a new feature recently launched that allows you to send money to your friends and family. You can pay merchants without any exchange of cash. It is a UPI-based payment service, so it is fast, secure, and effective. To set up WhatsApp Payment, follow these steps:
Go to Settings>Payments.
Click on Add payment method>CONTINUE.
Select your bank from the list.
Verify your number by clicking on VERIFY. Note: Make sure the number is registered to the bank account and present on the device.
Once the verification process is complete, your bank account will be detected. If you want to add it, click on ADD.
Your account is successfully added. If you have to send a payment, click on SEND A PAYMENT. Otherwise, click on DONE.
You can pay to other UPI IDs, scan QR codes, or send directly to people in your chat list who have linked their bank to the WhatsApp Payment service. You can also receive payment accordingly.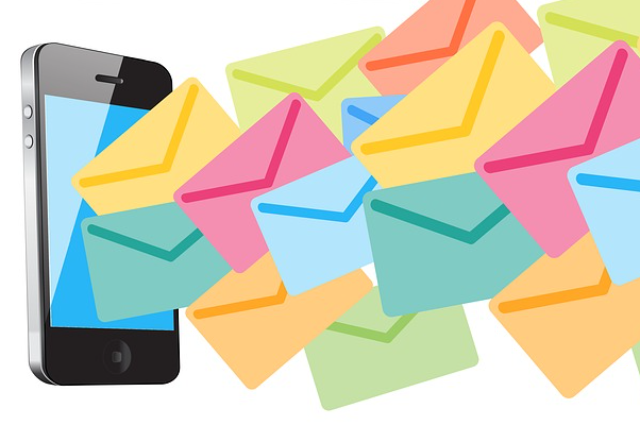 WhatsApp Broadcast:

We all know about WhatsApp Groups. Everyone using WhatsApp is part of some family/friends group or school/college group. Most of us are unaware of the feature called WhatsApp Broadcast that is similar to groups. What makes it different is that the members don't have access to other group members. Only the admin of the broadcast can share messages and media to the list of recipients. Hence, the connection is more secure and efficient. The possibilities of using this feature are immense. You can share newsletters, notices, alerts with your audience without them being concerned about their privacy. Just make sure that your recipients have your number in their contact list. To set up a WhatsApp Broadcast, follow these steps:
Click on the chat's kebab button>New Broadcast.
Select the recipients from the list of contacts. Note: only those with your number in their address book will receive your broadcast messages.
• After completing the selection, click on the tick mark at the bottom right corner.
• Done! Now you are ready to share your messages and content with your recipients!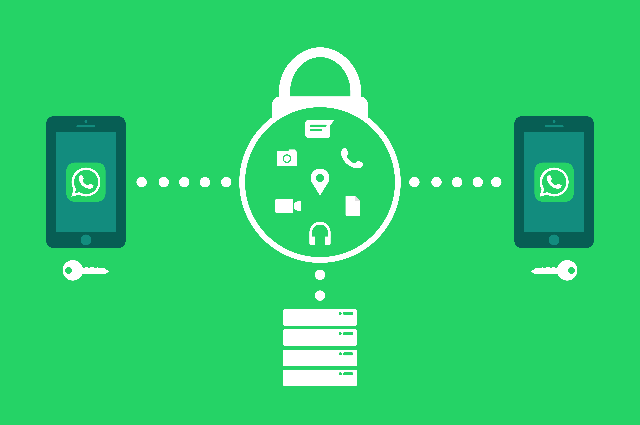 Chat outside contact list:

To chat with someone who is not saved in your contact list, follow these instructions:
Type in the following URL in your browser: https://wa.me/ [country code] + [phone number] Note: Don't give any space between the country code and the phone number. You can check out the list of country codes at countrycode.org.
If you have installed your WhatsApp on your laptop/desktop, you may be automatically prompted to open your WhatsApp. Click on the Open WhatsApp button.
If not prompted automatically, click on the Continue to chat option. Note: If you don't have the WhatsApp Software installed, there is an option to download below the option.
Now you are ready to message and share files with the recipient.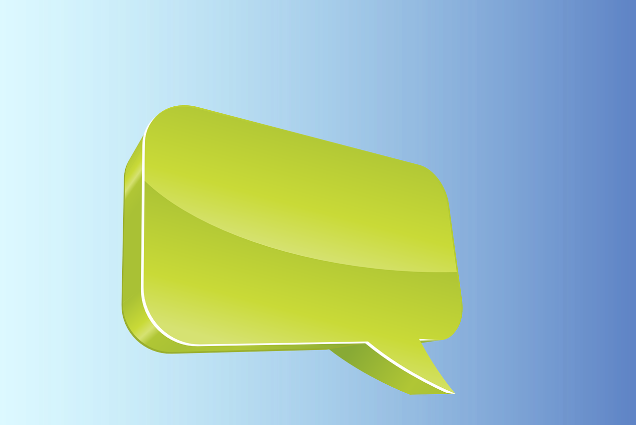 Export Chat:

If you want to save a chat offline that is important to you, you can export it with or without its media content. You can share it via Bluetooth, Google Drive, Gmail, other WhatsApp chats, and more. Use the following steps:
Click on the chat you want to save.
Click on the kebab button>More>Export chat.
Select whether you want to include media or not.
Select how you want to export the chat.
The chat will be exported in (.txt) format with all media(if you chose to export with media).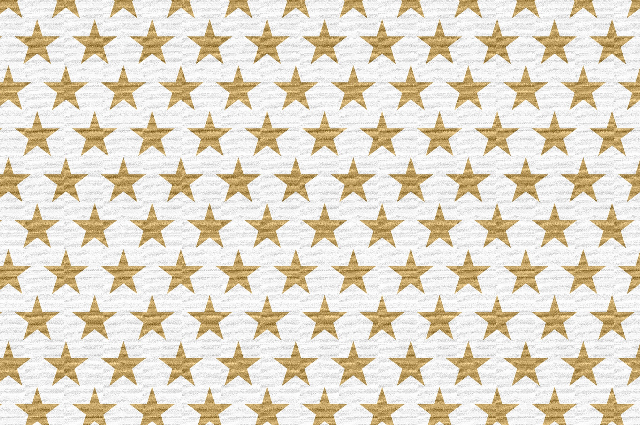 Starred Messages:

Sometimes you get messages that contain crucial information, but they get pushed away by incoming messages. The starred option helps you access messages that deem important to you. All you need to do is long-press the message you want to be starred and click on the starred option. You can access the starred messages by clicking on the chat kebab button and clicking on the Starred messages option. Long-press a message and click on the un-starred option to remove it from starred messages.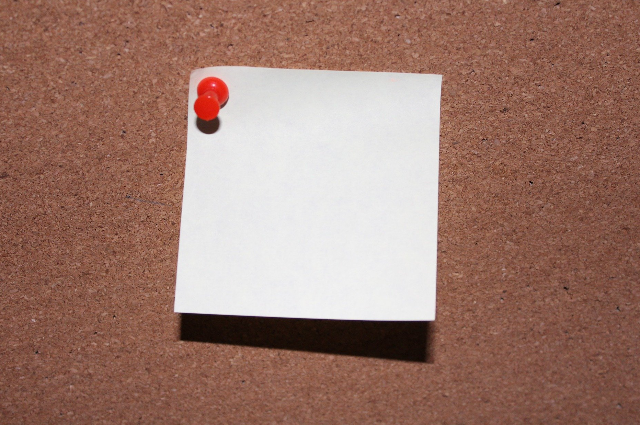 Pinned Messages:

Often we want some people to be on top of the chat menu, but they get pushed down by other's incoming messages. If you want someone to be always on top of the list, you can pin them. Long-press the chat you want to be pinned until a panel appears with different options. Click on the pin option. Now it is pinned to the top of the list. Long-press the pinned chat and un-pin it accordingly.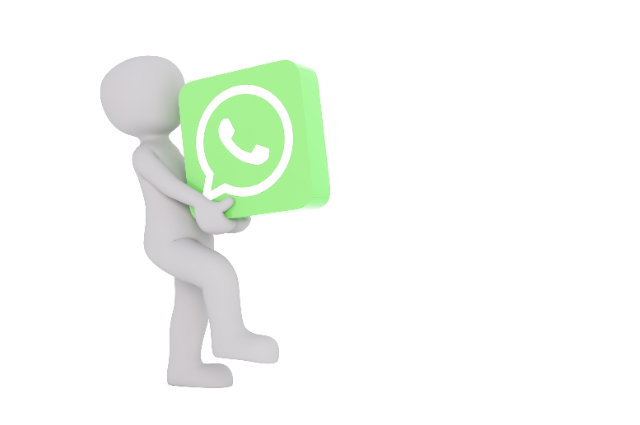 Storage and Data:

One of the common issues that people face while using WhatsApp is storage. If left unchecked, the app can consume a lot of internet and storage space. To avoid these problems:
Click on the chats kebab button>Settings>Storage and data.
To clear your storage space, you can click on the Manage Storage option. You can view the amount of stored data from different chats and groups and clear unnecessary downloads accordingly.
You can also analyze the amount of internet data consumed by clicking on the Network usage option. You can view the amount of data uploaded and downloaded from the app during calls, sharing media, status, etc. You can reset the statistics. If the calls consume a lot of data, you can switch on the Use less data for calls option.
In the Media auto-download section, you can manage whether incoming media (photos, audio, videos, and documents) get downloaded automatically or not. If you want to save data, click on the When using mobile data option. Uncheck all media options. Now you can choose what media gets downloaded and what doesn't. You can also choose your settings for Wi-Fi and roaming.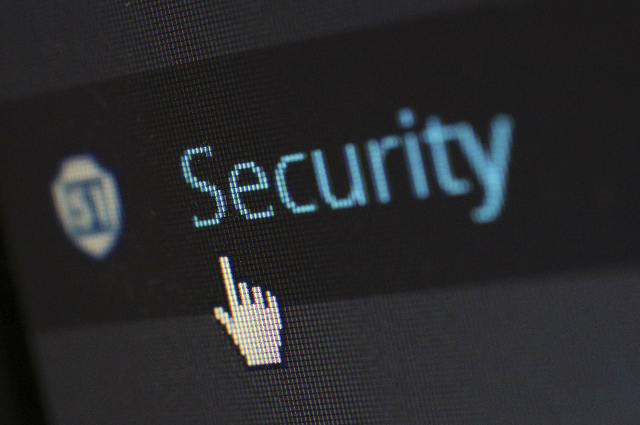 Two-step verification:

If you would like to have a more secure WhatsApp account, consider the two-step verification system. Once you enable it, verification of your phone number is accompanied by a six-digit PIN you created using this feature.
Click on the chats kebab button>Settings>Account>Two-step verification>ENABLE
Enter a six-digit PIN, which you'll be asked when you register your number with WhatsApp.
Confirm your PIN
Add an email address to your account, which will be used to reset your PIN if you forget it.
Confirm your email address.
Your Two-step verification is enabled. Click on DONE.
WhatsApp will periodically have you enter the PIN so that you don't forget it. If you did not provide an email and forgot the PIN, you can re-verify without your PIN after 7 days, but you will lose all pending messages.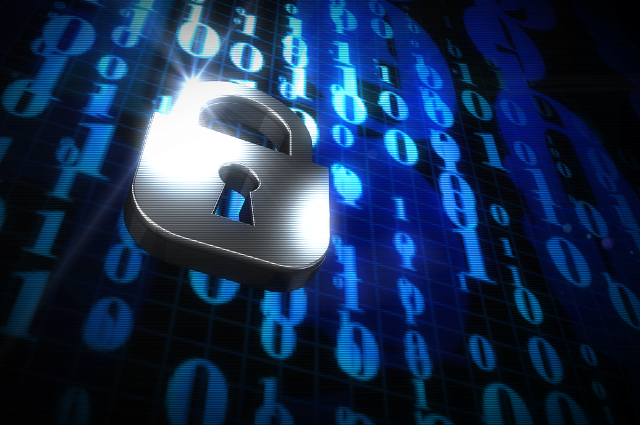 WhatsApp Privacy:

Ever since the buzz after the advent of WhatsApp's new privacy policy on May 15, 2021, people have become more self-aware of their online presence. People concerned about their online privacy should definitely take a look at their WhatsApp privacy settings. To check your privacy settings, follow these steps:
Click on the chat's kebab button>Settings>Account>Privacy.
Here you can configure your privacy settings and change who can see your last seen, profile photo, about, and status updates. You can also adjust who can add you to groups and view and manage blocked contacts. There is also the fingerprint lock option if you have the lock option on your device.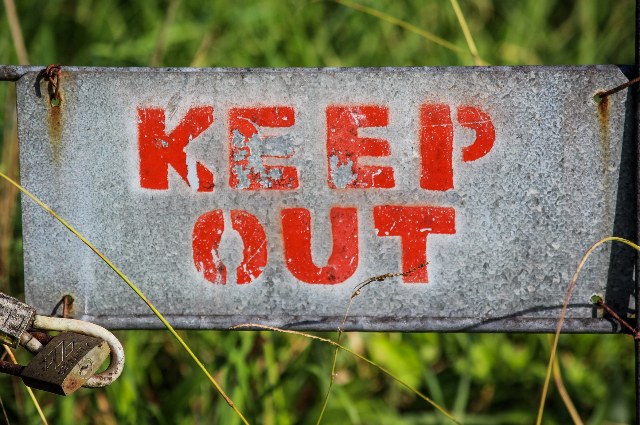 Report and Block contacts:

Most of you may already know this feature. But since this is a handy and important one, I decided to add this to the list. If you are a victim of spam/fraudsters or simply want to stay away from toxic people, then follow these steps:
Click on the chat you want to report or block.
Click on the kebab button>More>Report/Block.
Block only stops a person from calling or sending messages to you. Report and Block, however, not only blocks the person but also sends a copy of the most recent chats to WhatsApp. WhatsApp takes action against the person if they have violated their guidelines.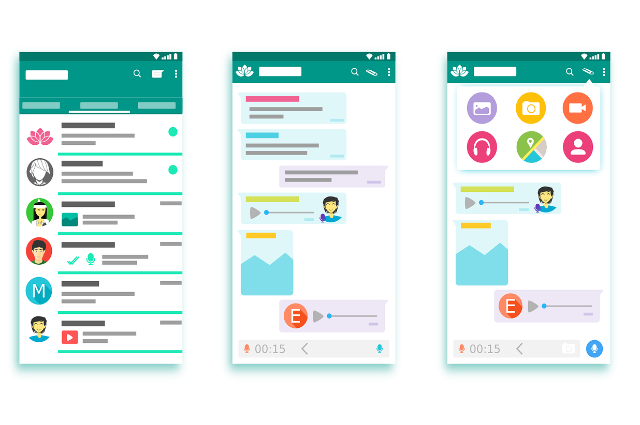 Chat Backup:

It is always better to be safe than sorry, so having a backup is the better option. WhatsApp allows you to backup your chats to your Google drive. To avail of this feature, follow these steps:
Click on the chat's kebab button>Settings>Chats>Chat backup.
Click on Google Account and add the google account you want to use as your backup.
Click on Back up over to choose how to upload your backup -- Wi-Fi or cellular data. Click on the Include videos switch if you want to upload videos too.
Click on Back up to Google Drive to choose the frequency of backup.
Since you have set up everything now, click on the BACK UP button to start your backup!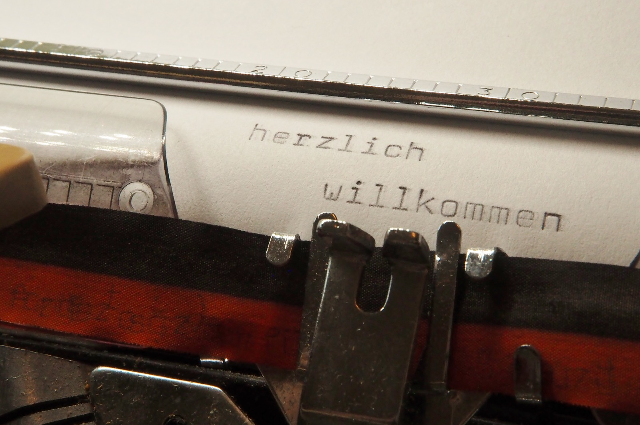 Typewriter Font:

We all know the WhatsApp tricks of writing messages in bold(*text*), italics(_text_), and strikethrough(~text~). WhatsApp has added a new trick recently to write a message in the typewriter font. It uses the following syntax: '''text'''
These are the 15 important features you must know to improve your WhatsApp experience. Thank you for reading!
---
. . .