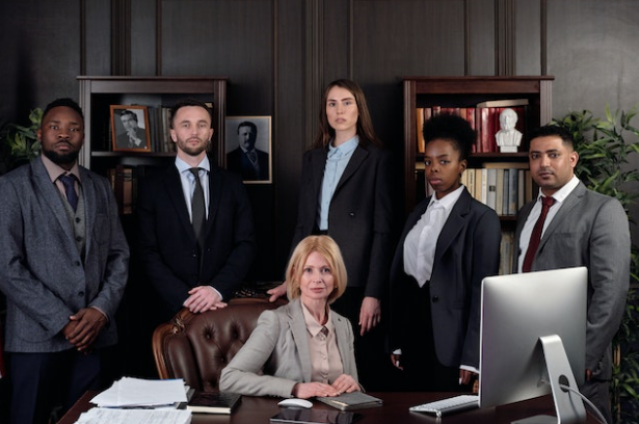 Any building that is to be safe and last long, should always have a strong foundation. And the same applies to having a successful enterprise. Many businesses that come into the market don't survive beyond five years. This is usually because of not using the right principles to progress and sustain one's business in the market. If you are just starting your own business then here are the keys to setting up strategies for a successful enterprise!

Have a competitive product or service:
No one wants to buy a product or service that is of poor quality. So always ensure that what you have is good quality and is also competitive in the market, since you will have to face the existing players out there. So as you plan on starting your business, take all the time and effort to research and develop an excellent product or service. And even once you are in the business keep testing the product or service, so that you are always sure that it's the best thing you can offer.
When in a business, always be growth-minded and make plans for the future. It may be a 5,10 or even 15-year plan but there should be a plan in place. By having a plan you can then track from where your business came, at what stage it is currently, and what level it will go up or down to. You must be willing to review the performance of your company by comparing it with other companies in the same sector. This will keep you hungry for more growth instead of being complacent.
While many companies are very optimistic about their growth they might make the mistake of overspending and investing too much. While others who are pessimistic may end up avoiding reasonable expenses and end up harming their future production. You need to balance your optimism with reality and financial vigilance. By knowing where your money comes and goes in your enterprise you will be able to avoid undue losses and keep your enterprise floating up. If in case you are not so sure about finances it's always a good idea to take help from financial experts who can help to understand your company's balance sheets and take their inputs to manage the financial part of your enterprise.
Apart from having a great product or service and good planning and financial soundness, it's equally important that you communicate well. Make sure that whatever you communicate in any form is always in line with your company's vision and mission. And so its impious will need to communicate with your employees, clients, competitors, and even government agencies at various points in time. So it's best to communicate in a way which is polite and ethical to all.
Be loyal to your values and value loyalty. Remember that your enterprise is as good as your employees, so always value and reward their loyalty on a timely basis. And then treat your loyal customers or clients with great care, as their goodwill will eventually result in your company's growth both in the long and short term. If you're dealing with vendors, contractors, or suppliers that enable your business to work well, do appreciate their good work and loyalty to you, as this will ensure good production and service in the future as well.
. . .