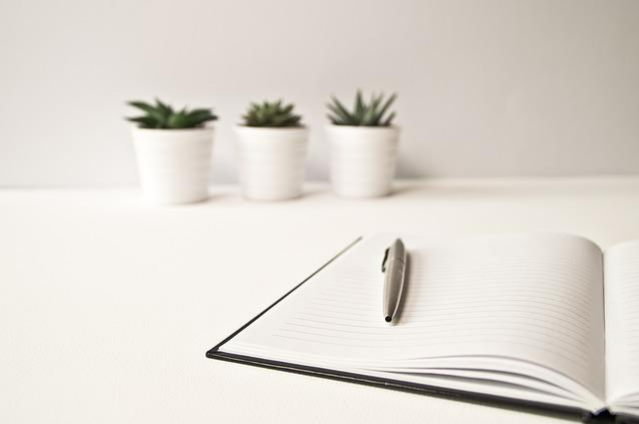 In conventional parlance, a prompt implies getting ready for action as the occasion befits, a deed executed judiciously without delay or damage to person or property. Prompt medical action during emergencies save lives, prompt measures to correct or avert errors and lead to right decisions; often, well-timed guidance serve as counsel to individuals during periods of distress.

These are many positive things that prompts can do. A fine example is the recent incident on a Go First flight that seems straight out of a thriller film. Swift action by the airline crew and timely intervention of a doctor on board saved the life of a passenger who suffered a cardiac arrest during the flight.
Humans have been associated with verbal and non-verbal prompts right from their childhood. Prompts offer the right scaffolding to infants and toddlers, which foster the growth of their physical and cognitive skills greatly. Videos often show infants reaching out for a particular food, toy and color or attempting a daring activity such as climbing, prompted by an adult. Such prompting augurs the beginning of the child's skill-acquisition that is necessary for holistic growth.
'Prompts' of school days remind students and adults about punctual submissions of projects, assignments, reports and more. Students who submit their work in time satisfactorily are assets to the classroom, teachers' pride too!
A range of technical and personal skills are developed over the years prompted by family, friends, teachers, and the society at large. For older adults who choose to be learners for life, every small prompt triggers a world of opportunities to unleash the latent potential from within.
A 78 year young grandmother who secured a college diploma was recently in the news. What prompted her to pursue a life-long passion is incredible. "If I could have done cartwheels across the stage, I would have!" (The audience did it for her!) Her words of inspiration would give confidence a host of others to dream high with their 'eyes open.'
How they empower people at large and give power to the pen
Prompts can be a set of instructions, photographs, paintings, trigger words, phrases, sign posts, objects, sights and sounds in the environment. No matter what form and size they acquire, they are bound to entice and encourage people to unlock their hidden talent.
Small beginnings bring in a sea of changes.
The prompt for the heroic Pandava Arjuna began one dark night. While he was eating, a gust of wind blew off the lamp. He continued to eat in the darkness, and said to himself that he could
become a greater archer if he practiced shooting in the dark; this, he did and emerged as the best archer and also as the favorite student of his teacher.
Triggers are not necessarily restricted to famous personalities and courageous people. Contrarily, celebrities are often from humble backgrounds, are passion-driven and self-motivated to achieve their goals. Innumerable examples of successful people can be shared about what prompted: them to do what they did, the 'deliberate' practices and techniques they adopted, the changes they embraced to reach their chosen destination.
Tim Berners, the British scientist is credited with inventing the World Wide Web (WWW); originally, it was developed for information-sharing among scientists in universities. "The machine is a server. Do not power it down." What a sensation this concept is in today's techno savvy world that is growing at such astronomical pace day after day.
'PROMPT!' On seeing this word in bold, today's social-media users would be reminded of National Poetry Writing Month poetry prompts where participants write a poem each day. Some interesting prompts of the project are: 'Learning as we go along,' 'Eat your veggies,' and 'Song of Myself.' Hundreds of prompts are around that attract readers and writers. Writer's Digest, Rattle and several other websites (that includes Reflections.live) host competitions based on prompts beckoning amateur writers to discover not just the joys of writing, but also to gain validation at the end of the project. Poetry anthologies such as Metverse Muse host competitions for Sonnets, Davidian, Rondeau and other rhyming poems. Although prose poems and free verse has gained increasing popularity among transnational poets, metrical verses are still around to ignite the creative spark in a small group of writers who believe that poems ought to have rhyme and rhythm.
The road to success is a meandering path
The acronym PROMPT means Punctual Recording of Random Positive Thoughts, which can be put to use immediately or on a later occasion. Such random thoughts are meant to bring along good results, nonetheless, they require much deliberation and constraint.
When the fire of creativity is ignited, there is no stopping until it completes the process. For the amateur, every creative act brings along an 'aha' moment at first, followed by moments of anxiety, apprehension and self-doubt. When creativity is acknowledged and awarded, it brings along euphoric moments. Being in the limelight certainly boosts the morale of the artist, which not only enhances the creative urges, also makes one a better-evolved human.
Success to achieve one's personal goals without a thought for the other is the onset of fragmentation and destruction. Triggers of war and bloodshed in the minds of despondent or power-hungry people create a hostile environment around. It affects people mentally, emotionally, physically and otherwise, which is just not easy to describe in words. Burying oneself in sorrows and continually ruminating on such experiences thwarts growth. That said, it
takes great restraint to emerge out of the cocoon and fly freely. And in this flight, it is important to watch closely the winds of change.
A Twitter handle recently published the translated version of a soldier's letter to his daughter.
"Don't write about the war to me
Just answer: is there a garden near?
Do snails crawl on grass and do you hear
cicadas singing, grasshoppers flee?

In faraway lands what do they call
their cats, which names did you hear?
The thing I wanted the most is to clear
your letters from sorrow, remove it all…"
The reader is left to decide if such a prompt triggers positivity, hope and the goodness that life brings along.
Prompt corrective action helps rise out of the deepest abyss without many scars or scathe. Understanding the why, want, when and how of verbal and non-verbal cues help individuals and societies in innumerable ways. Rather than blame social media of triggering depression, loneliness and seclusion, it is better for the young and the old to embrace change in a world smitten by fluctuating economic conditions, shifting priorities and information overload that has left people more confused than ever.
One final word as caveat – Positive prompts obtained from cues all over may be nurtured to blossom, negative thoughts better be nipped in the bud itself, as the 'soldier' in the war-torn region underlines:
"If someone brings a bouquet you like
Don't tell them about scary missile strike
Instead, talk more of this life of ours…."
. . .