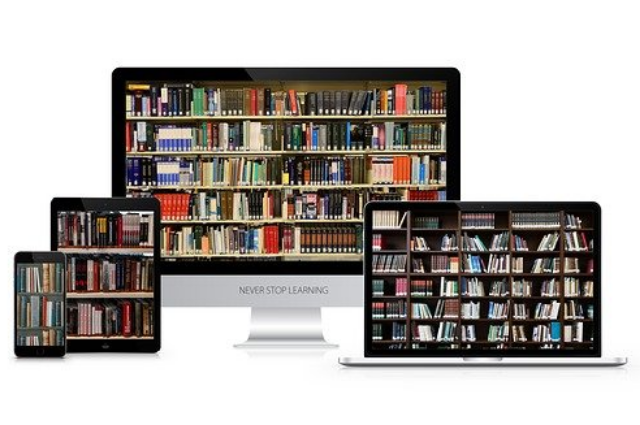 Introduction
It is an inescapable fact of today's world that, pragmatically, everything has been digitalized. Our educational system has likewise been digitalized, and we can simply define it as a form of interactive education that is recorded and monitored. It, moreover, includes a plethora of capabilities such as the net, email, interacting, new faces, and voicemails, as well as audio and visual conferencing supplied across computers to implement curriculum mostly around the world. It is getting more and more popular among those who are pursuing education online as some are regretting it, especially among those who are marginalized in our society and those who live in remote areas where almost all facilities are not accessible. So, in this review, I'd like to scrutinize how it interacts in today's world and the methodologies of digital learning, focusing on the impact of online education, its perks and drawbacks, facilitation ideology, and comprehensive and evaluative instructional strategies. For whom is it favorable, and inversely?
The fundamentals of online education
However, if we consider the big picture of online education, we'll need a lot more aspects that are more readily available. In this regard, staff training is essential. How can we teach more effectively? How do you assign homework? How can you find out? How does the attendance system work? How can you contact the youngster who is missing? He has the task of bringing all of his children with him as the subject instructor. Similarly, the school administration must provide workers with facilities and resources. Recharge their notebooks to relieve the budgetary burden on the teachers. Staff should also employ digital technologies, such as screen sharing, social media and broadcast groups, excel sheet reporting, and syllabus planning, to help them get more work done.
The authenticity of e-learning
As we all know, everything has some significance according to its basic fundamentals. So, following this path in this paragraph, I would like to mention a few remarkable aspects of online education. Why are students attracted more than traditional education to online education, and what are the reasons behind it? in a digital world. Notwithstanding, to answer all the above mentioned questions, I have classified them into two categories:
The First Category: The Significance of Online Education
Using an online educational platform can help students strike a better work-school balance. There's no need to stop studying because they can learn with their teacher from anywhere.
Online classes allow students to balance their time between work, companions, acquaintances, substantial others, and other expectations. They are free to do whatever they desire.
Learners acquire a new style of reading from their tutors and become more interested in the topic as a result of these online lessons. Studying has become more enjoyable and engaging as the setting has changed.
We can have the courseware delivered to another address at any time. For example, any educational link, video, or material. All of these factors contribute to the creativity of online learning.
Through online education, toddlers can obtain a better understanding of the overall economy and develop an international outlook. It may also provide them with a fresh opportunity to build talent that will benefit them in their subsequent recruitment, etc.
The second category: Proclivity into Online Education
It explains why people increasingly prefer it to traditional classroom learning. So, here are my notable views on this phenomenon:
In online education, there are so many courses available for a short time, and people need degrees to get jobs. So, they don't like long courses because they need speedy rewards.
In online education, there are fewer homework assignments, assignment submissions, and other activities related to courses. Learners simply pursue passions outside of the classroom.
This system is based on learners' timetables; there is no interference between them and their timetables. They can listen to their classes in their safe zone at anytime and anywhere.
Another reason is fee reduction, which aids students in the financial assistance of documents, texts, and public transportation costs, among other things.
The pros and cons of online education
The pros:
 Online education saves time for tasks such as walking or driving a vehicle to school and other tasks that require your concentration. Learn from anywhere on the globe. Students can learn from other countries like India.
 Fosters convenience: Typical classroom settings might be tedious at times, and learners might not have enough time to get to class. However, it enables students to learn from the comfort of their own beds.
 Taking the bus every morning and evening is time-consuming. However, it saves learners' much trouble. And learners reach a wider audience readily.
 Educational materials are easily obtainable: With traditional learning, absenteeism comes with its troubles. Assume it's vacation time, and every classmate they know is occupied. However, here, all learning resources are available at all times.
 It gives reserves in soft copy for quick and easy distribution. They can share each other in this manner. It's as simple as emailing or using whatever sharing software they like.
The cons:
 Connection issues: if it interferes, it will be an issue in virtual studies because we aren't able to do anything with poor networks.
 Understanding online technology requires learning via a website, blog, or any other online platform. It's not enough to know how to turn on their computer. It must be able to navigate the screen and move about a video, task, or text. E-learning becomes stressful without these abilities.
 It retains the inherent vitality of key point interplay as well as ocular dilation, which causes fast responsiveness.
 Many topics that require hands-on experience, such as clinical practice, orthodontics, and physics, are not offered as online courses.
The methodology and ideology of facilitation
After all, there will be a question about how we can introduce online education with a good methodology and facilitation systems. Therefore, I basically divided all online education into three categories.
First category: Language learners
Commonly, it is three types of learners
Beginners (Kids)
Foreigners
Business men
Anyway, if any teacher teaches the languages online, then s/he should have to basically focus on six things: Reading, Writing, Listening, Speaking, Vocabulary, Grammar
Second category: Lectures and theories
Under the second category, there are almost different kinds of students, such as the following:
Middle school students
High school students
Secondary school students
Senior secondary school students, etc.
When these kinds of students face trouble in regular classes, then they refer to the online classes, so tutors should have to focus on the following things besides lectures and theory classes:
Professional writing (How to write essays, articles, letters, etc.)
Transportation and communication skills
Discussion classes (on any burning issues)
Debates (such as what is it? And it's rules and regulations.
Third category: Degree certificate achievers
In this group, there are almost always certificate seekers for jobs and other professionals, etc. For these kinds of students, tutors should have to assign the following things to take note of in their course, because a lot of students only pay the fees and come to get the certificate. So, tutors have to keep in mind the following things:
preparation for competitive exams
Paper researchers, assignments, and dissertations
Observation, interviews, self and peer-assessment, group-work, projects, etc.
Comprehensive and evaluative systems
Unfortunately, in efforts to make online education more accessible, understanding and evaluative mechanisms are required. As a result, the teacher will be able to monitor the kids' progress. In this regard, below are some ideas and tricks for teachers working in online education.
Face-to-face inquiries and responses
Share the online time question with your friends.
Implementing Google forms to collect feedback, having periodic modal tests (written and spoken), and so on.
The beneficial and, conversely
However, there will be a question that, for those students, online education is advantageous and, inversely,

Firstly, it is favorable for those students who are skilled in IT, such as fast typing and knowing how to join classes, and whose financial background is good. Similarly, those who live in cities face numerous challenges, such as long-term power outages and mobile phone charging and recharge.
Secondly, it is inversely for those who are lazy, never punctual, and love postponing tasks. Then it will be a waste of time and money. Likewise, those families assign work after and after. And in those homes, there is the possibility of distractions and parents' not checking their children's notes, etc.
Conclusion
Undoubtedly, it is an effective approach to education that can aid in the development of an educator's ability. To be successful in electronic education, one must choose the right institution and course to avoid enrolling in one of the many suspect universities that companies may reject. The other most important thing is to keep in touch with the institution's faculty and fellow pupils. Finally, I provided a comprehensive summary of online schooling. I've covered practically every area of online education. I hope this is useful to all of the readers
. . .