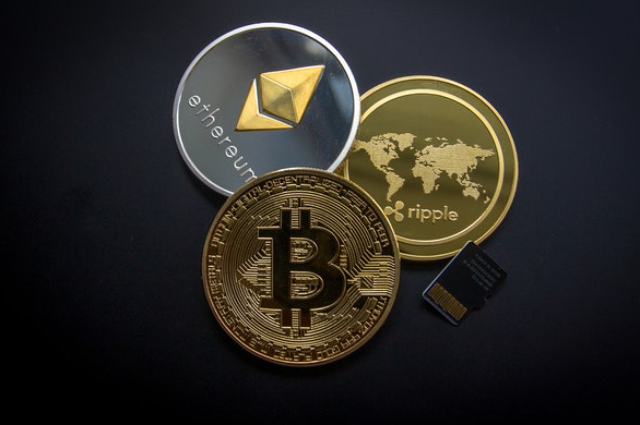 At first, it might seem very exciting and alluring to invest in cryptocurrencies, but it is essential to understand its pros and cons and how it works before we dive into this new digital system. Cryptocurrency is a virtual currency, i.e. a digital payment system that doesn't include banks to substantiate the transactions. It's an internet-based system, with the process being secured by cryptography, which makes it almost impossible to pirate or double spend. It allows anyone to transfer payments from anywhere. It is impossible to not talk about bitcoin when understanding cryptocurrency. Bitcoin was the first-ever cryptocurrency to be recognized, but eventually, other cryptocurrencies are also gaining popularity.
Satoshi Nakamoto, the untold inventor of Bitcoin, who never planned to invent a currency, said in his 2008 announcement regarding bitcoin that he developed "A Peer-to-Peer Electronic Cash System." The gross value of all the bitcoins was pinned at around $608.6 billion on July 23, 2021, down from April's high of $1.2 trillion. There are over 10000 different types of cryptocurrencies marketed publicly, and more are developing each day. Cryptocurrencies work on blockchain technology to establish decentralization, transparency, and immutability. Cryptocurrencies can be shared directly between two parties with the help of public and private keys. These transactions can be completed with a nominal processing fee compared to the traditional financial organization that charges exorbitant fees. According to CoinMarketCap, a market research website, the total value of all the cryptocurrencies was over $1.3 trillion on July 23, 2021— down from the April high of $2.2 trillion.

CoinMarketCap, a cryptocurrency data and analytics provider has trailed 10 largest trading cryptocurrencies by the market capitalisation
Cryptocurrency : Market Capitalization
Bitcoin
Ethereum
Tether
Binance Coin
Cardano
XRP
USD Coin
Dogecoin
Polkadot
Binance USD
HOW TO STORE AND INVEST IN CRYPTOCURRENCY?
Cryptocurrencies can be purchased through digital exchange platforms. Through these platforms, one can create a wallet, also known as an account address, buy and sell bitcoins and other cryptocurrencies. In modern cryptocurrency systems, the user's wallet contains a public key; on the other hand, the private key is only for the owner and is utilized to sign transactions.
The creation of an account on such an exchange platform is required to transfer real money and buy cryptocurrencies such as Bitcoin or Ethereum. There is a rising number of online brokers providing cryptocurrencies, for example, eToro, Tradestation and Sofi Active Investing. Robinhood Crypto is an online broker that offers free cryptocurrency trades; it is available in most, but not all, U.S. states. However, few people acquire cryptocurrency by a complicated procedure known as "mining". This process necessitates the usage of advanced computer tools by the miner to resolve complex cryptographic puzzles.
After solving these puzzles, a miner is eligible to create a block and add it to the Blockchain, a public database, where all the crypto transactions are recorded. He/ she then can add a coinbase, a popular cryptocurrency trading exchange transaction that provides them with a specific number of bitcoins. This is the only method to develop credible Bitcoins. Cryptocurrency is stored in a digital wallet, such as online, on a computer, or on an external hard drive. But because the transfer of cryptocurrency does not involve any mediator such as a bank, the drawback of it is that if the online exchange portal gets closed down, the cryptocurrency is sent to the wrong person, the password to the digital wallet is lost, or if the digital wallet gets looted, there is no one except you who can help yourself to retrieve your funds or to resolve any issue.
IS CRYPTOCURRENCY LEGAL AND SHOULD YOU BUY IT?
Cryptocurrency is entirely legal in the United States, but China has necessarily banned it's usage and therefore, it's legal status differs from country to country. As far as India is concerned, cryptocurrencies are not illegal but currently the Indian government doesn't have a regulatory framework to control it. Cryptocurrency is highly conjectural and a volatile purchase. Therefore, trading of established company stock involves fewer risks as compared to investing in cryptocurrencies like bitcoin.
DISADVANTAGES OF CRYPTOCURRENCY
Cryptocurrency transactions aren't legally protected. Credit and debit cards come with legal support, for example, if there's any issue regarding money transaction, the credit card company is there to assist you, however this is not the case with cryptocurrencies.
Cryptocurrency transactions are irreversible. Once a payment is made with cryptocurrency, you can only receive the money back only if the person you paid sends it back to you.
Some of your transaction details will remain public. There are few cryptocurrencies that record some transaction details on the public ledger, known as "blockchain." This ledger is a public record of all the cryptocurrency transactions including both from the senders and receipts end. The list of information that the block chain can contain includes the payment amount and the sender's and recipient's wallet addresses.
With a rapid increase in the number of people gaining awareness about cryptocurrencies, it seems obvious that the future could witness a heavy investment in this currency. However, it is crucial to keep in mind the main characteristics of cryptocurrency concerning its volatility and risk element before investing.