Introduction
Indian start-ups are going through a hard time, with many of them laying off employees for reasons like conserving cash for day-to-day operations. Since the start of this year, almost 8,000 employees have been laid off from various start-ups, indicating trouble brewing in the near future. Some estimates say that this number will likely increase as the year progresses. Other instances like Paytm's Paytm mall losing nearly all of its valuation are painful examples of things going south in the Indian start-up scenario. However, to understand the current situation at hand, it is imperative that we start from the beginning with a healthy dose of context.
India's accelerating start-up ecosystem (till 2021):
Even in the pandemic, India's start-ups received a significant boost in 2021, with the number of unicorns formed jumping to more than four times that of the previous year, 2020. Venture capital investments grew by almost four times from 2020 to 2021, almost in tandem with the growth in unicorns.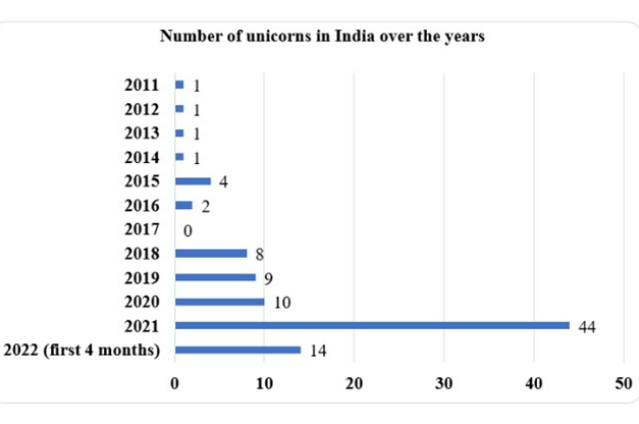 India received a record amount of $38.5 Bn in 2021, primarily driven by an increase in the number of deals (1,545 in 2021 vs. 809 in 2020) and the average deal size (from ~$12.5 Mn to ~$ 25Mn over 2020-2021). The massive success in India's start-up ecosystem till 2021 can be attributed to many factors like an increase in mobile and data penetration, a decrease in the cost of the internet, a robust digital payment ecosystem, and a rise in the number and quality of incubators, to name a few. During the pandemic specifically, the work from home model fueled growth as start-ups had access to the best talent in all of the country. However, it is ironic that start-ups are now laying off employees left, right, and center.

Analyzing the current start-up ecosystem:
Investors the world over now prefer growth prospects over profitability. There is a strategic need to place greater importance on growth. This is driven by factors like the network effect, which states that the higher the number of users of a particular product/service, the greater the benefits will be for all stakeholders involved. Thus, there is a business need to add further consumers into the umbrella, and start-ups achieve this by providing great discounts to their consumers, thereby incurring massive losses for their current and potential customers.
Start-ups justify the high customer acquisition cost to their investors, who align with the logic. From the consumer's perspective, the greater the value addition that the start-up's products/services provide, the easier it is to purchase the same. While all this makes sense, it is necessary to consider the profitability part of the equation. At least investors should understand that there has to be a time when the continuous growth phase should be replaced with the profit-making phase. This can be achieved by increased revenues, decreased operating costs, or a mix of both.
2022 - A bad year for start-ups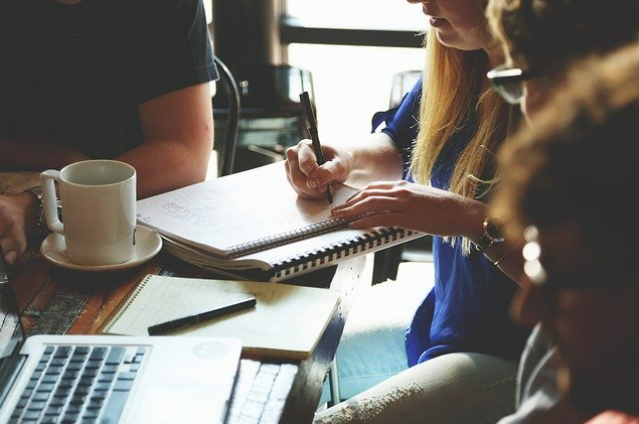 I. Massive layoffs- a bad omen?
Layoffs are a natural part of any business; however, it becomes an area of concern when companies across multiple industries show similar trends. In total, 8,364 employees have been fired in 2022 from a combined total of 13 start-ups which comes to more than 640 employees fired per company on an average.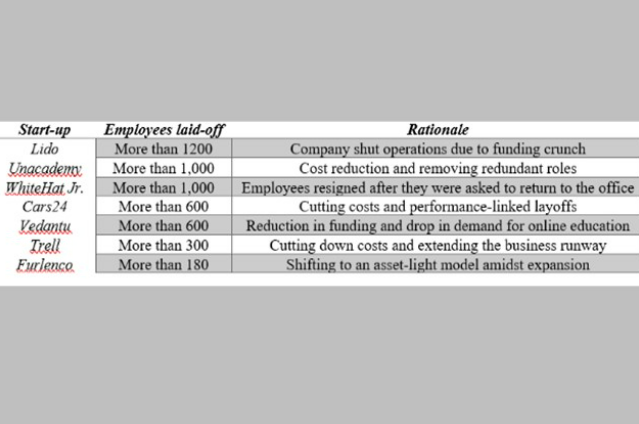 Companies like Mfine, Trell, and Invact Metaversity have laid off large chunks of their employee base owing to a plethora of reasons. On average, start-ups have laid about 17% of their employees in 2022.

II. The deteriorating ed-tech industry
The edtech start-ups in India, after a year of massive consolidation, are facing existential challenges. Some of the problems are detailed in the points below-
Established companies like Byjus have long been accused of pursuing over-aggressive sales targets leading to extreme employee stress as they have to achieve over-ambitious sales targets. Consumer posts targeting the company over poor products, difficulties with cancellations and refunds, and bad teaching quality have been rampant on social media for quite a while now.
Lido Learning has closed its operations and fired almost all of its employees even after securing massive funding rounds from marquee investors like Alibaba and Anupam Mittal.
Invact Metaversity, co-founded by Twitter India CEO Manish Maheswari, has also been facing challenges. There was a tussle between the two co-founders and challenges relating to funding. The start-up had raised capital from investors like Kishore Biyani, BECO Capital, M Venture Partners, and Mohandas Pai.
III. Decreasing valuation
As discussed earlier, Paytm mall has lost more than 99.5% of its valuation, which shocked many, including the investors. However, the exit of early investors like the Alibaba group has allowed Paytm group to buy back its shares at a very low price.
Zomato's share has lost more than half of its value since the beginning of this year, wiping out thousands of crores (Rs. 88,000 Cr) of its market capitalization. Similarly, Nyka has lost around a third of its value since the start of 2022.
Possible solutions
Here are a couple of possible solutions that start-ups can follow
Switching from the hire and fire model to more long-term impact-creating models is an excellent way to prevent attrition. Start-ups often invest a large portion of their money on employee training which it needs to recoup from the employee down the line. This amount is effectively lost if the employee is laid off without the organization breaking even on the training cost.


Prioritizing business continuity and strategizing extensively on extending the business runway for start-ups. It seems that many start-ups are not able to judiciously utilize the funding they receive and go for business expansion without strengthening their core competencies. This should never be the case as it leads to the start-up overstretching its assets.


Change the business outlook from being focused on growth to focusing on profitability. Although growth is an essential aspect of the business, the importance of turning a profit remains as the proverbial elephant in the room that needs to be talked about. Well-known bootstrapped start-ups such as Zoho and Zerodha should lead the way for future start-ups.
Conclusion
As dire as the situation might seem, there is a lot of time and opportunities for the start-up ecosystem to introspect and change its direction for the better. There is an element of trial-and-error that is still going on in the country's nascent start-up ecosystem. With time as more founders and investors realize the role that profitability plays in business continuity, the better the outcome will be for all stakeholders involved.
. . .
Sources: