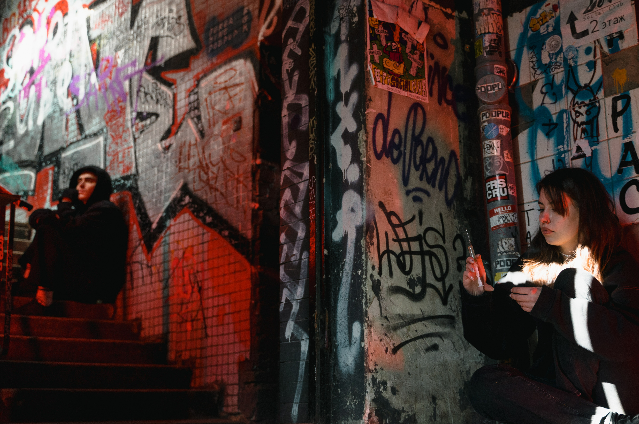 Girl you came all the way from your home to make this night a memorable one and I can see the fear in your eyes about this stranger and I will tell you there is no rush, we can take it slow and slowly. There's no hurry girl, we have the whole night to feel this heat. And I admit I'm a little shy about these things. So it's your responsibility to make me your slave. I promise I'll dissolve my ego into alcohol mixed with amphetamine. I just had a session with my friends, maybe that's why I'm a little anxious. But no issues girl, you can start to take it in your mouth. Once I'm out of this trip, I'll fuck you till we glow our room with our energy. I just sold my mother's piece of ornament to spend a good time with you. So we will live today without any yesterdays and tomorrow. So if you've any guilt and hopes, just leave them in your home and come to me.

If you know me, you know I don't like to talk much. I like actions rather than all these words. Baby, we're not lovers to have foreplay, so just allow me into you..strip down your H&M…unzip your denim…lemme kiss your titties. Lemme see your pink. I can't wait anymore for this moment. Let me allow you to release my white into your pink. I might be your slave, but don't dare to say no to me. I come to you only when I'm alone and hurt. The girl I loved never loved me back and I can't take rejections anymore. You either accept me or become a slave to all my burning desires.
I gave her a chance to change me
I gave her my heart to fix it
I gave her my mind to bring silence to it
I gave her my addictions to keep my soul clean
I gave her my passion to keep it alive
But she took all my love for granted and now I'm all alone in this city of love.
I got my boys around me and I'm back to my old ways trying to forget this hurt and pain. I got a Ziploc of green in my pocket and we went to the woods to roll a joint and overthink the simple part. I'm writing this while I'm smoking the stash…I'm trying to complete this portion so that I can join my boys. But you are still in my head trying to stop me from writing this verse. I'm not myself when I'm not around you. Baby don't let my demons inside me win over me. I don't want to lose you, I want to stay in this pursuit of love with you. I don't care if it takes eternally. I just want to remember your name, your laugh, your voice, your beauty spots, your hesitation, your ignorance. Don't make me forget all these things while I'm high.
Girl, don't be relaxed. I got a bottle full of pills to take this night to whole another level. We're melting in this heat, almost like we're getting wet in our fluids. Like a Dream after a long journey. Like a night after a long day. But girl this ain't a dream, touch my manhood, touch the skin, feel my energy. I kept my morals in the bathroom. I'm sacrificing my manhood to you. Please clean my manhood with your touch, with your kisses. I did many wrong things, I got sin girl. I'm full of guilt girl. You're a summer afternoon, I'm a cold winter night…we both are two extremes, looking for the middle ground to stay for some time Girl this ain't working, I can't do this…I'm so high these days, that I can't see straight. My reality is distorted. I can't cheat on my baby… maybe today she's not with me, maybe tomorrow she will love me. Baby, maybe you're still a virgin. Maybe you are not dumb like me, to give your soul to a stranger. Baby, I don't have real feelings to this girl.
Baby girl, be my distraction, be my home, be my girl, be my ecstasy, be my excitement, be my anxiety, be my poetry. All I want is to be with you and If I'm not, please allow me to end all the known.
. . .