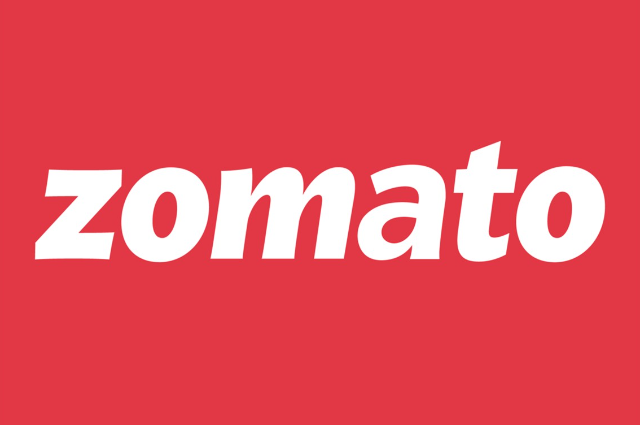 Food delivery giant Zomato's Initial Public Offering has the whole country talking about it. The offer would open for two days on July 14. Even the offer size increased by 20%.
If you look carefully at the US stock market, it is mostly dominated by Tech companies. They even have a name for it - FAANG (short of Facebook, Amazon, Apple, Netflix and Google). In India digital companies and startups are on a rise this year, most of them are startups. Zomato's IPO is the first significantly large listing from digital space in India. So, for the upcoming digital companies that are on the verge of getting listed sooner or later, this will serve as a benchmark as to how retail investors and the market will value them. Before we judge the IPO, let us get our facts about the company straight
1) Company and Business:
Zomato started as founders saw people standing in a queue to give order for their food. This idea struck their mind. They started scanning menu items of the restaurants and started listing them on their website. They started with the restaurants of Delhi-NCR but quickly expanded to Kolkata and Mumbai. In 2010, the name was changed to Zomato from Foodiebay.
Now, the word of mouth of this company was spread. To ease users' problems, they started building a mobile application. With this, the growth of Zomato started and they ventured into the food delivery sector.
As of March 31, 2021, these are the metrics of the company
Caters to 525 cities
41million+ average MAU
350,000+ active restaurant listings
Footprints in 23 countries.
Following are the businesses of this company
1. In Business to Consumer (B2C)
Food Delivery - It delivers food from restaurants to consumer.
Dining Out - if one wants to go to a restaurant to eat, they can get the bookings done in advance.
Zomato Pro - Members who upgrade to Zomato Pro get access to exclusive services like priority delivery. Apart from that it gives privileges and discounts on order. On top of that, if a subscriber does not save 2x the subscription fee of Zomato pro within the subscription period, their fee will get refunded at the end of the year.
2. In Business to Business as well Zomato has its presence
Hyperpure: It is an initiative to provide fresh, hygienic, and high quality raw materials to restaurants.
The financials
The CEO Deepinder Goyal has a stake of 5.55% in the company which will reduce to 4.71% post IPO. Similarly, Esop is 4.2% of total shares which will get reduced to 3.57% post IPO.
But why are some stock market moguls like D. Muthukrishnan, are not optimistic about it despite the impressive brand value and metrics? The answer lies in its financials. The financials mentions that in FY 2019, the total revenue was 1,255 crore which increased to 2486 crore in FY 2020, which is almost double (source). However if we look at the loss figure, it is around 2451 crore in FY 2020 (source). It is true that most startups are loss making. They justify it by saying that they are more focused towards growth and expansion. This is the prime concern of the investors who think that investing in Zomato's IPO will be like burning one's cash.
One more metric that deserves our attention here is multiple of revenue. It is a ratio that is used to measure a company's value based on its gross revenue. It is very effective in the case of startups as one can easily forecast the valuation of a business when there is no price to earnings ratio. The valuation or issue size of fresh shares is around 64,000 crores (source). The revenue they make is around 2000 crores. So the revenue multiple comes out to be 32 times. This is highly overvalued. So some investors might not want to take part in it.
Now, let us do a SWOT analysis to understand the company better.
Strengths
i) Strong Network Effects
large network of restaurants: since a lot of consumers and restaurants are already a part of it, it will see network effects as the largest drivers of its growth.
Review and content marketing: Its network effects help customers in selecting better restaurants as one can read and write rereviews.
Large no. of deliveries: once again, the strong network effects help in economies of large scale which further helps In expanding the company
ii) Largest delivery network:
Largest hyperlocal delivery network in India which makes it hard for new players to enter in the industry.
iii) Strong brand identity:
As mentioned earlier, Zomato is now famous not only with millennials and only Gen Z but also middle aged and senior citizens, thanks to the pandemic.
Weaknesses
History of net losses of the company: As we saw earlier, the financial report of the company indicates that it is a loss making entity.
Higher expenses in the future: As they planning to become #1 food delivery company in the world, it will require expansion. More expansion means that the company will incur more losses.
Customer data hacked in 2017: As their customer data was hacked in 2017, it indicates that they need to take steps towards protecting this data. Customer trust is very important, especially with internet companies.
Opportunities
Rise in consumption: According to the World Economic Forum, India will become the 3rd largest consumer in the world 2030. So, there is definitely a scope of growth. by
One of the largest economies in the world: If PM Modi achieves his $5 trillion economy target, it would mean India will be a country in Asia, with a large population & large disposable income. Even urbanisation is rapid in our country. We might take over Ching in this aspect.
Increasing use of technology: The company can use data science AI, ML, to understand consumer eating patterns better. This could lead to a better experience for the user.
Threats
Increasing competitions: Amazon, Jio and Flipkart have now started their own grocery delivery. So it will not be long until they start their own food delivery. On top of that, Swiggy is already present - it has more or less the same metric as Zomato.
Large chains prefer their own apps: Domino's is now promoting its own app. From there derive around 50% traffic. Large food chains would want to deliver via their own apps only.
NRAI intervention: National Restaurants Authority of India recently filed a case with CCI against Zomato and Swiggy, two most dominant players. It would not be long before NRAI launches its own app.
So, the investors who are against the IPO are totally right in their regard. It is not profit making and highly overvalued. One can get listing gains because of the popularity of IPO and the strong brand value of Zomato. However, for long term gains investors like D Muthukrishnan Krishnan are correct. Unless it doesn't show signs of profitability and could not justify its over valuation, it will not be wise to invest there.