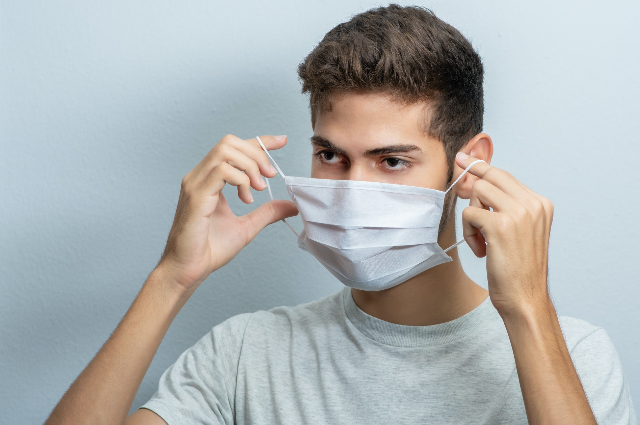 STOPPING THE SPREAD STARTS WITH YOU!!
When all the post-partum mothers across the Globe have an identical trait of feeling on cloud nine, why did China find herself in dire straits? Corona was her child right? Will any mom love a serial killer who brought the World to a halt like nothing else could? He made the worldwide human community to feel the agony of losing lives. People were hunkered down and every street became a solitary thoroughfare known for tranquility owing to this defining health crisis. Faith was completely shaken since its emergence as the people were caged inside four walls. Everyone was clueless and they just pinned faith on that celestial being so high.

"I've got some good news and I've got some bad news. But nothing lasts forever."
(In the words of Kate Mc Gaham ..)
Aren't these words really true?
Just pause for a moment and look back at History. The ancestral community had defeated the earlier epidemics and pandemics with one accord that were even worse. Nothing in this Universe can be changed or put an end to. A global struggle requires no less than a world effort to end it. Anxiety, stress etc., are usual emotions in response to uncertainty. Embrace the struggle and survive them. Tomorrow belongs to those who break the barriers and who try to build a new future. When change is the only changeless factor, will Covid-19 not rein in? On one blessed day, the issue will get solidified. And on that fine day, when you want to bounce back to your customary routine, shouldn't you be fit as a fiddle? Protect yourself. Self-care becomes vital at this point. But life has to continue despite this rampant pandemic, isn't it? Avoid the three Cs—spaces that are Closed, Crowded or involve Close contact. Outbreaks are reported in every spot but can you get accommodated at your residence until hell freezes over? Avoid spending hours together in the throng but if the same is unavoidable, take precautions. Do not fail to remember that masks are obligatory. Do not ever fail to comply with the safety measures suggested by WHO, National and other local health authorities. Look for ways to help your community, acknowledge and treasure every single act of people who strive to work for your community. Fuel your body and stay safe. Enough of spreading death, tears and fear; its time to spread love, jubilation as the new normal is near.
- B. S. Mohana Laxmi