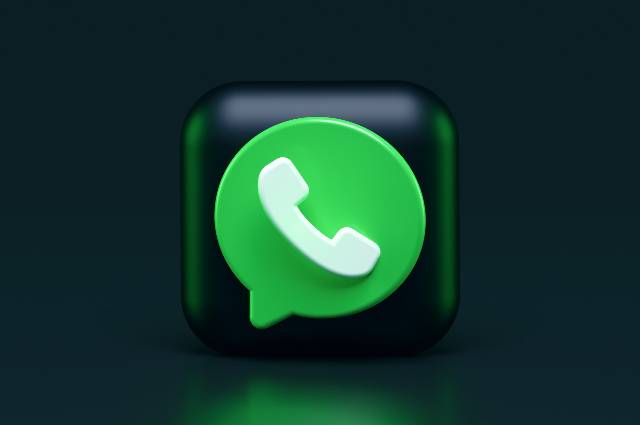 ''Social media is not the media. The key is to listen, engage on, build relationships.'' said by David Alston.
Social media has become an essential part of life , not only of adult's but also the school students have to contact their friends and teachers to exchange notes and meeting links worldwide.

The first social media site was 'Six Degrees' that enabled people to upload pictures and make friends online . It lasted from 1997 to 2001. As the time passed and the people mostly the teenagers wanted something more enhanced, so many more ameliorated and improved platforms were introduced to the society like the famous ones are Facebook, Pinterest, LinkedIn, WhatsApp and many more that made life and work more easier.

One of them is WhatsApp which is one of the most widely used site and it claims that it has users over 2 billion worldwide which is pretty staggering out was founded by Brian Aeton and Jan koum in 2009, but in February 2014, Facebook purchased WhatsApp for an approximate total of 6 billion dollars. WhatsApp was launched as one to one chat aap service in February 2009.

In June 2010 , the app received its biggest features - location sharing. With the advancement of the technologies WhatsApp also introduced more features like sending files, emojis and updating profile pics and others. Today we would discuss some special features of WhatsApp which may be unknown to you.

WhatsApp is currently rolling out the new feature called 'Disappearing messages' that when enabled all of your messages will disappear from a chat after 7 days . This is more helpful for those who have a complain of less storage capacity.

Second is 'Muting' conversation of a group chat or a normal chat that assists you to focus on your work without getting disturbed with the notifications continuously popping up.
Sometimes it's too much pressure knowing that people can see when you were last online and it also hinders your privacy so after going to 'Settings' and then 'Privacy'.... one can change the settings to 'last seen to nobody's'.
Disabling read receipts will prevent fellow users from knowing you have read their messages.
You should try this feature of WhatsApp called 'Export chat' which will export all the messages of a personal chat or a group chat to someone at one go.
Fifth is that there is an option of making a message 'unread' so that if you want to read it later it will not get lost in the influx of other messages .
Ever had a free evening and wanted to ask several of your friends if they are around without having to open up to ask them separately? Yes you can send the 'Broadcast message' to a list of contacts with it appearing as though you have asked them personally . Great for saving time, terrible if they all reply yes.
This is a new feature that has been initiated by whatsapp..... now you can speed up an audio message to 1.5 X or 2 x allowing you to listen longer messages quicker. It doesn't even change the pitch of the person's voice.
These were some of the traits of the WhatsApp that I thought for important and wanted to share. If you don't find these on your device then update the app and Check. You must try these as they are very obliging and penny- pitching. We Hope that WhatsApp will add on more avaricious qualities in future for our benefit.