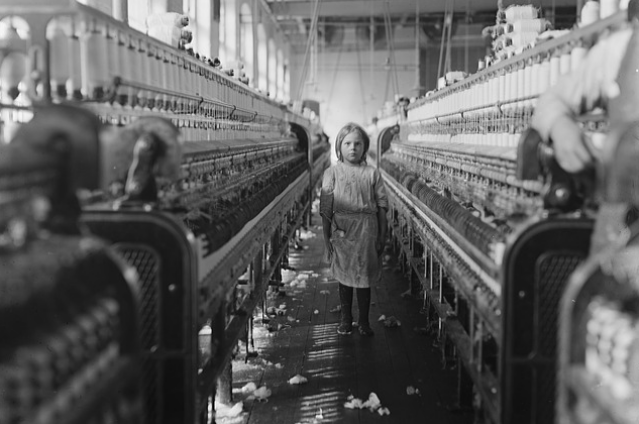 Who has handed over the iron wands,
Hammers, spanners to flowery hands?
Who has killed all the twinkling worms,
Snatching toys and dolls of fairylands?
Who knows how many sons of dream,
Go asleep, longing for milk and cream,
And motherhood with a stone of patience,
Stifles in the heart, the emerging scream?
They live in shadows, a parallel universe cast upon them by natural circumstances or by the people they trusted the most. And sometimes, even by choice. The shadows linger on their mind for a lifetime until someone pours the light. But that doesn't happen often. When the children working in dangerous mica mines of Jharkhand were asked where they would be if not sweating in the mines, they replied instantly, " we would stay hungry."
They would talk little of their absent friends, those crushed under the ground and stones but would point towards the blisters and injuries on their tiny hands and feet. The young girls who sew the fine doll outfits and paint the trinket houses with glitter strings and sequins often wonder if only they could fit more bulbs in the dimly lit room, there would be surplus bread on the table for each supper.
The adorable girls of North America, mostly laughing while labouring on plantations, will never weep while narrating how they were sold in exchange for livestock or debt because, despite arduous labour, they relish the breath of fresh air every day which they couldn't get when they were locked in a crowded room with hundred other girls.
The small chap, whom you just inquired about attending school rather than serving hot snacks, had been taking customers' leftovers so his family could have one decent meal a day.
The children working in the gold mines are forever looking for something precious they had lost long back in the grim caves, the days of good health, the days of not coughing wretchedly.
The longing hearts who watch parents playing with their children in the park and enjoying ice cream sometimes gleam at the thought that one day they would be reunited with their families too. One day, laughing heartily, they would forget the atrocities they had witnessed in tender years that many don't in their entire lifetime.
The age, illustrated as the golden period of human life, is a time when foundations are built for family, friends, career and a future. At this age, more than 160 million children worldwide are exposed to exploitation, betrayal, molestation, abuse, isolation, rough labour and separation from loved ones emotionally or physically. All this results in the loss of self-worth, depression, deep-seated fears, distrust, substance abuse and post-traumatic stress disorders. The fate of a journey that begins in such a way is not always promising. They bring the weight of the past into adulthood, frequently retreating to the old life of labour, crimes, prostitution or suicide.
The organisations that had recouped these innocent victims from brutal conditions noted not only extreme behavioural differences but severe health issues and neurological defects, especially in children working in cotton/ sugar mills and farms due to chronic pesticide exposure. Being subjected to such conditions impairs their cognitive and creative abilities. Even after joining institutions, they find it challenging to concentrate on studies and form healthy relationships. Hence, more and more rehabilitations focus on tackling mental health issues and creating safe spaces for children before introducing them to the new world. Providing financial assistance and resources will undoubtedly enhance their present lives but will be insufficient to raise them into wholesome individuals.
Let's not give them wings with no room to fly, silver plates without healthful souls to satisfy and velvet mattresses that don't comfort the distressed minds. The delicate crestfallen hearts will not be persuaded easily that between bread and blisters, a bundle of better life awaits, a life unseen but true.
. . .