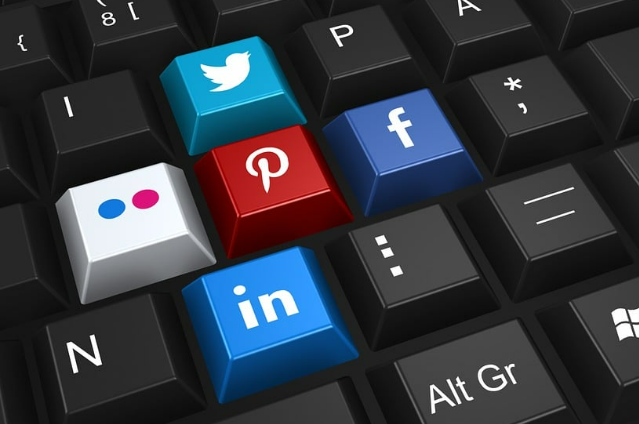 It is unknown to known that we are living in a modern era in which social media has created its own atmosphere to which most people are addicted. It is a platform that connects us to several people be it our relatives, friends, or ordinary people through different websites or applications like Email, Instagram, Youtube, WhatsApp, Twitter, etc in order to get information about daily events, job vacancies, and other kinds of advertisements. Social media has become necessary in every sphere of life be it politics, business, farming, agriculture, and so on. It has spread its tentacles all over the world: in developed and developing countries as well.

Social media: Is it an addiction?
According to experts, during the lockdown period, due to the Covid pandemic, social media came under the eyes of people as a source of relief, especially for students. They were able to continue their studies only with the help of social platforms as the institutions remained closed during that period of time due to the pandemic. Studies have found that 694 posts, 4595 SMS messages, 34 lakhs emails, and others were uploaded per second whole over the world. People do continue different sorts of activities on various social media platforms like sharing photos, audio, videos, and valuable as well as memorable pieces of the collection in order to get recognition in society and to improve their social status. As a result, we have been addicted to social media but we are not ready to accept this bitter reality.
Advantages
Social media is a company as well as a boon for this developed environment of the modern era through various causes.
Firstly, we are linked to each other in order to get information in the form of news of the whole universe, what was happen, what is happening now, and what will be happening, through it.
Most people earn billions and millions through it and succeeded to make their future bright and prosperous.
Social media has become a type of source of income for people.
It has the potential to make people popular all over the world who have different sorts of talent just in a few days even in a few hours.
It reduces the actual distance between us and our relatives and friends and makes it a distance of one click.
We have witnessed that during the Covid pandemic there was no one in the market while it assisted us in several ways, it provided us with all the necessary requirements through online shopping, meetings, classes, transactions, etc.
Learners mainly students who were unable to pay expensive coaching fees, studied by social media for negligible fees even free of cost.
Disadvantages
If social media is used for unfair advantages then it is as dangerous as an enemy, it becomes a curse.
If people do not maintain their privacy carefully, then they have to face many problems like online bank robbery, and system hacking.
Many scammers misuse their identities and leak their privacy in order to get them looted.
Through social media, a large amount of data is transferred in form of waves daily which include personal details.
Due to the increasing amount of wave population, many organisms are being endangered: birds are one of them, in fact, several kinds have disappeared.
In the case of humans, their lifetime is reduced from twenty years to seventy years.
Through excessive use of social media, we invite many deceases like headache, faint eyesight, anger, etc that kills us very slowly.
As we know the communication of social media became very powerful and strong, sometimes we are not able to differentiate between fake news and real news.
Online games through social media platforms like Pubg, Freefire, and many others have endangered the manly lives of human beings.
As far as my thinking is concerned, we can not imagine a life without social media in this modern era of advanced levels of science and technology but surely we can manage its use in a limited way that will help us lead a healthy and peaceful life. If we do a joint effort then surely we would be able to create an atmosphere free of its addiction. I know it will not happen in one day but it will definitely happen one day.
In a nutshell, we can conclude that social media is both boon as well a curse, if it is used by someone for right purpose then it is a company or boon for us and on the other hand, if it is used in a negative way then it becomes a curse. Social media can share only our words through people, it can not share one's emotions and feelings.
. . .