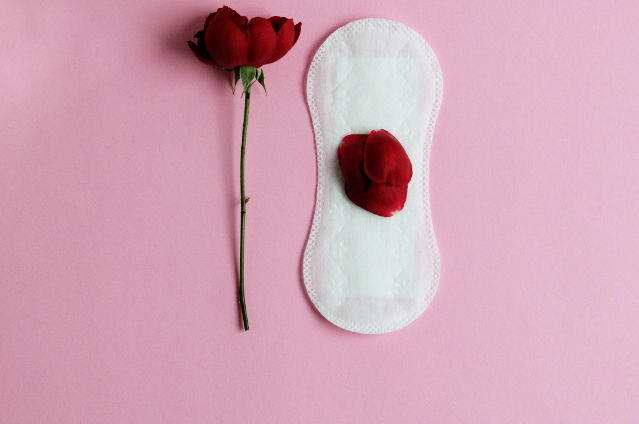 Red, a color of love, anger, emergency, danger, and various emotions. The red color of periods is always considered impure. The blood emitted by women during menstruation is a boom, which makes women hood extremely special. The women are born with special blessings which make them capable of reproducing. Yet, the fact that can't be denied menstruation is surrounded with various myths and taboos.

The myths, taboos, and traditions surrounding menstruation are as diverse as in India. In the Southern Part of India, the menarche of girls is celebrated. She is dolled up in her best clothes, and jewelry & receive presents. In North Eastern India, the menstruation of Kamkaya Devi is an auspicious event celebrated with great enthusiasm. According to popular culture, the water of Brahmaputra turns red because of the blood oozing out of the goddess's private part during her periods. Later, a red-colored cloth soaked in the water of the river, believed to be blood, is given as 'Prashad' to the devotees. In the State of Manipur, the mother keeps the cloth of her daughter's first menstruation as a token of good health to be gifted on her wedding day.
Isn't it amusing in some parts of India, Menstruation is an occasion celebrated with triumph? Yet, in some parts of the same country, it is something to be hidden and ashamed of. When I reencounter my first periods, I do not get a very healthy remembrance.
I remember: How I was confined indoors. How my mother asked me to miss my weekly exam. How I was told to sit in a perfectly erect position. How I was asked to be careful during Diwali Festivities. How I can't eat 'Prashad' of Diwali.How my grandmother used to fume if I mistakenly entered or touched belongings of temples. How I was not allowed to go to 'Kanjag' Pooja (Worshipping girls who have not attained puberty). How my grandmother protected pickles from my shadows.
I think my experience with menstruation is bad. What bothers me more is that some women in my country may experience the worst situations In many parts of the country women are confined in a room. They are forced to sit on ashes. Entry into the kitchen is banned. Women will have separate utensils to eat in which tasteless food is served. The myths and taboos surrounding menstruation should be broken and a 'Period Friendly' environment should be created in every institution.
In India, 195 million women are employed in the unorganized sector. In unorganized sector, there are no proper arrangements for women to follow Menstrual Hygiene Management. Menstrual Hygiene Management means proper sanitary napkins and accessibility to toilets. It is a distinct dream that MHM protocols could be followed in the unorganized sector. In the unorganized sector, women do not get paid properly. They are discriminated from their male counterparts in terms of wages and in working hours.
Since basic very basic facilities are denied to them. How can one dare to imagine that in the unorganized sector women will be provided with sanitary napkins and would be educated about the importance of using sanitary napkins instead of cloth? The use of sanitary napkins to deter away diseases like cervical cancer. The women are paid meagerly in unorganized sector, so they can't afford sanitary napkins. The unavailability of napkins to the women employed in unorganized sector represents a grim situation, but women employed in white-collar professions are not indifferent, periods are also a headache for them. It is not due to the unavailability of napkins but because of the unavailability of clean hygiene toilets. I would like to substantiate the claim, that the women advocates at Tis Hazari, do not have access to clean toilets.
Firstly, the Government should make a law where providing sanitary napkins to every woman employed in unorganized sector should be compulsory. Secondly, there should be the construction of proper toilets for the women in unorganized sector and due care should be taken to keep them clean. As it will help in creating a safe environment for women during their menstruation. Also, it will reduce the chances of sexual harassment which may occur due to the non-availability of toilets
The unorganized sector where women do not have basic amenities like toilet represents a worrisome picture. Hence, the Government needs to step in and take some stringent steps to ensure every woman gets access to basic amenities, and clean hygienic toilets in order to have a sense of security.
. . .