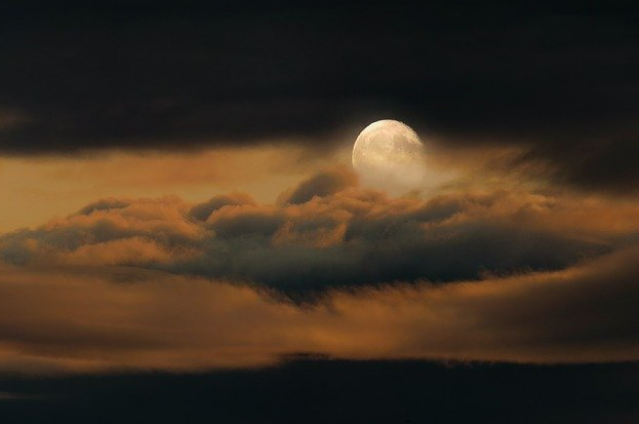 One day, we saw a cloud
coming down to the ground!!
The sky turned red & shouted out loud
with its unbearable deafening sound...
How will the sky weep every now and then?
Without its cloud, how will it rain?
The sun gave a sly smile, when
it thought to heat up the sky again...
The moon witnessed the whole scene
hiding in the dark, without being seen.
The stars asked the reason behind,
"Did the sky lose its mind?"
The one who has lost its mind,
is the cloud who has hurt the sky.
The colourful ground has turned it blind.
The sky doesn't cry now; only heaves a sigh.
. . .