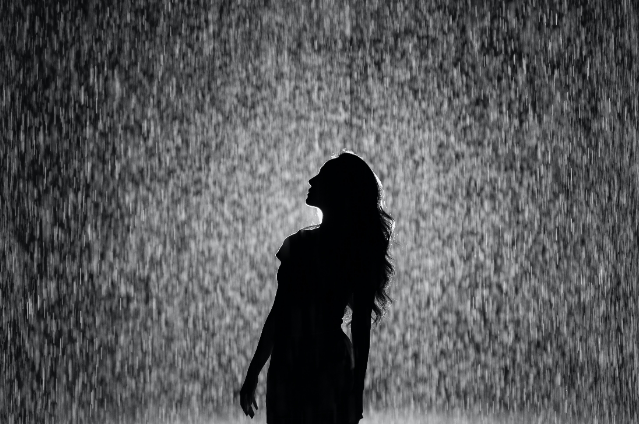 I was up on the terrace with music blaring in my ears,
So low that I could hear echo of lightning and danced in the heavenly showers.
As the light drew itself on the gray canvas of the gods, I, a mortal danced to the drums of the gods
Blazing fire of youth soon to be extinguished by toll takers,
They forgot when lightning struck it kindled fire.
I clashed with the damp sky with my fire and flew away up into the liquid comet shower.
Just a palpitating speck of thunderstorm
It was the silence that went hand in hand with the storm.
I was the cloud that divided, separated into droplets, unwilling to reach the ground just yet.
The wind my friend took my destiny in its hands but the land my enemy took it from me forever.
Now I yearn to go back above in the sweet madness that is now melancholy need.
. . .