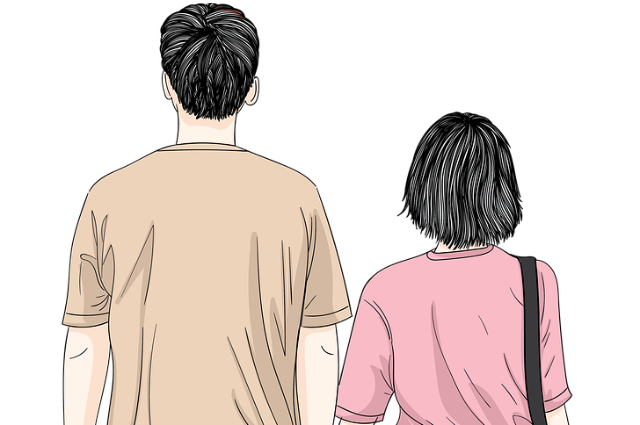 Life has always been like a bag full of various experiences at different stages. It has helped us in many ways to explore our true potential to know our hidden capabilities to try and lead our life in a good manner. It applies to every individual belonging from different socio-economical backgrounds irrespective of caste, creed, gender, or location. So it was not different for Chintu. Who had been working in an MNC located in Kolkata at a good position. Initially, he had struggled a lot to get a decent job as he hailed from a middle-class family in a small town.

Since his childhood, he had been a decent child and had dreamt of being successful in life and to look after his parents, and giving them a comfortable life. His parents had left no stones unturned by sacrificing their own dreams to fulfill Chintu's needs and education so that he could fulfill his dreams. As time flew, Chintu had excelled with good marks in his school and college and finally graduating with excellent results. As his education got over, he started to look for a decent job so that he could take care of his parents and lead a better life. After a few months of struggle, finally, Chintu got a decent job in an MNC but he had to relocate to Kolkata for his initial posting.
At first, his parents were reluctant to let him relocate and take up this job. As Chintu was their only child born after many years of marriage. After somehow persuading his parents Chintu shifted to Kolkata. He was very excited and enthusiastic to take up this job for two reasons. The first reason was that he had shifted to a big city first time in his life and secondly he finally he got a job so that he could fulfill his dream of a comfortable life. As time passed, Chintu got himself totally engrossed in his work and had been trying to cope up with his work pressure. During his initial years of job, he had got lots of opportunities and challenges which he happily accepted and excelled in them. While climbing up the corporate ladder he also met and developed a soft corner for his colleague by the name Richa. Initially, they were good friends and with the flow of time they both developed a liking for each other and after a few years of knowing each other, they decided to get married and settle.
It was like a dream come true for both of them and it made them very happy also. To execute their plan Chintu took a few days of leave from work and went to visit his parents in his native town for permission. During his stay with his parents, Chintu revealed his plans of settling down with Rocha to his parents. At first, his parents were reluctant on the basis of caste. But after a series of discussions finally, his parents agreed to their alliance. Chintu could hardly conceal his happiness and excitement.
Chintu's excitement had been natural as both Richa and Chintu had dreamt to settle and lead a happy married life. Meanwhile, Richa's parents were also reluctant for their alliance on the basis that Chintu belonged to a middle-class family from a small town. But later her parents agreed and both Richa and Chintu got married in a decent manner in Kolkata. Both of them had great expectations from each other as they both loved each other and were close to each other.
Initially, was going good for Chintu and Richa as a couple. As time passed, they both got engrossed in their work and could hardly give any time for each other. As a result, a communication gap was developing between both of them. At a certain point of time, they both felt that the feeling of love and closeness was fading away from their married life. But, the question was that who would take the initial step to repair this gap between them. Time was passing at a fast pace but none of them had the courage or took any initiative to work upon their relationship. In the meantime, there was news that due to a global pandemic a total lockdown had been declared and both Chintu and Richa had to work from home.
At an initial level, the lockdown had been like a wish come true for both of them. They were taking the lockdown as an opportunity to simultaneously work upon their married and professional life. But as time passed by their passion and initiative to work upon their relationship got bleak. Both Richa and Chintu had reached to a level that their patience of tolerating each other had reached the tip of ice and there seemed to be no chance of ironing out their differences. Things had taken a different turn in comparison to their initial expectations. They had reached to an extent to find solace in online dating, drinking, and keeping the company of wretched people to relieve themselves from stress. As a result, there were frequent instances of argument and sometimes violence. A few months had passed in stressful relations.
During the first phase of social unlocking, Chintu's parents paid a visit to them for a few days. Initially, things seemed normal to Chintu's parents. But somehow they were sceptic about Chintu and Richa's relationship. After, many such probing finally Chintu revealed the truth to his parents. He confessed of being in a mental stigma about his deteriorating relation with Richa. Which had eventually led to a mental and emotional distance. Since many years had passed since they got married but never did they face such bitterness between themselves. After giving a patient hearing Chintu's parents were initially saddened by hearing about the incident. After a lot of thinking Chintu's parents made both of them understand that love and respect between a married couple should be steady as a rock.
Whatever situation may come their relationship should not fall into the ditch of bitterness and misunderstanding even at the slightest blow of an unwanted situation. Both husband and wife should be like a support system to each other and guide each other if there is any slightest possibility of deviation from being a better person. Hence, any difference between both of them should be ironed out for the sake of a healthy relationship and for the sake of pure love which had temporarily flickered by the wind of external cause. They also said that the time of lockdown should be taken as an opportunity to know each other's strengths and weaknesses so that that they can work together to come out of their weakness.
After a few days, Chintu's parents bid farewell to them and left for their home. Their advice had made an impact in Chintu's and Richa's minds and made them realize the importance and purity of their relationship and the turn it's taking. As things started normalising, one day Richa suggested that they should take a break from their hectic and monotonous schedule and take a holiday to explore the possibility of mending their married life. Chintu liked the idea and they went for a holiday to the hills and it gave them ample opportunity to re-explore each other and took the initiative to persuade each other to overcome their weaknesses into a positive trait. As a result, both Chintu and Richa are happy married couples with lots of love and respect for each other and have also evolved into better people.
Life had given ample opportunity for both Richa and Chintu to know and explore each other during the lockdown. They had been in love for a long time and had mutually decided to get married to lead a life of "Happily Married Couple". But maybe the time had its own way to decide their fate. After the lockdown was lifted, both of them started giving more time and energy in their respective work with an intention to have a better lifestyle and be prepared for the future. They had been deciding to have a child, but somehow it was not happening due to their work commitment.
Days passed like this and one-day Chintu came to know that his boss had transferred him to London with a higher designation and salary. It was both happy and sad news for him as he had dreamt a lot about his family's future. After hearing this Chintu had a mixed feeling as to how to convey this to Richa. At night after dinner, Chintu told about his boss's decision to Richa. Initially, Richa didn't say anything but the next day after breakfast she agreed and gave her nod to Chintu. Hearing this Chintu was happy about the fact that he would be getting a raise in position and salary in a new location. He told Richa to apply for a transfer to London so that they can be together in a new city.
Finally, the day arrived for Chintu to leave for London and with a heavy heart, he boarded the British Airways flight from Kolkata to London with an assurance from Richa that she will be joining him in a few months. Days passed and Chintu was very happy with his new role in London. He was mesmerised by the glitz and a wonderful lifestyle. Initially he use to call Richaeveryday to update her about his progress both personally and professionally.
But due to his work pressure and the desire to prove his efficiency in a new place, Chintu reduced calling up Richa to once a week. Richa had been trying very hard to request her boss to transfer her to London. As time was passing both Richa and Chintu were becoming emotionally stressed in their own cities. Their life had been going on like this for about a year and suddenly Richa was given her transfer order. She was very happy for herself and also excited to meet Chintu. As he hadn't called her for the past few weeks. So, she decided to reach London without telling Chintu anything to give him a surprise.
After 10 days of receiving the transfer order, Richa reached London with lots of excitement and dreams of a better life with Chintu. After reaching London, Chintu had a mixed feeling about Richa's arrival. Initially, she ignored about it as knowing the fact that they had been away with each other for a long time.
Days passed, Chintu was very busy with his work and Richa had also joined the new branch of her office. But as the days were passing Richa realised a change in Chintu's behaviour and body language. He was not as loving as before. There was a sense of coldness in their relationship. One day Richa decided to talk to him and try to find out the reason about it. Chintu was not very clear about what was playing up in his mind.
One day while returning from work Richa saw Chintu coming out of a bar with a British Lady. Initially, she thought her to be just a colleague of Chintu. But suddenly on a Sunday, as Chintu was taking his bath, there was a message on his mobile, and Richa saw that message. She was really devastated to know the fact that both Chintu and that British Lady were in an extramarital relationship.
To know things in detail, Richa decided to find out more about their relationship before confronting Chintu. She decided to speak to a lawyer and take his advice. The lawyer was a nice and decent man of Indian origin. He advised Richa to hire a private detective to have concrete proof about them. So as advised by the lawyer, Richa hired a reputed private detective in London to keep an eye on both Chintu and that mysterious British Lady.
Days were passing as usual until one day the detective called Richa to meet him in his office. After reaching the office Richa was informed that over a period of time Chintu had fallen into the wrong company and was strongly influenced by the British Lady whose name was Ms. Violet Richardson. The lawyer further added that Chintu had been in a relationship with her after 6 months of reaching London. They both even had a child of their own. Richa got shock of her lifetime.
After getting all the details and proof from the lawyer, she confronted Chintu. They had a big fight about it which left Richa emotionally bankrupt. But Chintu never liked this interference of Richa between him and Ms. Violet. Richa kept asking for Chintu's justification for this injustice. But somehow he use to leave the discussion in between and leave the house for a few hours.
This interference was making Chintu full of anxiety and wanted to get peace of mind by getting rid of Richa from his life. So one day he made a plan to get rid of Richa in a subtle manner so that he doesn't get involved in any legal matter. Chintu confided his plans to Ms. Violet and took her help in executing his plan. Ms. Violet being a chemistry professor in a college had provided Chintu with a bottle of Arsenic.
To execute his plans Chintu played up with Richa and made her feel that he has realised his mistake and wanted to be back with her. He started pretending to love her and expressed it by making dinner for her almost every day. After a few days, Richa started feeling sick. The doctor advised her total bed rest for a few weeks. In that time Chintu took extra care of her by displaying extra affection for her. But after a few weeks things got worse, Richa's body was not responding to any treatment at home or in hospital. Richa's parents were worried about her traveling to London.
They were all praying for her early recovery and finally one day due to multiple organ failures Richa breathed her last. Her parents were not ready to accept this truth as they knew their daughter to be very cheerful and always fit. They had doubts about Chintu as from very beginning they were against their marriage. To clear their doubts Richa's parents lodged a police complaint against Chintu.
After interrogating various known people of both Richa and Chintu, police got a clue against him. Chintu was summoned to police headquarters and interrogated for several hours by police. After many such sessions of interrogation, Chintu confessed to his crime that he had slow poisoned Richa with Arsenic supplied by his illicit partner Ms. Violet Richardson. Hence, after getting substantial evidence Chintu was awarded life imprisonment by the British Court and compensation to Richa's family of 10 million Pounds.
Finally, being awarded punishment by British Court to Chintu, Richa got her share of justice. But it was a sad event for her parents who lost a loving and cheerful daughter who had a promising future as a daughter, wife, and mother.
. . .