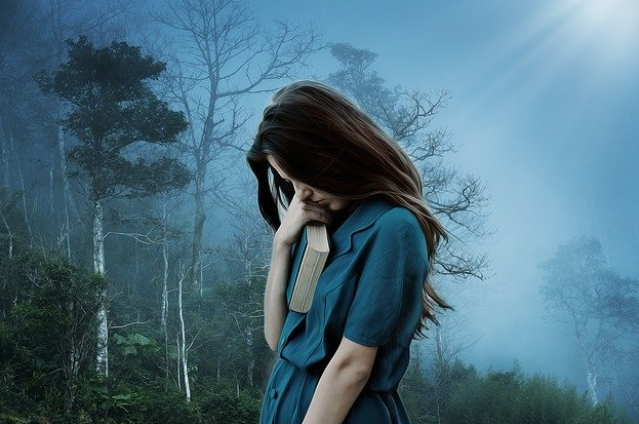 Everything was perfectly fine in front of the world. But here silence itself was shouting. It's not a story, it's life.

In the battleground, victory was served for the fittest. But what about real life? Here the war is between fate and individual. The saga of the world continues. Her name was Millie a cheerful girl with blue eyes. As I said first, everything was perfectly fine unless...
The sea of thoughts waved her mind in each moment. She was the queen of thoughts. Millie's parents are divorced which makes the reason for her thoughts travel vigorously. All sunken in chaos she tried to hold her cheerful smile in front of the world.
Her blue eyes were far enough like an unending ocean which beholds the mystery of the unknown. Childhood of Millie was splendid with colours. But those didn't last. Her mother was in another affair which led to the complete collapse of her family memories.
The fate was against her. But thoughts became her companions. Even if she was in a crowd silence started talking with her.
In the eyes of people, she was mad. A girl of deep sorrow who became insane, but the truth was well hidden in her blue eyes. She is traveling with her thoughts like a cloud in the sky. Those lines struck my thoughts.
When I opened my eyes the blue eyes vanished like an illusion. Suddenly a sound bounced in my ears. Hey, Geethika are you daydreaming? The sound was familiar. But silents was my answer. Is Millie a truth or a simple thought of my mind?
. . .