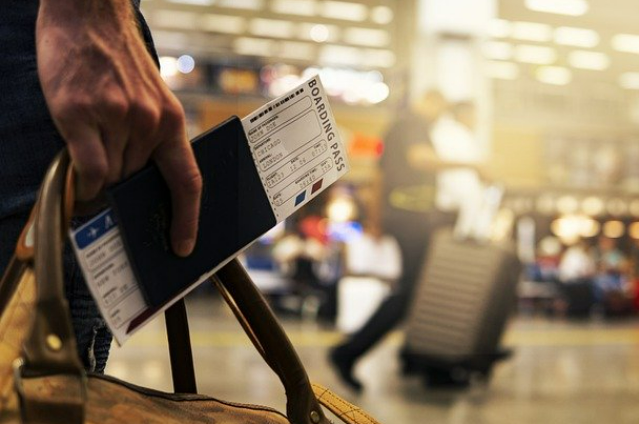 If you go to see today, Many Indians like to study in the outside country and go there and settle down. Some people like to roam, enjoy, and find freedom in many other ways.

The benefits of studying abroad are more than studying in India.
Career Advantages
When compared to an MBA from an Indian institution, having an MBA from a prominent school like the Kellogg School of Management or Harvard Business School is unquestionably a huge benefit. This does not disparage the MBA programs provided by schools in India. Employers, however, prefer to hire applicants who have earned a degree outside of India and have comparable job experience to students who have earned the same degree in India.
Employment Prospects
Indians prefer to study there because they get employment there.
By studying there, their level increases, there they are given more practical knowledge than studying there, because of this they learn quickly and they also get a chance to move forward.
There, like Indian rules, there is no need to go to college for a whole week.
You can also do a part-time job along with studies there and can meet your expenses, many people also take out the cost of their studies.
Before the completion of your studies, there is an interview on campus and you also get your job, that too on a good salary.
And if you go to see in India, you have to go to college for a whole week, less practical pay and more emphasis on reading than books, there is no part-time job available for students here, you don't even have your expenses. You can leave, even after the end of your studies, you have to remain dependent on your parents.
There is a lot of job shortage in India, that's why you get a job, even if you get a job, you do not get that much salary, after many years of experience, you get a good post and salary.
The salary you get abroad is much higher than the salary you get for the same job in India. With the ever-increasing demand for Indian students in the industry, now is the right time for students to study abroad.
There is also an advantage of studying abroad that many universities there give scholarships to the students, because of this many students are attracted to go there and they prefer to go abroad to fulfill their dreams.
Even if you are unemployed, the foreign government bears your expenses and is not seen anywhere in India.
How many Indians go abroad for studies every year?
In the first three months of 2022, 133,135 students left India for academic pursuits, an increase from 2020 when 259,655 students studied abroad. In 2021, there were 4,44,553 Indians – an overall increase of 41% in just one year.04-Jul-2022.
What are the most popular countries for international students from India?
Destination Number of Indian students:
The United States - 211,930
Australia - 92,383
UK - 44,465
Saudi Arabia - 80,800
Canada - 215,720
Oman - 43,600
New Zealand - 30,000
Germany - 20,000
Russia - 16,500
Philippines - 15,000
China - 23198
My Reasons for going to the outside country:
You can meet different people there: There we get to know the customs of those people, their way of living, their way of eating, their speech, and our friendship with them.
You can learn a new language: Better than learning a new language yourself, it is better to learn that language by living among them, you also get practice and you also learn a new language and get mastery in it. By learning a new language, you can make a new connection with those people, due to which you can get easier in your everyday life.
You grow up and grow into a good person: By traveling abroad, you get to learn many new things, you make new friends, you see a different way of living life, you get inspiration, and you get to see many beautiful worlds which you never imagined. You can see everything like an open book. Many Indians prefer to stay in their own country and do not think of going anywhere. And many people have their regions to go abroad.
What is your suggestion on this matter, you can tell me by writing in the comments?
. . .