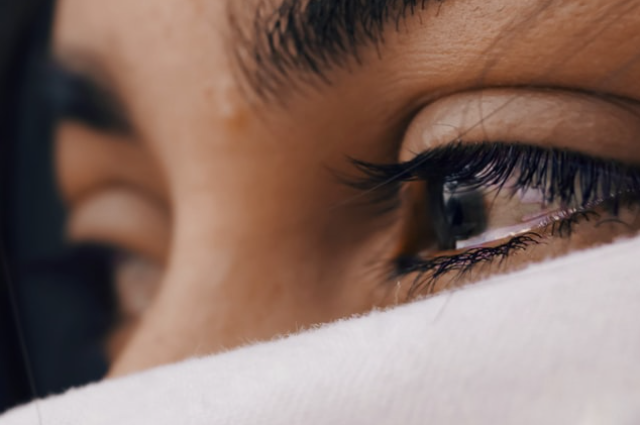 It was a divine time and a beautiful house with lots of happiness, love, laughter and joy. A definition of the perfect family had been living happily in lake city.

The month of May'13. Morning around 7 am. Dr B.L. Upadhyay (A highly reputed man) was sitting in the hall reading newspaper. His beautiful wife, Mrs Gitanjali (Homemaker), came towards him and offered a cup of morning tea.
"Hey! Good Morning," Dr Upadhyay said while taking the cup.
Mrs Gitanjali left in the kitchen without replying. She usually didn't fight with him as she admires and respects him so much. Her love and devotion for Dr Updhyay were unconditional that never be described in words. She used to be on fast every Monday for his long life and good health, following rituals and Indian traditions. She was a perfect yet humble wife.
He walked into the kitchen with an empty cup held in his hand. He asked the reason behind silence. But Mrs Gitanjali ignored his words. After several requests, she finally answered.
"You forgot one promise."
"Promise?"
"Yes, that promise you had made that you would take me to The Uttarakhand - Char Dham (Four Abodes)."
She wanted to go to Holy destinations. It is faith that visiting these sites helps achieve salvation.
"Oh! Is this what made you upset."
"Yeah."
"Anything for you. We will plan asap."
"Not asap. I want to go soon, and in this month only."
Dr Upadhyay had made the final plan for the Uttrakhand trip from the Travel agent, and their travelling date was the last week of May'13. Their journey was by train. On their travelling date, they reached the railway station. All members of the family arrived to drop them.
One of their closest nieces Jaishree, (name changed-privacy protected), had reached to drop them. She visited Uttrakhand a few years ago. The couple started interacting with her to know her trip experiences. After ending the conversation, Jaishree touched their feet. (An Indian ritual to paying respect). The train was whistling off. The noise made everyone standing on the platform deaf for a while. All passengers get on the train in the hustle-bustle. Train wheels moving ahead with the sound of chuff-chuff. The passengers, sitting in the train were gazing outside the train window and waving off to their family members, relatives and friends standing at the platform.
In the train
"Congratulations, Mrs Upadhyay I finally kept the promise."
"This is what I like in you the most. You are a man of words."
"I can smell buttering."
"What a joyful couple, touchwood," A family sitting next to them started interacting with the couple.
"When he goes to his work, I felt emptiness everywhere, and when he returns home from work, I feel like every corner in the house got alive. I am blessed to have him as my husband," Mrs Gitanjali replied to the family.
"What about your kids? Aren't they travelling with you?"
"They all got happily married. But we are travelling with our Family friends. They are in the next compartment."
"Two women can never sit silent," Dr BL Upadhyay whispered.
"Did you say something?" Mrs Gitanjali asked.
"No-No, I have no such courage to speak against you."
They all joined the conversation. The train compartment witnessed the sound of laughter.
Their Char-Dham trip included four sites - Yamunotri, Gangotri, Kedarnath, and Badrinath.
The couple reached the destination and made the call to the family about their safety and well beings.
After completing two destinations, they reached Kedarnath height on 15th June'13.
Jaishree saw the weather forecast in Uttrakhand on the news channel. It was raining heavily, far greater than the state usually received. Hence she was worried. She tried to contact them. Their phone was not reachable. She made a call to other family friends who travelled with them together, finally answered the call, said, "We prayed at Yamunotri, Gangotri successfully. But in Kedarnath, it's raining heavily since morning." And poor network interrupted, their call got disconnected. After that, the number was not reachable.
The couple wanted to talk to their son Shivam. The only son, blessed by lord shiva, among three sisters. Hence the beautiful couple named their son Shivam.
The couple made calls on their son's mobile number. All calls were unanswered as it was too late. They tried their fate and made the call to Jaishree to give the message. But she didn't answer the call because it was too late at night. Dr Upadhyay left one message on Jaishree's phone number in Hindi. (Musibat me - Meaning 'in trouble').
On 16th June 2013, heavy flood and tragedy news arrived in the newspaper became national news. It was heart-wrenching for everyone. Truth and it was unable to believe for the family.
The family members dialled the number on their (The couple) mobile phones. It was not reachable. Their son Shivam Upadhyay left no stone unturned in search of them. He tried every possible thing to search for his parents almost for many years. He visited Uttrakhand also to search for them. His determination is praiseworthy. He did not give up, forget them. He never accepted the truth as the truth was unable to believe for him and the entire family.
There is an eternity lamp in a temple of the house with the hope of his parents returning. Regret will remain till last forever to not answer those phone calls. What he wanted to say with those unanswered phone calls. Every doorbell gives hope. Eyes are still in wait.
House is waiting for you.

Author's heartiest condolence to all families who lost their loved ones in the Uttrakhand tragedy (June'2013).
A True Story based on Uttrakhand Tragedy. (June 2013)