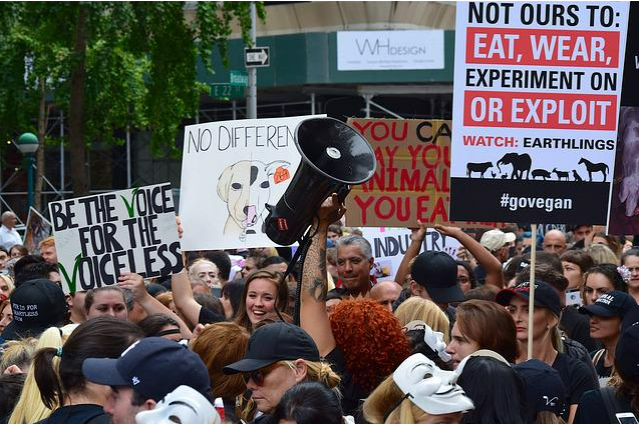 INTRODUCTION
"The greatness of a nation and its moral progress can be judged by the way its animals are treated." - Mahatma Gandhi
In the above lines, Bapu rightly highlights the importance of animal welfare for developing a country. He rightly advocates the presence of animals on this earth and defines the relationship between the morality of human beings and their attitude towards these creatures.
Arthur Schopenhauer has also quoted- 'Universal compassion is the only guarantee of morality.'
We, the Homo Sapiens, as the greatest of all the species on the Earth, should understand that being the mightiest does not necessarily mean to be the most powerful, to be the most intelligent, or to be the richest only; it somehow means to be the most courteous and the most compassionate of all.
We have the power to think, speak, and decide; we must also arrange for animals. They are an essential part of our existence, so we are of theirs.
IMPORTANCE OF ANIMALS
Since ancient times animals have been of great importance to humanity, and civilizations were primarily based on the use of animals. In the Vedic Age of Ancient Indian History, we see that animals were used for agriculture, domestication, and food purposes. The ancient Vedic period mentions the worship of animals which symbolizes that these creatures were considered sacred and sacrosanct by human beings.
Here are a few instances to justify the importance of animals:
1. ANIMALS AS PROPAGATORS OF ENERGY FLOW:
We know that energy flow takes place from the bottom level of the ecological pyramid toward the upper level. Plants, commonly known as Producers, initiate the energy flow from the bottom. Then, herbivores animals eat up these plants. Thus, 10% of the energy goes further up. This is further propagated in the upward direction by carnivores or consumers. This proves that animals sustain the energy flow in our ecosystem.
2. ANIMALS AS HELPERS:
Animals, whether big or small, have always helped us in our day-to-day life. They are sometimes used as domestic creatures who provide various food items and household help. Animals have been considered a great means of locomotion since ancient times. Horses, mules, and donkeys were used for transportation along the Silk Route between India and China. Until now, we see buffaloes, horses, and ox mainly used to pull tongas and carts. Thus, we have nicely utilized animals' physical strength and stamina for our benefit.
3. ANIMALS AS TESTERS:
Whenever any new scientific development or invention happens in the medical field, new drugs or medicines are tested on animals such as rats and chimpanzees. The effect of that particular medicine or drug is studied on these creatures to a certain conclusion before being introduced in the real world.
The Sputnik 2 mission, launched by the Soviet Union on 3rd November 1957, carried Laika, the first living creature in orbit. She was a cross-breed dog and died during the space intervention. This anecdote highlights the extent to which humans have exploited animals in the name of their discoveries and explorations.
4. ANIMALS AS ENTERTAINERS:
Several official records and governmental reports suggest that animals are captivated and used in circuses for human entertainment. In India, where people enjoy the age-old tradition of going to circuses and seeing playful animals and birds, we tend to observe the harsh conditions under which these animals are raised. The scenario is heart-wrenching and pathetic to watch.
Based upon our analysis of the instances mentioned above of animal exploitation, we can think of how cruel and stone-hearted we humans are-

In 2020, we witnessed the cruel incident of a 2-month pregnant elephant being subjected to firecrackers. The incident happened in the Palakkad district of Kerala, where local farmers offered a pineapple filled with firecrackers to an elephant; after eating it, obviously, unknowingly, the elephant succumbed to death.
This advocates the utter 'inhumane' treatment of animals by the so-called 'human beings.'
Thus, to prevent such cruelty towards animals, certain legal laws and rights prevail to give some voice to these dumb creatures; as Bentham rightly quotes- "The question is not, can they reason? Nor can they talk. But, can they suffer?
A few examples of laws mentioned in the Indian constitution that advocate animal life are discussed below in brief
1. THE PREVENTION OF CRUELTY OF ANIMALS ACT, 1960:
Under this act of the Indian constitution, animals should not be inflicted with unnecessary suffering, nor should any pain be given to these creatures. If anyone attempts to cross the limits of the law and cause any cruelty to these living creatures against this act, they might be punished with a fine of Rs 100 or three-month imprisonment, which can be extended.
2. WILDLIFE PROTECTION ACT, 1972:
The Wildlife Protection Act of 1972 is a central act under which no plants, birds, or animals should be harmed or exploited. One can face imprisonment of about seven years and a fine of Rs 25,000 or any of these two punishments.
3. SECTION 428 AND 429 OF THE IPC:
The Indian Penal Code mentions in Sections 428 and 429 of its verdicts that all acts of killing, poisoning, or harming animals are punishable. Protection of animals is a fundamental duty enshrined in the constitution of India as part of Article 51(A) g.
If we talk about animal rights concerning international enforcement, we have the following laws and legislations -
1. UDAW (Universal Declaration on Animal Welfare):
This is an agreement that the United Nations established, and it recognizes that there should be no suffering or cruelty towards animals. Many United Nations member states are signatories to this agreement.
2. ANIMAL WELFARE ACT OF 1978, SWITZERLAND:
Switzerland is the first country in the world that constitutionally recognizes animals. It has the highest number of laws and conventions for the welfare of its animal population. It is illegal to stop a dog from barking in Switzerland and other measures for different animals.
CONCLUSION
Thus, these laws and rights need to be put into actual practice so that animals are valued equally as human beings are.
The great Albert Einstein quoted -
"Our talk must to be free ourselves from this prison by widening our circle of compassion to embrace all living creatures and the whole of nature in its beauty."
So, let's unite and strive towards ensuring a safe and happy world for our fellow creatures.
"Let's save a paw by joining our hands together."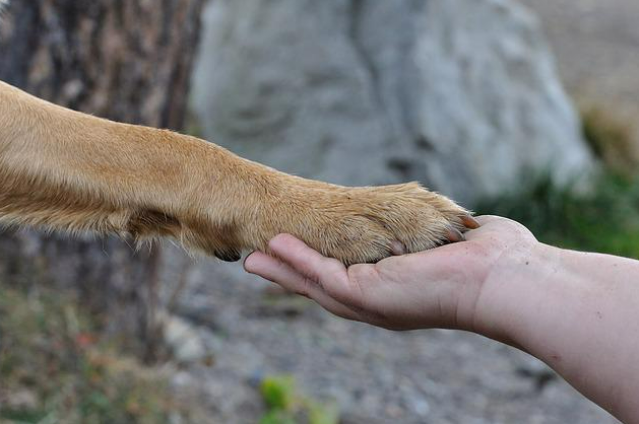 . . .