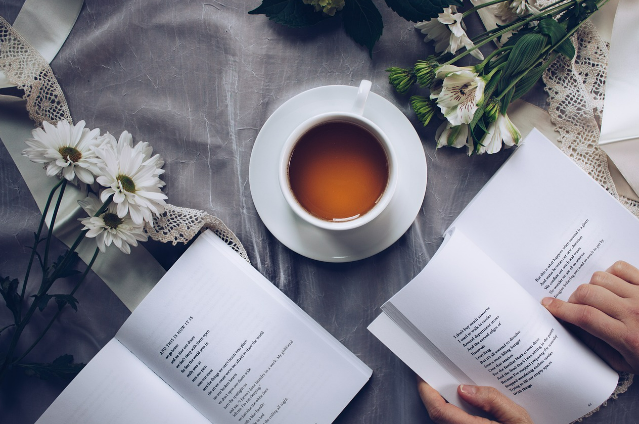 Poetry is a magical tool which comes into our lives at a certain point and makes us feel better like no one else. It changes our perception towards our life and acts as a lifesaver to express our unshared thoughts and emotions as well. It also kind of helps in the process of self-reflection and development. Poetry acts as a companion to whom we can talk about our lurking experiences and feelings. It gives us a sense of embracing and understanding our own selves. We know that poetry is one of the oldest forms of human expression and communication in ancient times. Even now, poetry is a meaningful way of exploring oneself and others. Poetry is a form of expression where people find themselves and relate it with their stories and thoughts. Because we human beings have constant fluctuations in thoughts and ideas. We develop ourselves in the process of life, of who we are becoming.

Yet, each and every person has their related unheard stories and their own experiences in their life. It can be a delightful incident or even be a tragedy. Yet, in this tremendous world, the same experiences were gone through by someone else somewhere. Thus, through the art form of poetry, people can communicate, relate their experiences and even give voice to voiceless souls.
And poetry acts in a pure form for the writers as well as the readers. And it will not provide solutions to today's issues in an instant. But it gradually tranquillises the constant change within by the experience of doing it and of being in that moment. When I first started to read poetry, I was one of the people who loathed it and was not interested in even buying any related books. But later, I found poetry to be something very powerful and subtle. And it has a profound effect on me only when I understand the main purpose of poetry. That is because it alters our stormy minds of overthinking, fearful anticipatory to peace, and self-harmony. We know that the secret of poetry is that some people love it and some loathe it and some criticise it with exaggerations for certain expiration. Only a few drinks and tastes in the purest form of poetry. Rather than being consumed by anxiety or distractions, it provides the ability to be present with yourself. And there are people who have changed within and even to the extent that they share this experience through their own works of poetry.
Poetry is a very powerful and natural process of expanding our minds and understandings. It provides enormous insights and a healing process with a proper sequence of well-placed words. It is not formed systematically. Rather, it is composed in a way where the writers' true feelings and emotions are involved. And it influences a process of cleansing fire which makes the writers understand and creates a change within themselves. And through work, it creates a change around others as well. And to view the world differently with love and kindness.
. . .