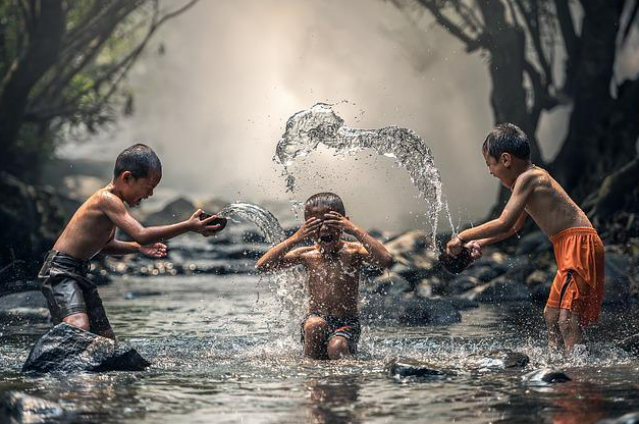 It is the sixth element of life,
lives in to keep us alive.
It lies in flying butterfly,
in birds' chirping, in bountiful sky.
In pleasant breeze, in rustling leaves,
in fluttering field, in holding sheaves.
In travelling clouds, in falling rain,
in smell of soil, in healing pain.
In forever friends, in symbol of dove
in first touch, in true love.
In living childhood, in playing games,
in holding soil, in loving tames.
In watering plants, in helping others,
in saving life, in serving mother.
In following ethics, in pure deeds,
in respecting life, in sowing seeds.
In glimpse of the moon, in rising sun,
in living together, in no discrimination.
In lightened lamp, in evening's prayer.
In hard work, in deep breath of player.
In being honest, in behaving fair.
In choosing truth, in showing dare.
In having sufficient, in believing share.
In loving the Nature and in taking care.
. . .