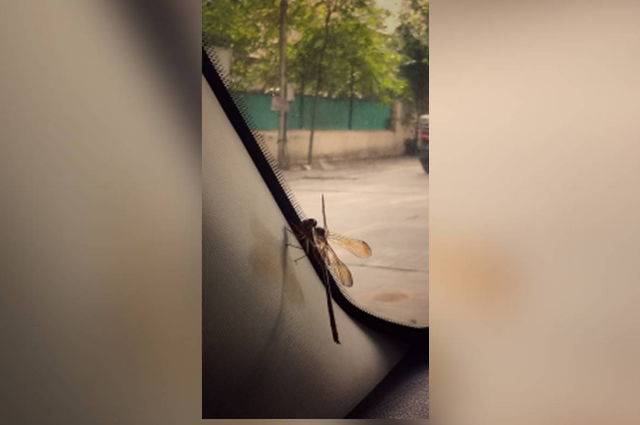 Spreading colors, the Heavens sing
in glory- muffling the sigh
Sunlight, caught in the broken wing
Of the dragonfly who could not cry
I could almost paint
A picture of greens and blues
And a shade faint
Of yellow, orange, and red hues
Of empty fields
And tranquil skies
Grass, flowers, weeds
and Dragonflies Buzzing around,
Stopping, with sudden jerks
Like Gods were playing them
With invisible strings.
And a splash of bright color
And fluttering wings
Of fabric glittering like woven glass.
Seemed like they couldn't quite
stop their life's dance.
Until he did,
against his tiny will
Trapped inside glass
Struggling for a way to pass
His view insufficient
His perspective incomplete
Lost to the manmade evil
He struggled, for the world in sight
He grappled, a relentless fight
His unshed tears
Unspoken fears
Wrapped in pretty dew
Heaving on him as he flew
And then he found
the safest corner
And lay still
With his lost hope
And his lost will
And I sat there, looking, observing, thinking. Clicked pretty pictures, appreciated the golden
sunlight, bouncing off his Voronoi wings. And the words spilled within me as I stored them
away. And once I was done, and it was time to leave, I grabbed a paper and guided the poor
thing away from the glass, out of the window.
At that moment,
I was the cause of a miracle
I was God
And yet,
I am the dragonfly
Stuck in my own illusions
I am the God.
I am the Dragonfly.
It's all just a perspective
. . .