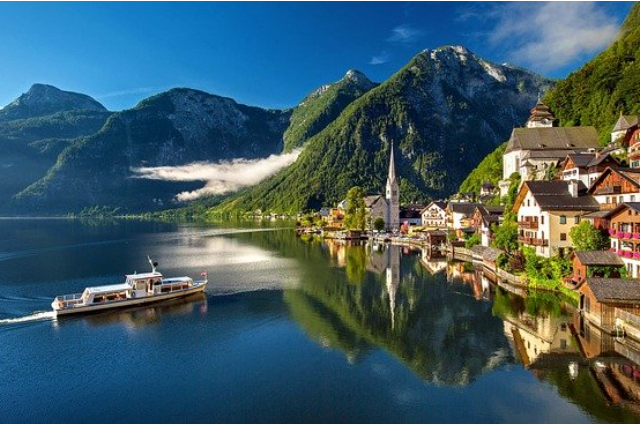 One day if I am asked to leave behind my homeland India and go somewhere else, Austria will be my first choice. And to the question of why I like Austria, Well..! there are many reasons..!

First of all, cleanliness; we all know what is happening in our country and I don't think we even need a comparison to explain..! Sometimes it is even difficult to walk on the road without covering your nose to save yourself from the bad smell around. Indians are very good at talking about cleanliness, but when it comes down to actions, it is sometimes just a mockery. I haven't seen that habit in other countries.
But as we all know most of the western countries are known for their cleanliness, so what else makes Austria my dream country? Let me tell you all the interesting things that attracted me to Austria.
Once a part of Germany, Austria gained its independence in 1949. One very fascinating feature I see in Austria is its landscape. Most of the Alps are in Austria. The Central Eastern Alps, the Northern Limestone Alps, and the Southern Limestone Alps are all partly in Austria. In short, Austria is an almost entirely mountainous country. In the distance, you can see the snow-capped mountains, the winding road, and the green villages on both sides of the road.
Austria's tourism sector has been active since World War II. Many villages continue their culture and traditions despite being tourist destinations. We can clearly identify that by looking at each house and its surroundings. It's a pleasure to see their simple lifestyle without the luxuries. Truly, Austria is a place rich in many sights that can cool our eyes and minds.
Although there are regular highways connecting states and cities, there also exist hilly roads. The feeling you get while traveling in those mountains of Austria is nowhere else to be found. I think anyone would like to go and live the rest of their life in Austria.
The further you enter the hilly region, the colder it gets, so the population is probably less. But when we see houses in that area, we often wonder for a moment whether we are looking at a painting or real scenery. There are many sights to see and experience in each of those villages.
The Crim Falls, Austria's largest waterfall, and many other mountains that line the sky, and the dam that holds the water as the ice melts, are a sight to behold. You might be thinking now about all the beautiful places like this we have in India, right? Yes, that's true we have a lot of beautiful places here, but one of the main problems is that if a place gains attention and people start noticing it, there will be tall buildings and businesses built around it and its natural beauty will be destroyed very soon. No such things happen in Austria. (in fact not only in Austria but in most foreign countries.)
Another commendable thing is the attention paid by its people to keep the city and the villages in their original state.
Slight snowfall starts from October and gets very heavy by December and continues till February. There will be separate places always kept ready for skiing.
Once the snowfall starts then nature will be calmer. By the time Christmas arrives, which is the most special celebration, once so green nature will turn all white. In a nutshell, it's a time when nature falls asleep. We cannot see such a beautiful site anywhere else!
And here is one interesting fact, Austria was formerly part of Germany and then split into two, where Austro-Hungarian rule included Croatians, Czechs, Poles, Russians, Serbs, Slovaks, Slovenes, Ukrainians, large Italian and Romanian communities. Everyone knows that.
People of different ages and origins live in Austria. Therefore, laws and ordinances are published in eight languages. The Austrian cuisine is based on German and Vienna cuisines. Carp, which is one of our favorite food is also served in their cuisine. There will be a side dish of potatoes or lettuce, usually with more pork and chicken portions. Cheese is included in the diet a lot and is also the major product from the hilly regions of Austria.

Sweets are also a part of the Austrian diet, but Austrians are less likely to consume sweets. Main sweet dishes are chocolates, coffee cakes, pastries, and jams. There are also pancakes, which are traditionally made with raisins and fruits, and applesauce. Coffee is available in a variety of flavors, including hot chocolate and then there is the remarkable white wine from the lowlands of Austria.
Another specialty about Austria is its emphasis on family values. Relationships are as important as it was once in our country, women in Austria love to be with their husbands and children.
Austria is a country of gender equality. People do not interfere unnecessarily in other's life or try to be over-curious about their neighbors. They give respect to everyone's privacy. Austria is a very promising place to be for differently-abled people. There are a lot of opportunities for everyone to choose what they want when it comes to study or work. Yes, other countries also do give these kinds of opportunities, but if you want to live in a quiet and beautiful place you can definitely choose Austria.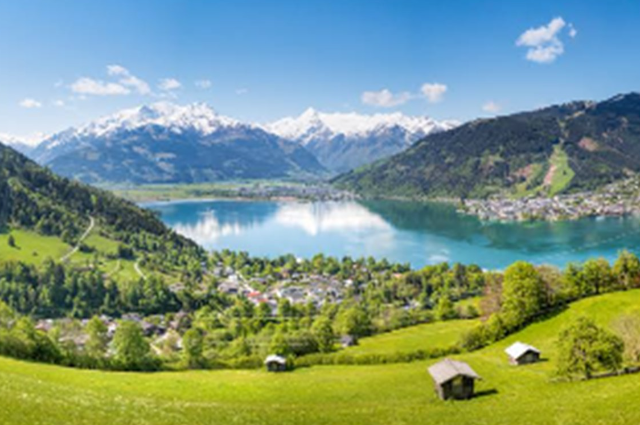 Austria's Peaceful lifestyle is one of its highlights. Another interesting fact - if we lose our job with a company for any reason, there is a law that the company should keep on paying the salary until the employee finds another job. Where else can you find such good laws? It is very hard to believe, isn't it? but it's true!

(Now let's try very hard not to think about the idea of going there, working for just some time and then losing the job. They might eventually change their amazing laws because of us )
Travel enthusiasts have a lot to see and learn about in Austria. You will find a lot of good books, city museums, and ancient churches to enjoy.
All these are my answers to why I chose Austria if I have to select a different country than my motherland. Of course, I agree that every country has its advantages and disadvantages, which are not immediately apparent to those who look at them from the outside.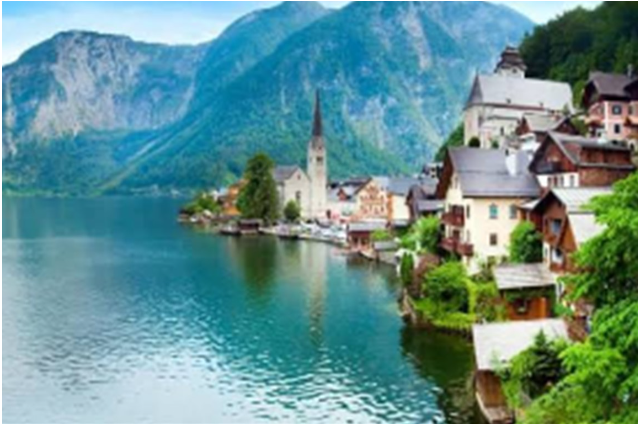 But then again, how can anyone, not like this beautiful small country with such diverse geographical, linguistic and cultural features?

. . .