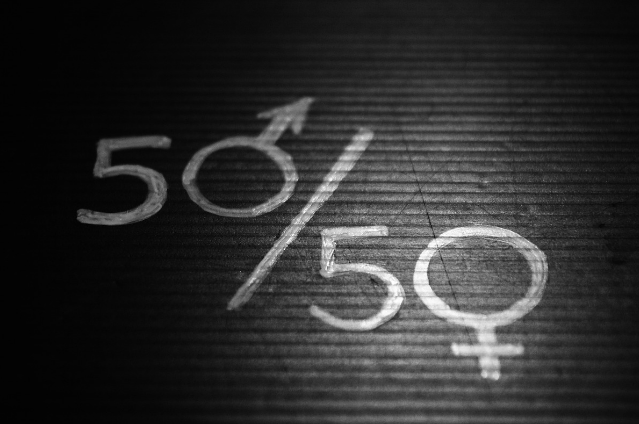 Talking about women's life, they indeed go through a lot, since their childhood, They have seen everything starting from domestic violence at home to getting treated unequally among their brothers. so they have seen male dominance since birth. And the frustration of it makes it very difficult to survive among more men as they grow up.

It might be a reason why women always blame men. There's no doubt that women have faced a lot of sexism, racism, and inequality at home or in the outside world. But that doesn't give them the right to blame everything on men. Because of a few toxic men, we can't blame the other innocent men. Not all men are the same.
" The Indian constitution has provided many rights for women for their safety, indiscrimination, and sexism & These days women are using it for their benefit. "
For example, 498A (this section of the Indian Penal Code says that if a woman is subjected to cruelty by her husband and his family, they might get jailed and fined). These days women are finding even 498A to be too easy, that they are going straight for attempted rape cases. There are many such examples where false allegations are made to get money or revenge, which splits men's whole life or career.
One famous example is Johnny Depp and Amber Heard's controversial case. IN 2015, They both got married but within a year, Heard claimed that Depp had abused her physically and she damaged his whole care along with that, he got a very big amount as compensation, but later IN
2019, Depp sued Heard for $50 million for defaming him. IN 2022, The Jury found that Amber Heard defamed Johnny Depp when she described herself in an op-ed as a "public figure representing domestic abuse." As a result, the jury was found in Johnny Depp's favor, awarding him $15 million in damages."It had ended as a good decision. Yet no one can fill up for his emotional and psychological damages. As a man, all he could do is to prove himself when the whole world already judged him as a perpetrator.
NOW MY QUESTION TO YOU IS, WHY MEN ARE ALWAYS BELIEVED TO BE A PERPETRATOR AND NOT A VICTIM?
According to surveys done by TOI among different gender, It was observed that it was the men who were always at fault. It is believed theoretically and practically that only women can be victims. what if the same assault happens to the men, Will society help them? Will, they instantly start blaming the women and accept the fact that men are the victim
why do we always believe that sexual harassment or domestic violence happens to women only? why can't we think otherwise? I am not against feminism but the right use of feminism should be implemented.
Using feminism to derive our purpose/benefits isn't something we wanted. WE JUST WANTED JUSTICE FOR THE VICTIMS THAT CAN EITHER BE WOMEN OR MEN.
Many cases of sexual assault investigated by police were found to be false (can check on google).
Now, as an Indian, you must have heard about the #METOO movement, where women (especially from Btown) made allegations about the men ( mainly their exes, casting directors, producers, ETC ). Many were true but in many investigations, They came out to be false. They did this just to exploit the reputation or fame of those heroes/producers etc in the industry. ( of course for their advantage ) .
For example, Famous television actor KARAN OBEROI, who was seen in JASSI JAISI KOI NAHI (2003) was arrested on 5 May 2019 for sexual harassment case filed by his ex-girlfriend, later it was found that all that was a false accusation. After this particular case, another movement called the #MENTOO movement started against the false accusation made by the women in the METOO movement. And after this many movements such as #HIMTOO, MEN
RIGHTS MOVEMENT (MRM), MEN'S LIBERATION MOVEMENT, ETC have started.
To simply understand this,
I did research in my college, and I asked boys and girls about sexual harassment irrespective of gender and they all told me the story of either woman getting raped, threatened, or physically abused, (also I got to know about many girl's harassment stories) which I completely understand but I was expecting to also hear about men getting sexually assaulted or any boy telling his own story about sexual harassment. As many of them get physically abused at a younger age but deny it due to embarrassment or maybe due to male pride or masculine ego.
So after weeks, I asked one of my close male best friends about any of his experiences of sexual harassment, at first he laughed and told me never, but after trying a little bit, after making him a little emotional about his life I again asked him about this and there he goes ( jackpot for me ). He told me how he was abused sexually when he was just 15, (he asked me not to mention his name). So, the story goes like this, one fine day he was sitting in a room with his elder sister (age 25) and he accidentally hit her legs, the woman took this as an opportunity and tried to make him orgasm with his legs, she started touching his legs, and moved her hand towards his private part. as soon as he realized this he left the room immediately. And then I asked why have you ever not confessed it to someone, and he told me If I would have told someone they might make fun of me.
just google about harassment and see what all articles are about. and understand what this whole article is about. Survey your own home. and find out how many boys in your relationship or friend circle have gone through this. it is a serious concern if you pay attention to it, they are never going to tell you. I know they do not physically get harmed as much as a girl but mentally they go through the same. RESPECT BOTH THE GENDERS.
BECAUSE MEN TOO HAVE FEELINGS, DIGNITY, AND SELF-RESPECT.
I WOULD END THIS ARTICLE WITH A POSITIVE NOTE ON GENDER EQUALITY, WE
ALWAYS DEFINE IT AS WOMEN HAVING EQUAL RIGHTS ALONG WITH MEN, WHY CAN'T WE DEFINE IT AS BOTH GENDERS HAVING EQUAL RIGHTS AND LAWS FOR RACISM, SEXISM, AND HARASSMENT?
"Harassment is one of puberty's darkest, most unreported rites of passage." - Rachel Simmon
. . .