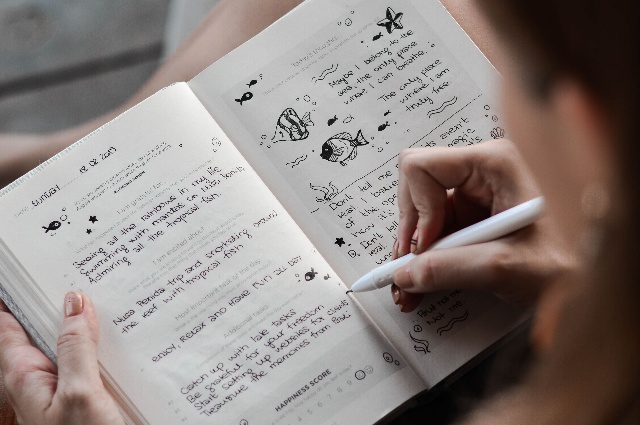 Since childhood poems have been a part of the curriculum at school level & even at college level along with literature & grammar poems also become one of the most important parts of the language. There are so many beautiful poems written by poets & poetess. Some of the most beautiful poems are a part of the school & college curriculum some are published at several websites & several poems are published into books. A person who writes a poem he or she is called a poet or poetess to become a poet & to write poems is not an easy task & it is not everybody's cup of tea because to become a poet a person has to have a strong thinking, creativity & continuous practice to write different poems of all genres & all topics. A poet or poetess uses his or her imagination, his or her thoughts, his or her experiences in life so on & so forth. A person who is a poet is constantly thinking about what to write & how to write a person is always droned into the ocean of thoughts & the person as a poet comes up with words likewise it is said that to jump into the ocean of water & pearls are removed when a person jumps into the sea or ocean the person removes pearls & a necklace of pearls is made by joining all single pieces of pearls. The same is the case with the poets whether a male or a female poet he or she has to jump into the ocean of thoughts so that the poet can come out with some wonderful words & a necklace of words is formed by poets. Poets are the ones who actually play with the words writing poems is a hobby for some but for others, poem writing is a passion & a profession. Each & every poet has their own style of writing poems some of them write their poems in a very simple language it means that they have used simple language to write their poems some of them use very heavy words because of their continuous habit & practice makes them write in a very brilliant & very stylish hi-fi language. Poetry writing is also an art as well as a skill which an individual develops over the years & with the growing age. The level of writing is understood by the readers of the poem the more the person is experienced in the field of poetry writing the more & more they become proficient in their poetry writing. At times some poems are very interesting for the readers to read but some are not so good poems by a particular poet or not very interesting poems for the readers but for poets each & every poem is a milestone for them or for any poet his or her collection of poems is like lifeblood for them. Poets always make a compilation of all the poems they have written so far in their life & career many a time there are poetry writing contests being organized wherein the poets can participate & they can showcase their talent & win several accolades for themselves. Some poets have got their poems published or featured poems with trusted publishing houses or publications. Poets are the ones who are nature lovers also. Poets write poems on different topics depending upon their areas of interest they are the ones who write in many different languages or in those languages of their comfort zones some of them they began their poetry writing journey in their mother tongue later on they can &are able to write in many different languages. If poets are supposed to be talked about then, of course, we cannot forget Urdu poets who are even songwriters as well & they even write Shayari. Poem writing is a fun-loving thing many people write poems because they love writing poems on environment, nature, they can write on any topics depending upon their mood some of them write poems as a part of their hobby & they develop themselves as a poet they might belong to some other profession as well. Some of the poets get their work published in newspapers, and magazines they even write online & offline poems by participating in several poetry writing competitions at every level of competition. They have a huge collection of poems to such an extent that if they wish t they can have an entire book of poems published by them by having a tie-up with publication houses who will publish their books. Poetry writing is not so easy as normally people think that poetry writing is very easy but many a time it's not easy because to write the best poem or even a good poem a poet has to have lots of understanding & they have to think a lot because many a time it happens that the words are not coming easily in the poet's mind so a poet has to sit in a place where there is no noise so that they can put on their thinking caps on & come up with innovative ideas of writing a poem for that they have to have their minds stronger & even their pens become the most powerful tool actually their mind does the thinking work & that reflects in their writing. So they are continuously into the thought process thinking about what to write & about whom to write a poem on. Some poets are rewarded by the government of India & some if not many are internationally recognized poets as well because their poems are meaningful they have the power, ability & courage to write something new, creative & wonderful poems because they have the power in their words. They can be the attackers through their poems. Some poets recite their poems like how a person sings a song so they have the ability to add musical flavor to their poems some poets they just write whatever is their feelings.

Every poet has got his or her feelings & emotional attachments toward his or her work as a poet. Mr. Harivanshrai Bachan the father of Indian cinemas shahenshah MR Amitabh Bachan Mr. Harivansh Rai Bachan was one of the greatest & finest poets of India Mr. Amitabh Bachan knows his father's poetry by heart without even memorizing the entire poem because he has got that into heredity it can be said like that there several such poets who have devoted their sweat & blood & entire life in writing poems some of them have inherited the writing qualities from their grandparents some of them have just developed & grown as a poet by their own without inheriting the qualities from their grandparents some poets when they recite a poem or write a particular poem lots of meaning is added to it lots of feelings & emotions are attached of a poet with his or her writings audience also gets emotional & drowned down with the emotions of the poet & they start understanding the feelings & emotions of the poet. The main job of a poet is to reach the target audience a huge audience a poet always tries to give his or her best & makes sure that the poem was written by him or her reaches the audience & the poem should be heart touching & should touch the strings of the audience's hearts.
The article belongs to one of the most famous poetess Mrs. Lakshmi Ajoy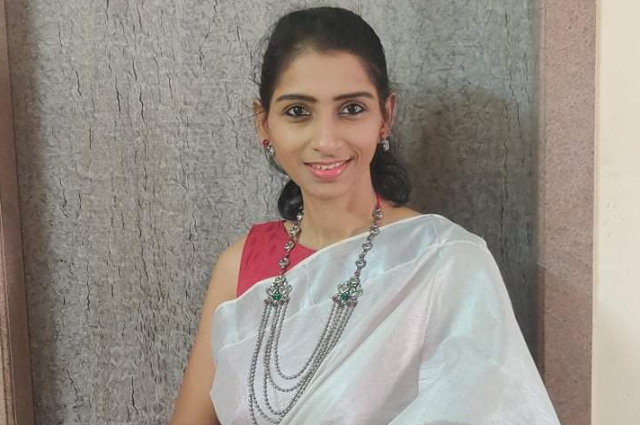 Lakshmi Ajoy completed her early education & the poetess was aspiring to pursue her career into medicine she wanted to pursue her career as a medical student but as we say destiny had some other plans for her the lady could not appear for her medical CET but 1 day before the CET exam the poetess lost her grand father she than shifted her focus towards pursuing her career into hotel management. Along with hotel management, she pursued her graduation degree in arts & she completed her Bachelors of Arts degree in History, followed by which Lakshmi pursued her Masters of Arts degree in History & English. Later ion in the year 2010-2011 she pursued her Bachelors degree in education with English & History being her core subjects she pursued her Bachelors Of Education Degree from Hansraj Jivandas College of Education. Her educational qualification includes:

BSC in Hospitality Management
MA in History
Bed in History & economics
Her Additional Qualifications include
Certified Tarot Card Reader
Certified Past Life Regression Therapist
She is currently pursuing a certificate course in flower remedies
Lakshmi Ajoy is an entrepreneur & a holistic spiritual healer she resides in Mumbai. After completing her Bachelors of Education degree from Hansraj Jivandas College of Education Lakshmi pursued her career in teaching & she got her first of its kind opportunity to work as a school teacher in Parle Tilak Vidyalay the school located in Vile Parle East
She is also a faculty at Nayaks Tutorials, there she has worked as English & History subject teacher. In Parle Tilak Vidyalay she served as a history subject teacher. She has been into writing since her school days while Lakshmi was in school she used to love writing & she used to even win several accolades for her writing. It's the year 2021 onwards a year from there onwards Lakshmi took her poetry writing to the national level & since 2021 she has represented herself as a poet at the national level.
Some of her publications are being published in several newspapers & ALS anthropology magazines. She is the recipient of several certificates for her weekly poetry writing competition organized by the Asian Literary Society. She has also published some of her articles on penmancy in several newspapers & magazines
Lakshmi is currently working on writing a couple of books on her life experiences while she is also preparing workshop& seminar / webinar plans for corporates and educational institutions alike. She is the one who does not limit herself to a smaller audience but cater to the needs of the masses. As a person, she has fulfilled many roles she has been a teacher, counselor, etc.
She is married to merchant navy captain Mr Ajoy Kannan even after her marriage her academic achievements were continued by her Bed actually helped her to pursue her academic achievements. Even after being a mother to 2 daughters her inner quest continued her up liftment by achieving titular qualifications .
Her experience with Bed helped her in realizing that she was born to nurture life and help young minds soar higher towards the pinnacles of success. Bed helped her realize that she could do something for the younger generation of students by providing them knowledge based education & teaching
Today, after all the knowledge that she gathered over the years has made her a perfect mother, entrepreneur, counselor guided meditation practitioner poetess, script writer all these has blended beautifully together & has made her a perfect human being.
Lakshmi is also a solo traveler, photographer, & experimenter of life. Lakshmi is born & raised in an intellectual family. The values & traditions passed on to her were of exceptional standards she has been blessed to have been bestowed with high quality inputs on wisdom & knowledge. Her biggest inspiration since her childhood was her maternal grandfather who was Lakshmis mentor and guide all through her growing up years.
Lakshmi is born & raised into Malayalam speaking South Indian family besides speaking Tamil she is very fluent in languages like English, Hindi, Marathi, Bengali, Tamil, Malayalam she comprehends in about 15 different languages.
After being a solo traveler, photographer, and experimenter of life Lakshmi was exposed with she eventually turned down to become a healer & she has also been a spiritual healer after exposing herself & playing different roles in life she has a very long way to go in terms of being a poet, traveler, spiritual healer, writer, teacher one women & different facets of her life. Lakshmi has been doing quite a good job in her life & career & she will always keep giving her best in whatever she does.
. . .