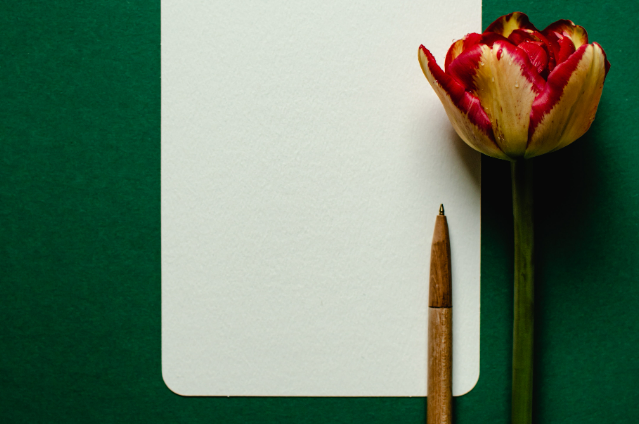 Poetry is a great process. Its secret, the sweetness of poetry is known only to poetry lovers. A famous poet said, 'Kalidasa knows, the poet knows, Kashnasastri knows, Sri Sri knows, Joshua knows the horse'. The pen is better than the sword. To write poetry is to live with the sword. Poetry has no death, that is, as long as the farmer cultivates the field, the poet continues to write poetry.

Those who want to write poetry must first have a responsive heart. In order to write poetry, one should be able to express his feelings with easy colloquial words. You should be able to express your feelings clearly and directly. One should also be able to write poetry with fewer and fewer words. It means that we should be able to say the meaning as briefly as possible. It has to be said that in today's time when human relations are disappearing, poets are bringing them closer with beautiful poems on bonds, associations and contemporary topics.
Poetry is also to respond from the heart and give good feelings. Thus the feelings in his heart, events in the society, his love for nature, patriotism, family ties, and also his own experiences… all become the objects of poetry. The greatness of the poet is that the poet reacts and weaves the feelings with beautiful word combinations according to this response. It can be said as a process of literary birth that the poet reveals the sorrows and pains in his mind in the form of poetry and takes the burden off his mind.
Writing a poem
The first was a verse poem, known as a verse poem. Poets are writing verse poetry in colloquial style with simple words in a way that everyone can understand. Kundurthi Anjaneyu, the father of poetic poetry, said, 'The past is poetry, but the present is poetry.' Textual poetry is characterized by modesty, writing in colloquial language from the beginning to the end gives beauty to the poem itself. Title is important when writing a poem.
Title
The topic of the title should be written within the first four sentences. If the poem becomes interesting as you read it, you will want to read the poem. Every sentence in a poem should be thought-provoking. Only then the curiosity of the reader will increase and a good response will be obtained. The point to be conveyed should be as if the poet were talking to the readers. What a wonderful poem by famous poet Kaloji Narayana Rao on famous politician Jayaprakash Narayana. See Allaro.
Quotations 'Birth is yours / Death is yours / Life is / Country's'. See the sentence in another poem : 'The letter form is cinnamon/ An ink drop/ A combination of a thousand brains. Look at how wonderful this poem is : 'Annapu rasulaka chota/ Hungi Mantalakachota/ Wealth all in one place/ Gampedu Balagamoka chota.- Kaloji. Also see how much meaning is hidden in Sri Sri's poetry. 'If you can, run/ If you can't, walk/ If you can't, then crawl. Look at poems like these quotations 'The bed you lie on/ will not leave your bed/ before it disturbs you. '
Before your mirror questions you/ find the answer/ - Sri Sri. Also the quotations of Gurram
Joshua's poetry are amazing. 'If the hail is my life/ the moon is my poetry. Another poem about Mahilabhyudaya Chintana is 'Abala Vidya Purnayai/ Todu Rakunnane/ Desamu Nidra
Melkanune/ 'Loka Mohana Sabarmati/ Son of Sanmuni/ Mahatmuni Sandela/ Jadalona/ Kalada Charintunu. Joshua Gandhi is praised in this poem.
Poetry comes from talent, from practice, from study of surroundings, from reading. Reading old and new story books and enjoying the sweetness of their poetry will give us more new ideas. The effect of these new ideas is now many new processes in poetry. Nannies, mini-poems, haikus, buds, wings, ravas, numerals, etc., poets are making the literary landscape very beautiful by expressing the new trend.
Napoleon said, 'One newspaper writing against us is more to be feared than four guns.' That is, according to this we can understand the strength of poetry.
Modern poetry
Poetry from about 1850 to today is considered modern poetry. Modern poetry in Telugu started with Kandukuri Viresalingam, Gurjada Apparao and Raiprolu Subbarao. There are three main trends in modern poetry. The first is sentimentality. The second is progressive poetry. Third is Neo-classical Poetry.
The social conditions that need to be thought of differently than the love songs and success stories of the kings written by the previous generations have arisen all over the world. The Industrial Revolution of the 18th century brought many machines into use. Because of that, not only the physical work is reduced but also the people got a lot of leisure. Reading books has become a good way to spend leisure time. A situation has arisen where a change in the language has to be made to allow the common people to speak apart from scholars and academics.
Etiquette
He had to write in the common language without prosody, embellishments and harsh word experiments. Poetry plays became prose plays. Here another problem unique to Telugu people is faced. Scholars used to write in classical language. Not everyone understands that. If it is written in a colloquial language, it will not be liked by our educated people who respect Sanskrit.
So, as a middle way, we have made a variant of Telugu called Sishta Vyavarika, to make the language used by the educated people, not the scholars and the villagers, as standard, to be acceptable to all. Apart from the dialects of Andhra and Telangana, Telugu, which is a district style, has an authenticity.
Gidugu Ramamurthy Pantulu, Gurjada Apparao, Rallapalli Anta Krishna Sharma were the main factors behind the change in Telugu who brought forward this pragmatic linguistic argument. Gurjada Apparao and Raiprolu Subbarao used this simple Telugu in their poetry. Magazines and movies used this Telugu to promote it.
Emotional poetry
Emotive poetry is the expression of sweet thoughts in the mind in a way that makes the mind feel comfortable, leaving aside the rules laid down by the characteristic people. At first it was not so respected. A stanza in an old movie song is "Sing the unknown songs like emotional poets". Although it was mocked in the early days, sentimental poetry gained poetic respect. The sweetness of the feelings and the common language used by them gave them a place in the minds of the people. The main characteristics of sentimental poetry are emotional expression, describing the beauty of nature, and using ordinary people as poetic objects. Duvvuri Ramireddy is an unimaginable thing in the era of "Krishivaludu" legend. Devulapalli "Urvashi" is a wonderful creation of imagination. Those who find beauty and happiness in beautiful imaginations, clouds, hills, seas and boat trips are sentimental. Raiprolu Subbarao continued the sentimental poetry in Telugu from 1798 to 1930 in English literature for a long time.
Platonic Love
The concept of Platonic Love was introduced in Telugu. Devulapalli Krishna Shastri stood like
Himalaya for sentimental poetry. He takes us into his imagination by saying, "In her eyes there are blue shadows of Nanantambara". Her eyes are "songs of feelings" for him. He forgets himself in "Samu Sadalina Pati Parishvangamu Sukhamu Dukhama Susupti" Nanduri Subbarao's songs swayed not only the minds of the people but also the hearts of connoisseurs. Naidu's brother-inlaw falls down as she says, "What kind of child is there or not?" Jandyala Papayya Shastri's "Lament of a Flower" makes any man hesitate to pick flowers. If you are going to cut the flowers, you will say, "May our lives be blessed." Noduri and Jandhya's poetry are milestones of sentimentality.
Addition of social perspective
People like Gurjada added a social perspective to sentimentality. When the feelings of independence were growing in India under the rule of the British, when the influence of poets like Ravi Dra in Bengali language spread throughout the country, when the entire country sang the anthem of independence under the leadership of Gandhi, those sentiments were strong in Telugu as well. Raiprolu said, "No matter how you burn your country, your mother land is Bharati." Gurjada has awakened the Telugu nation by saying, "Desmante Mtti Kadoi Deshmante Bishooi". "Strings of pearls" were written using the prosody used by the folk. He was a great humanitarian who said, "Choose two castes, the good one is the one who is the best." "Jaya Jaya Jaya Priyabharata Janayitri Divyadhatri" by Krishna Shastri, "Ma Telugu Tatliki Mallepudanda" by Sankarambadi is a timeless poem.
Devotion was also continued as a part of fiction by the poets of Tirupati Venkata. Their "Pandavodyoga Vijayas" are the most popular. There is no one who does not enjoy listening to "Chellio Chellakou Jesinayeggulu Saichirandarun". Here the use of polite language is also seen in the mythological works.
Consequences of a change in thinking
Some people who did not like the patriotism and piety of Bhava poets, raised a new movement that poetry should have a social purpose. He composed emotional and devotional poetry. It was considered useless literature. The Second World War from 1931 to 1945, the famine in Bengal in 1931 that killed millions, and the Telangana struggle in 1946 made people think about society and politics. Srirangam Srinivasa Rao (SriSri) was the leader of the group that raised the flag of rebellion against the prevailing socio-political conditions. He is considered an epoch maker by those who were influenced by communism. Adopting the surrealism used by TS Eliot in English literature, he has earned an irrevocable position in Telugu literature.
Interpretation of modern poets
Twentieth century has seen a lot of change in poetry. Earlier poets used to describe the beauty of nature, love and events with external vision. But modern poets are introverts. Thinks about what lies behind what is seen. Autharmadhana appears as the main feature in their poetry. Rather than simply enjoying the surroundings, there is more thinking and psychological analysis. Some dissatisfaction, mistrust of everything, pessimism, insecurity, reduction of regional philosophy due to the impact of globalization, lack of desire to be ideal and moral, rewriting legends and history according to their theories (like Ramayana Visha Vriksha) are important things in modern poetry.
It has to be said that Guntur Seshendra Sharma, who grew close to English literature, is the most modern. Seshendra Sharma is a great poet and critic who put Telugu poetry on the world map. "My country is my people" is his famous work. His poetry, which describes the complexity of modern human life, is very frank. Nothing is as it seems. Deeper serious feelings are expressed using signs and symbols rather than directly. Comparisons are also unconventional rather than traditional. Atmagata poetry is somewhat difficult to understand but the reader gets an alchemy worth the difficulty.
People like Tilak, Vishwanadha and Sesendra who pushed aside the revolutionary poetry and revived the earlier trend of poetry are called neoclassical poets.
Parody is based on someone else's work with irony and humor added. This is a poetic trend. Saikrishna Yachendra "Geyadhara" of the Venkatagiri royal family was an incomparably innovative process. Ashu's poetry, avadhanam, lyric writing, music composition and singing with raga talas are all mixed together in this Gayadhara which is an unprecedented combination.
Timeless trends
Looking back once, the journey of poetry is clearly visible from rhyming poetry, pictorial poetry, attention to textual poetry, from Sanskrit, the intellectual language, to the polite language that people appreciate, from characteristic directions to emotional poetry, from embellishments to symbols and signs, from external things to internal concepts. Although the influence of fantasy and progressive poetry has decreased for the time being, all trends have a poetic eloquence that will last forever. Unforgettable. Otherwise, even though ideas change according to the conditions of the country, the unchanging humanitarian values remain the inspiration for poetry.
. . .