Traditionally, the field of journalism has had a pretty straight forward model for revenue generation. It was driven by consumers who purchased the newspaper according to their personal preferences. The advent of the Internet has changed this sector on its head. Earlier to reach the maximum number of people for a new advertising campaign, a company had to approach the largest daily in circulation in the location of its target audience. But now, social media platforms and Google emerge as much better alternatives both in terms of pricing and targeted reach. This has had a phenomenal change due to which the newspaper industries have had to change their business strategy and actively adopt the digital terrain.
The Hindu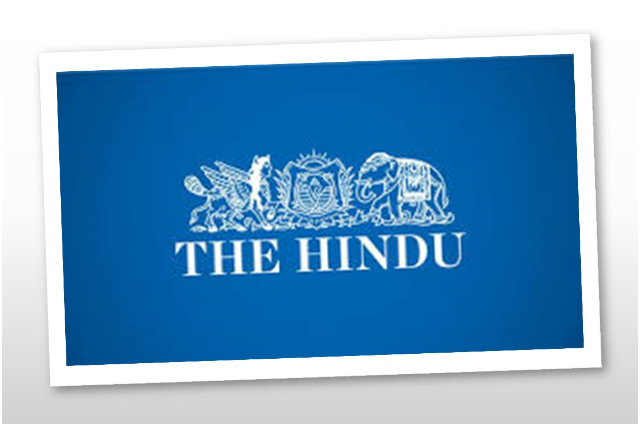 One of the most notable cases of taking the digital plunge is with the Hindu group. It is India's oldest daily and has a large following especially in the South. They realised early on in 1995 the value of the Internet and became the first newspaper to launch its own website the same year. Ever since then it has had a quiet but active presence in the digital domain. Here in this brief analysis, we will look into how it has marketed in the "physical", "digital" and the "phygital" domain individually.

Physical domain:
The Hindu in School:
Launched in 2012, it was a collaborative attempt by the company with various local schools in Chennai to reach out to the younger audience and increase its circulation. It was an 8–10-page supplement that was tailormade to cater to younger audiences in the age of 12-16. This aimed at capitalising on the great reputation for quality journalism and high standards of English that were the hallmarks of the paper. This was a good success with many schools going in for this as it enables students to improve their language skills and also understand the important events of the world.
The Hindu in Tamil:
This was launched in 2013 as the paper for the first time began a local language paper. This seeked to capitalise on the good reputation of the Hindu publishing group and to increase its readership base. This was targeted at regional news stories and major developments in the region. This was also a moderate success as the company was able to make some inroads in the market but was unable to shake market leaders like the Daily Thanthi.
Digital domain:
The Hindu App: This was launched to capitalise on the need for fast on the go news that had become the defacto market standard for the everyday consumer who didn't have time for a newspaper. Initially it was launched as a fully free app that gave access to the major breaking stories that were reported in the paper. Later on, it was launched as a subscription service that charged a nominal monthly fee. For free users it still allows access to 20 free articles in a month. This is the hook that they use to bring in new consumers by priding themselves on their high-quality journalism and objectivity in news reporting.
The Hindu website: Similar to their app, this provides the readers with access to the news stories on its website. It is supported by a combination of reader subscriptions and various types of banner advertisements that are hosted on the website. This also has high footfall and is a supplementary source of income. They also give free access to their old editorials and news stories that were published earlier which enables them to earn revenue by advertising even from older stories that are accessed by people.
Phygital domain:
The combination of the physical and digital or the "phygital" domain is a relatively new advent that has seen a great uptick in recent times. They are curated to cater to audiences in the physical and digital domain through a combination of new technologies and innovative use of older ones like telephone and newspapers. The Hindu group recognised this the potential and launched their flagship "STEP" program.
The STEP is a multifaceted program that seeks to provide a platform for people to improve their English communication and writing skills. It was targeted at various audiences like students who want to improve their English skills, working professionals who need interview training, corporate organizations that need bulk training programs for their employees and various aspirants who are seeking to clear various government exams.
They offer online assistance like recorded videos that are customized for each group individually. This is a supplement to their live video classes that are offered online for the individuals or groups. They also provide on-site training programs for various corporates and colleges that are seeking to enhance the skill sets of their employees or students respectively. They also provide skill building activities like games and puzzles that test their English proficiency and help them to benchmark their progress.
Another major need that they uncovered and sought to fulfill is the large number of competitive exam aspirants who follow the paper rigorously for their various entrance exams. They sought to capitalise on this by marketing their STEP program to cater to these audiences to improve their fluency in the language and interview preparedness training. This is especially true for the Union public service examinations for which the Hindu is widely considered to be the best resource. Seeking to capitalise on this they are actively looking to collaborate with various centres in the city that that provide UPSC training. This is a very innovative and promising strategy as they are catering to an enormous audience that is ready to spend any amount of money to guarantee success in this hyper competitive environment.
We can see that in the modern marketing era, the various avenues of marketing are rapidly colliding and integrating with one another. This is a trend that is there to stay as going forward especially in a post COVID world, the impact of digital channels would be profound. If a publishing company like the Hindu which relied on a physical product has had to change itself for the digital era then we can be rest assured that every other company would have to follow suit.
. . .