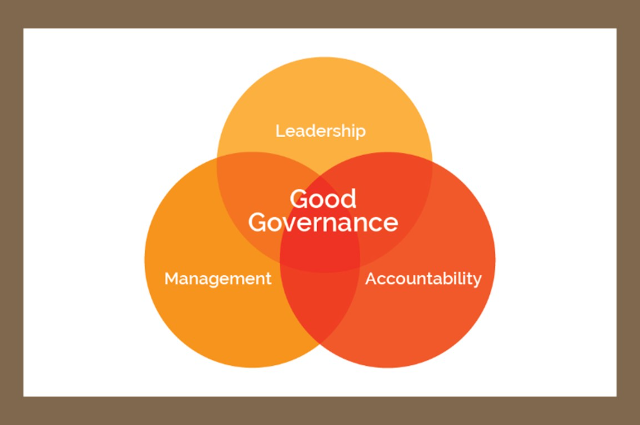 Ladies and Gentlemen,

Thank you very much, Prof……., for that kind introduction.
I would also like to thank IIM Ranchi, and its Centre of Excellence, ABVCLPG Department, for organizing the event. It gives me great pleasure and pride to be associated with such a prestigious institute.
Ek Bharat, Shreshtha Bharat (One India, Great India)' and words like 'reform, perform and transform, provide insights about the concept of 'good governance.
We reaffirm our commitment to providing the people of this country with transparent, effective, and accountable governance. Let us join together to carry out this objective of good governance. The effort to usher in an era of सुशासन has just begun and begun on a very promising note. We vowed to create an open and responsible administration, and we intend to do so.
In my remarks today, I am going to discuss some of these positive developments in promoting good governance, which is relevant for India. Today, I'd like to use this, as well as my own, experience to highlight some of the ways in which the goal of good governance might be implemented.
Under the vision of Prime Minister Shri Narendra Modi, a series of reforms, both big and small, undertaken by his Government has led India to
(a) become the most favored nation for foreign direct investment, and
(b) leave behind the big economies of the world in economic growth.
The simplification of government procedures and processes in order to make the entire system visible and speedier is a significant step toward good governance. Whether it is about getting a new passport or a railway ticket or a tax refund or registering any new company or a business — these processes ought to be made simple. The Modi Govt. has simplified these processes, which has also reduced the rent-seeking or favor-seeking opportunities by bringing greater transparency. Good governance means an accountable Government.
The move away from affidavits and attestations in favor of self-certification is another sign of the citizens' lack of trust in the Government. Another major area is the elimination of burdensome and outdated legislations that is no longer relevant. Appropriation Acts have already been designated for repeal, and more are being considered.
Redressal of public grievances is a critical component of our Government's responsive administration. I've directed all of the senior officers to make sure that resolving public issues is given top priority.
Some good references of Good Governance can also be found on Bhagavad Gita, which gives several clues for effective governance, leadership, sustainability, and self-realization, all of which are reinterpreted in a modern context.
In India, the concept of Good Governance was talked about in the wellbeing of the people was deemed vital in the position of King in Kautilya's Arthashastra (2nd-3rd century BC). "In the happiness of his subjects lies his happiness, in their welfare his welfare," he says of the qualities of a good monarch. "What pleases himself, he does not consider as excellent, but what pleases his folks he considers as good."
Mahatma Gandhi emphasized "su-raj'' which essentially means good governance.
There are eight major qualities of good governance. It is democratic, consensus-driven, accountable, transparent, responsive, effective, and efficient, as well as equitable and inclusive, and it adheres to the rule of law. It ensures that corruption is minimized, minorities' perspectives are considered, and the voices of societies most vulnerable are heard in decision-making. It is also relevant to society's current and future requirements.
I can tell you from personal experience that putting that vision into action is a huge challenge. Reforms, both in terms of policy and implementation, do not happen quickly. Purely technological solutions are rarely successful, no matter how correct they are. It is necessary to understand and handle vested interests, history, competing demands, and changing expectations. A country can only move as quickly as its politics will allow.
Good governance means an accountable Government/ efficient administration. Good governance is all about promoting growth and development, about providing a conducive economic environment for the industries to thrive. It is not enough to be clean or to be non-corrupt. The administration needs to be sensitive to the issues that the citizens encounter in their interface with the Government and address those efficiently.
Major Initiatives:
Right to Information and E-Governance are two key efforts that have recently been launched in India in order to empower the ordinary man and ensure good governance.
Right to Information: Citizenship and the Right to Information are at the heart of democratic administration. Every person has the right to take part in civic life, governance, and society.
On October 12, 2005, the Right to Information Act was enacted, signaling a dramatic shift in Indian democracy and ushering in a new era of common man empowerment in India. The right to information is drawn from the fundamental right to freedom of expression.
As a signatory to the International Covenant on Civil and Political Rights (ICCPR), India owes it to its citizens to adequately protect their right to information under Article 19 of the ICCPR.
E-Governance
E-government efficiently provides improved programs and services in the era of fast-expanding information and communication technologies (ICTs), which heralds the new potential for rapid social and economic revolution around the world.
Governments at both the national and state levels are working to realize their full potential and to usher in a new era of economic and social growth. . E-Governance has a direct impact on its citizens who derive benefits through direct transactions with the services offered by the Government. It explores a new facet of leadership approach, skill, and mindset of the citizens of the country. However, the process of e-governance requires sustained commitment, political will, adequate resources, which can develop a system of e-governance in order to make the current policies and practices of Government more efficient and effective. E-Governance can renovate the relationship between the public, private sector, and Government and enables better policy outcomes, high-quality services, and greater engagements with the citizens of the country.
Other Initiatives:
Our motto, and guiding philosophy is "Citizen-First." My ambition has always been to bring the Government closer to our citizens so that they may participate actively in the governance process. Our Government has been working diligently toward this aim for the past seven months. The use of mygov.in and interaction with the Prime Minister aims to make this involvement more relevant. The tremendous response that these initiatives have elicited places a heavy burden on our shoulders, and I tell you, my compatriots, that we will not fail you.
We are also advocating for the reengineering of government processes.
Ministries and departments of the Indian Government have been directed to examine their job areas and internal processes in order to determine what and how they might be simplified and rationalized.
We're also developing a more user-friendly internal work procedure handbook that will be given via an e-learning module.
I am convinced that technology can and must help to bridge the gap between Government and citizens. Technology is both an empowering tool for citizens and a means of government accountability. My administration understands the enormous potential of this tool: Digital India wants to convert India into a digitally empowered society and knowledge economy. Digital India is a transformational initiative that will be implemented in phases to ensure that residents have access to government services over the internet. It would also increase accountability by requiring government services to be delivered electronically.
To achieve good governance, the Government must be on a mission to pursue the principles and vision of good governance with clarity, conviction, compassion, and consistency in governing.
Transparency, participation, and effective governance are all enhanced by clarity. Conviction encourages transparent and effective governance.
Compassion encourages people to work together to achieve a common goal—equitable as well as democratic governance. Consistency supports responsive governance, upholds the rule of law, and modernizes itself in response to the needs and changes of society while adhering to the Constitution's guiding principles. The Government must work as a facilitator for the people, the market, and civil society, while also remaining a prudent regulator to promote social equity and fair competition. Changes in the Government's role will be clearly defined and conveyed to the public so that they understand why the changes are beneficial to them. Decentralization is a critical component of government efficiency and responsiveness. By devolving administrative and economic powers and duties, the Government will strengthen local Government and administration. People will be directly involved in the management of the services they utilize by the Government. The Government is committed to reducing citizen interaction with government departments by introducing Internet, Web, and groupware technologies to construct national electronic highways and networks at all points of contact between citizens and the Government. The Government's principal responsibility is to provide efficient and responsive services, making it simple for citizens to obtain important information from the Government and ensuring that they have access to procedures that punish misbehavior. To improve the quality and efficacy of public services, charters will be implemented.
The key challenge then is to capture this positive spirit and translate it into action – to pull together a strategy to achieve the Government's vision that has clear targets and a management structure to keep reforms on track.
As I earlier pointed out, the most fundamental problem or meta-problem of problems is the "problem of leadership." I congratulate IIM Ranchi for taking this ambitious endeavor of solving the problem of all problems through this Atal Bihari Vajpayee Centre for Leadership, Policy, and Governance. I wish all of you to become the leaders who can lead in the right direction, alignment, and commitment to create good governance in whichever field that you are going in. India needs good governance. And good governance needs good leaders.

After all, the country's good governance will only flourish if every Indian citizen ignites the flame of patriotism by sticking to truth, peace, and nonviolence as methods of perceiving the India of our dreams. Every attendee should swear at this event that the moral ideals that guide our lives would never be swayed by money or muscle strength. Allow our moral strength to triumph over our physical strength. Let us take inspiration from our Indian ancestors. As responsible citizens of the country, it is our primary responsibility to vote for honest and upright citizens who can serve as effective administrators and reformers to bring constructive change to our country, rather than voting for deviants who would damage it.

Jai Hind. Jai Bharat