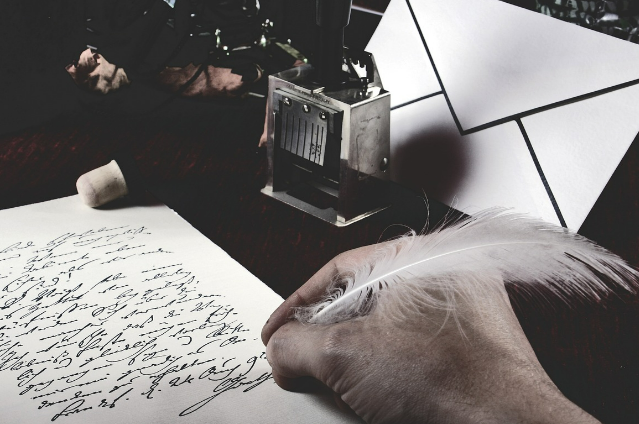 How well a poet said,

"Poetry lifts the veil from the hidden beauty of the world, and makes familiar objects be as if they were not familiar."
Starting with the obvious, what is a poem or poetry in general? Jotting down a few random words and lines and writing them in rhyme doesn't mean a poem, as opposed to what most people think. A poem is a beautiful painting in words. It encompasses the genuine and deep feelings of the poet and touches the heart of the reader. A true poet is a magician and has the power of combining words to produce in the reader a sort of enchantment. Similarly, I painted my empty canvas with colorful words-
Magical Dreams v/s Reality
'She's an ordinary girl with an extraordinary plight,
Yearning for what's beyond reach in the night sky dazzling with light,
Sketching her magical dreams and painting them with the colors of a rainbow,
Pushing through the jagged roots she saw her seeds of hope grow.
Chasing the elusive dreams with a maddening rush of adrenaline not letting them fade away,
With glee in this practical world, she kept weaving her empty wishes each day.'
What distinguishes poems from other forms of writing is that poems create a space for the possibilities of language as material. Language waits to be released in poetry. Poetry is one of the most ancient arts and the product of human imagination. Still today, poetry dominates the other forms of literature and has the queer power to influence the world be it by bringing about revolution or simply changing the views of society. One of the most influential poets was William Shakespeare. Another one is the English poet John Milton who wrote many poems on freedom that helped inspire the American Revolution.
As said, a poem helps the mind play with its well-trod patterns of thought, and can even help reroute those patterns by making us see the familiar anew. A poem allows the reader to make multiple connections with the world and between words and lines- reading them and letting your mind free to see what the poet has experienced. There are a few poems that can affect you. Some reading will uncover the hidden aspects of your life and experience that you have overlooked.
The world of poetry is vast and diverse. There are innumerable types of poetry and you might have come across them without even realizing it. The one that I love the most is Haiku. It is an ancient form of Japanese poetry that has just three lines. These don't have to necessarily rhyme but are written to evoke an instance.
'I feel the sun's warmth
Baking on my skin. I watch
The flowers reach high.'
Sonnet is a very old form of poetry made famous by William Shakespeare. These are usually little songs of 13-14 lines and deal with love. You all must be familiar with Free verse. There is complete freedom in writing this, you can have as many stanzas and lines as you want and it can be on any topic. Like this random one composed by me -
The Journey of Life
'Life is complicated and has different paths,
Our destination is a place far away,
With different paths along the way.
This is the time to think,
Don't wait because moments pass in an eye's blink.
This is the time to value and adore,
This is the time to dream and work.
Life is an opportunity not to be missed,
Life is too precious and makes the best out of it.'
A ballad is a traditional form of poetry that typically tells a dramatic story.
A Cinquain is a five-line poem inspired by haiku.
Another one is an Acrostic poem that spells out names or words with the first letter in each line. Here is an example,
Alexis by Nicholas Gordon:
'Alexis seems quite shy and somewhat frail,
Leaning, like a tree averse to light,
Evasively away from her delight.
X-rays, though, reveal a sylvan sprite,
Intense as a bright bird behind her veil,
Singing to the moon throughout the night.'
Poetry is nowadays been taught in schools too. So, why teach poetry to children? Poetry often contains words that rhyme for effect thus children can learn about phonics and letter sounds by listening to the words. Poetry can engagingly help in teaching grammar.
Through poetry, children learn how to put words together to form meaning and context. Writing poetry includes planning out things and brainstorming new ideas which improves the imagination of the children.
It can have a positive impact on the social and emotional learning of children. Poetry inspires children's imaginations to run wild and helps them in expressing their feelings freely.
Poetry is a bridge between the world and civilization. It is a counselor helping us to understand one another. Leading us away from hatred to love, from violence to mercy. Poetry is related to aesthetics, or the exploration of what is good and beautiful in this world.
Consider reading this poem that I once found somewhere,
My Poetry
My poetry is like a fine mist,
The verses caress like a tender kiss,
But when I drop ink with a twist of my wrist,
I spit mad bars because I get pissed.
Here's the gist of it,
I slip the quip in there,
It's whatever comes up to the surface whenever the spirit moves me,
If there's a lisp in it,
It's my speech impediment,
I breathe fire because aside from the ire writing also behooves me.
And if I had to sum up my poetry,
I'd say it's a reflection of me,
A twister of emotions filtered, tuned, groomed, and rhymed,
I'm not always at my best,
But I get it off my chest,
So long as the words are ready, steady, primed, and perfectly timed.'
How well the poet has used different words and poetic devices to keep the audience engaged.
Poetry matters because it is an essential part of human culture.
To conclude, poetry is one of the most transformative and ground-breaking artistry loaded with creative thoughts and feelings, that is fundamental to our life.
. . .