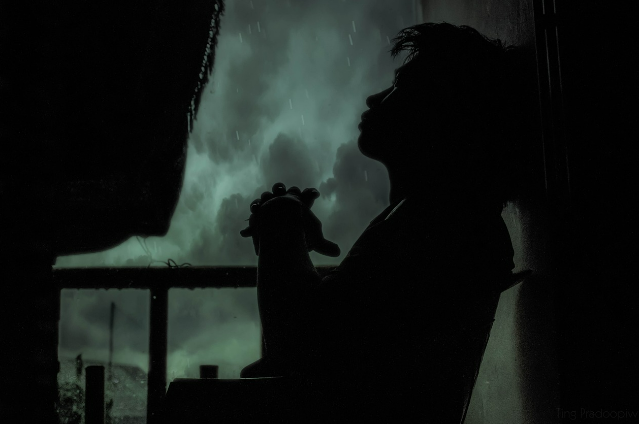 Depression is a monster
That destroys both heart and soul
It tortures without mercy
And consumes it's victim whole
The monster is my friend, it lays under my bed
It counts the tears that I shed
Doesn't go away
Promised that it will stay
Some people are sad
From the time that they are young
Sadness is considered bad
To control my tears, my head swung
Everyone has a sea
They are drowning in
Feel they've been stung by a bee
And they have committed a sin
Parents drowning in their own
They say that you have grown
They forget to take care
Another reason for despair
We don't want sympathy
Just want you to be aware
That you can nurture others
And help by taking care.
. . .