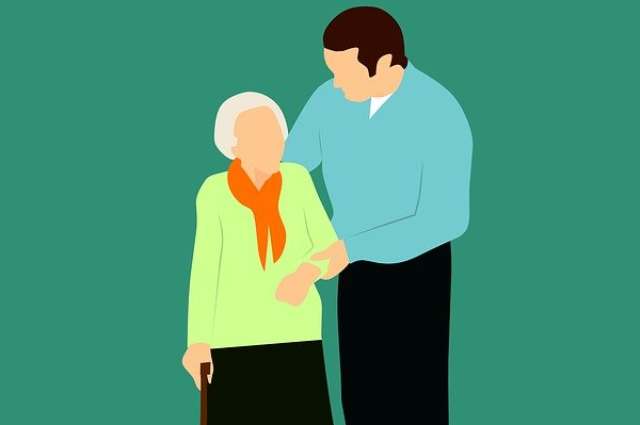 Having taken my shoes off and pushed them farther down, I raised my feet by the window in the compartment of the Kolkata-bound Padatik Express from New Alipurduar. The coach was surprisingly empty and I was heading home on a sudden and surprise holiday to visit my ailing Ma, my wife Meera, and my only daughter Nilanjana.

I asked the TT for the upper berth at Malda. The man was unbelievably helpful and I heaved a sigh of relief when he didn't ask for any money.
I slept like a log for the next seven hours till the train reached Dum Dum station, some fifteen minutes away from the Kolkata station. As I boarded the prepaid taxi waiting outside, I groped for the tiny plastic packet containing The Aparajita, a circular thing made of dried flowers. It was given to me as a lucky charm.
I found the main gate open and entered inside my house stealthily. I dreaded running into Nilu (Nilanjana) but luckily for me, she was nowhere to be seen. While passing my Ma's room, I could have a glimpse of her bed with the white sheet. She must have gone into the attached bathroom for a shower. But the bed didn't seem like slept in. I walked ahead as I had the far more serious task of taking my wife completely by surprise in the kitchen.
"WHO is it?" She cried out as soon as I had blindfolded her with my hands from behind.
Tipsy, she gave up on trying to turn back and felt her hands up over mine before exclaiming :
"Mana, what a surprise? Is school out because of the pandemic?"
I lowered my face to plant a kiss on her forehead. She had always been an intelligent woman. But did I sense a shadow of sadness on her face?
"Sweetheart, where is Ma? I didn't find her in bed?" I blurted out.
Meera looked a bit undecided before replying, "I tried calling you several times last night as well as early this morning but you weren't reachable." She paused for a breath before proceeding,"Ma was running a mild temperature with a sore throat in the afternoon yesterday. When she complained of having no taste in her mouth while sipping the evening tea, I didn't waste time in calling Dr. Sen.We had Ma admitted to the ICU. They didn't let me anywhere near. If you want to go, get ready as it's almost time for the Visiting Hours… . "
I don't know how the next few hours or should I say, weeks passed from then on. Ma passed away two days later. I couldn't even see her face wrapped completely as she was in a plastic jacket. I couldn't even perform the last rites.
Things started happening at a fast pace from then on. I arranged a small gathering to pay our last respects. A handful of close relatives got invited. After the Shraddha Ceremony, Nilu was shifted to Ma's room.
"Where are you going without the musk? She asked me like Ma would have one day. On another, she admonished me when I was handing over some of Ma's old clothes to the Maid.
" Why did you give thamma's (granny's) saris to her? You could have given them to Mou Pissi (aunt) or even me. Don't you know that keeping some of the belongings of the dear, departed souls brings you luck and happiness?"
I could sense so much of my late Ma's tone in her voice then that I knew what some of my relatives exactly meant when they said Nilu took after my mother.
A month after Ma's demise, Meera was taken ill one evening. Finding her in bed like that I had all kinds of premonition. I became panicky when, after a few calls to Dr. Sen and the ambulance, I was about to get into the vehicle to sit by Meera's side.
Nilu hurried down to the door and said :
"Don't you worry as I'll get there before you for admission and all that? I called one of my friends to pick me up." She was about to get back to her room when she hurried back again. "Baba, keep this with you." Having said that, she put something in the side pocket of my punjabi.
The next few hours in the hospital were terrifying, to say the least. Meera had to be rushed to the ICU as well. Every time a name was called out over the microphone, I felt jittery and jumpy. At around 10.45 p.m. I found Dr. Sen coming out. He had a semblance of a smile hovering around her mouth.
"You brought her in the nick of time. I can't tell you till I get the reports of the tests after 72 hours, but I have the gut feeling that Mrs. Banerjee has already seen through the crisis period… " He told me.
I stood waiting for Nilu to hand over the shot the senior cabin Matron had asked for, having already obtained it from the nearby medicine shop. As I was waiting with my hands in my pockets, I could feel something in there. I plucked it out. It was the plastic packet Nilu had given me earlier as I was about to get into the ambulance.
I loosened the knot to find the Aparajita inside. Out of habit, I pulled it towards my forehead. I broke into a smile then. By this simple yet deeply significant act, Nilu had become the mother I had lost exactly a month ago.
I realised that despite all the setbacks, Life must go on. No vacuums would be created without being filled up. I became alive once again.
. . .