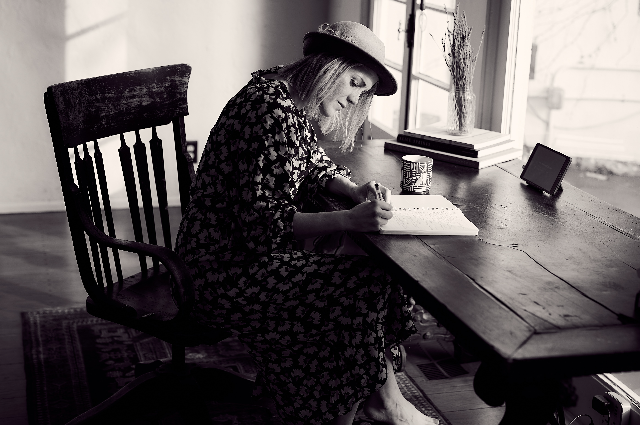 The lyrics of popular Hindi songs capture the attention of a much larger group of people than literary poetry is able to. Some famous lyricists have had a parallel careers as poets in addition to contributing to Hindi cinema. The finesse and experience they bring to lyric writing help to popularize poetry among the masses.

In this essay, I want to discuss the lyrics of the song, "Sansaar Se Bhaage Phirte Ho" from the movie Chitralekha. The lyrics were written by Sahir Ludhianvi.
The poet
Sahir Ludhianvi was born in Ludhiana a century ago, in 1921. His real name was Abdul Hayee. He took the name Sahir from a short poem written by Allama Iqbal. Iqbal had written that verse to honour his teacher, the poet Nawab Mirza Khan Daagh Dehlvi. The word 'Sahir' means 'enchanter' or 'magician'. 'Ludhianvi' was his pen-name or 'takhallus' and was a reference to his place of birth.
His father was an affluent landlord. He was an autocratic man and Sahil's mother, Sardar Begum, was his 12th wife. Tired of his oppressive nature, Sardar Begum left her husband. They had a bitter disagreement about Sahir's custody after this separation. So much so that she needed protection from Sahir's father. She won custody of Sahir and then brought him up single-handedly. Mother and son lived a life of financial deprivation.
Sahir's talent in Hindi and Urdu poetry was evident from a young age. As a young adult, he studied politics, history, philosophy, and economics at Government College Ludhiana. The college auditorium and a botanical garden within the college premises are named after him.
He moved to Lahore in 1943, and joined the "Progressive Writers' Movement". This group of writers was not just concerned with practicing their art. Instead, they wanted to use their talent to speak for the weaker sections of society. To provide a voice to those who were not being heard.
Sahir was a follower of Marxist ideology. His activism made him the target of the Pakistani government, and he had to return to India. He was also an atheist, which was said to be due to the violence he witnessed during the Partition.
In the Hindi film industry, he had a career spanning three decades. The Hindi film and music industry did not give much acknowledgment to the lyricists of film songs. Sahir took offence to this practice and had an important contribution in getting lyricists the place of prominence that they deserve.
Possibly, the hardship that Sahir faced in his childhood gave him his unique outlook on the world. it also contributed to his gift of being able to feel things deeply, and to express them beautifully. He tried to bring film songs as close to literary poems as possible. And he tried to raise awareness about political and social issues through his poetry. Seeing his mother suffer the way she did, he was also interested in bringing women's problems to the fore. He was just the right person to express Chitralekha's opinions in the form of poetry.
The novel and the movie
Chitralekha is a Hindi-language novel written by Bhagwati Charan Verma and published in 1934. The central plot of the novel involves the love story between Aryaputra Samant Bijgupta and Chitralekha. Bijgupta was a wealthy general who worked for King Chandragupta Maurya. Chitralekha was a widow, and a dancer. She was a woman with a strong character and with great beauty.
However, the book is not just an ordinary romantic novel. It discusses the subject of good and evil and how people are the victims of their circumstances. Though society considered her a sinner, Chitralekha was kind-hearted and honest. She led her life by her own set of rules, and steadfastly resisted the demands that society made of her.
A movie based on this novel was made by director Kidar Sharma in 1964. It starred Meena Kumari in the titular role with Pradeep Kumar playing the role of Bijgupta. Ashok Kumar starred as Yogi Kumargiri.
The song
Yogi Kumargiri had come to meet Chitralekha and had just reprimand her about her sinful ways. She heard him out. Despite her resilient nature, she was hurt by his words. But she stood up for herself, and expressed her point of view by means of this song.
As the Yogi walked away from her after belittling her, she told him that he was actually running away from the world. By being an ascetic, he thought he would be able to attain God. But his rejection of the world meant that he was living an incomplete life. How could he be expected to enjoy the afterlife, if he had not even learnt to enjoy this life? And in fact, God would feel insulted at this rejection; after all, he had created this world and all its pleasures with love and careful attention.
She confronted him about the definition of sins and virtues. The very definitions on the basis of which he was painting her as a fallen woman. She reminded him, that the moral rules of society kept changing with time and with every passing generation. How could anyone be declared a sinner on the basis of these fluid definitions? We can understand the truth behind her words when we think of issues like inter-racial marriages, widow remarriages, and inter-caste marriages. Their acceptability in society has increased with the passage of time.
Chitralekha was actually a large-hearted and loving woman. She truly cared for Bijgupta. What she was trying to tell the judgemental Yogi was that he should not hold on to his beliefs too tightly. He should not judge her for her love for Bijgupta and for her love of beautiful things. Just as she did not judge him for his asceticism and for the denial of all the things she considered beautiful.
All in all, in the song "Sansaar Se Bhaage Phirte Ho" Sahir Ludhianvi presented a marvellous defence for Chitralekha's beliefs and her actions. And encouraged us, the listeners, to re-examine our prejudices.
. . .