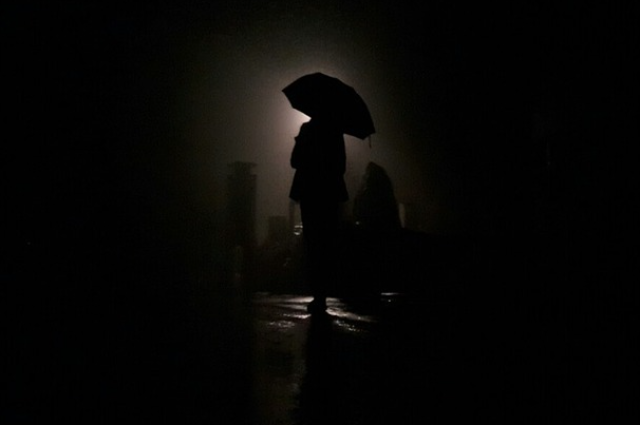 Introducing a Gentleman
Once upon a time, there lived a true-blue gentleman, who used to love and respect all. Being elderly, he used to wear plain white dhotis. It was his smiling face and loving nature, which attracted all towards him. He used to carry an umbrella and walk a lot. Being a hard-working man, he never used to bother anyone for anything. His earlier life had been full of struggle and so he did not use to trouble anyone.
The gentleman used to keep contact with all and never used to hurt anyone (not even unintentionally). He used to pay social visits, meet everyone in person and avoid gossiping or spreading rumours about others. He also used to make phone calls to all his near and dear ones. But it was his death that changed everything for his relatives and friends. Now, his relatives miss those phone calls.
End of a Luminous life
It was a very early wintry November morning (November 12, 2021) when I heard a loud knock at my door. I woke up reluctantly and was told 'the gentleman had stopped talking or responding'. I literally ran out of my house and walked at an unbelievable pace. I was not exactly imagining the worse because the gentleman had not been ill. In fact, he had visited my house a couple of days ago. He had never been bedridden. In fact, he never used to bother anyone about anything.
Well, when I reached and entered his room, he was lying almost lifeless. There was an uncomfortable and eerie silence all over the house. Outside, it was foggy. The lifeless winter seemed too dreadful. I tried (along with his other close ones) to make him respond to our calls. I had never been imagining the worst. I thought he would be all right.
In fact, his other close relatives were thinking of admitting him to a nearby hospital. Since it was too early in the morning, they were thinking about the next best step. All of a sudden (amidst his coughing), he stopped responding to our calls. In fact, he stopped coughing. It did not take us long to realise that he had breathed his last. This is indeed a peculiar and pathetic situation. Since you love a man so dearly, you hardly believe that they can die. But it was not a nightmare. He indeed passed away. Most of us could not believe that he was no more. It took me long to send messages to people about his demise.
Later, I realised that I reached timely (he passed away after a few minutes of my arrival). The dreaded winter took away his simple and luminous life. Fully covered with a blanket, he passed away peacefully (perhaps in his sleep), teaching us 'life should not be wasted in punishing others, but enjoyed in forgetting others' mistakes and forgiving them).
His Life, a Lesson
He used to laugh, enjoyed cracking neat jokes, enjoyed listening to jokes, watch films and television soaps, share life's experiences and teachings among all. He lived a simple life and had a very simple lifestyle. He had been working hard day and night and never took a rest.
When people came to know of his death, they could not believe their ears. Most of them rushed to his simple house and stood beside his lifeless body. Most of them could not even utter a single word. Many people tried in vain to wake him up from his 'permanent sleep'. But he did not move.
Life without him
That evening, I did not go to his house again. That year, we did not celebrate Diwali. We just stood in silence and tried hard to realise how cruel death is. One thing is for sure, we will seldom find it easy to celebrate Diwali in the coming years. We may have crackers in our hands, but there will be tears in our eyes. The man passed away without giving any problem to his near and dear ones. Now we spend time talking about him, measuring his greatness and above all, loving him for all reasons.
More lessons learnt
Every great man's life teaches us something about life. His life was like that only - a life that is a lesson in itself. He used to say, "Never let anyone down just because he or she wronged you. Forgive them and never try to hurt them. Life should be spent with a cheerful face." Golden words indeed!
The gentleman would say, "Never say no to anyone, love all, praise and admire all. Never belittle anyone. Always have faith in the Almighty and above all, be kind and considerate. God has given only one life and you should live it to the fullest." How true. Now that he is no more with us, his innumerable well-wishes remember him fondly. His simple life appealed to all.
Aab us ghar se koi Wednesday (my off day) ko ane ke liye nehi kehta (now none invites me to that house anymore). Aab koi baar baar phone calls nehi karta (now none calls me repeatedly). Aab koi (now none)…
. . .