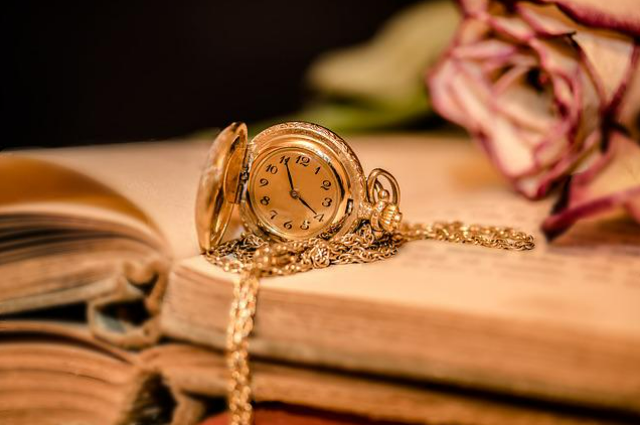 Their ancestral house on Palm Avenue in the southern parts of the city of Kolkata, stood tall and was a grand edifice. It belonged to Badal's great-great grandfather. Ever since he was a toddler, Badal had heard from his own father, how the house, where he played on all fours, was built. His great-great granddad had been a firebrand revolutionary, much like Aurobindo Ghosh who eventually became Sri Aurobindo and went away to Pondicherry.

"Yes, he'd built this house which is so dear to all of us. He also was one of the pioneers in the field of primary education in Bengal, later onwards."
Badal's grand mother, Kusumkumari, told her grandson while massaging oil all over the latter's arms and legs, to make them strong, and letting him lie down in the sun.
"He died before I was born. Right, Amma?"
Badal asked her, his eyes gone sleepy already with the affectionate massaging.
"Yes, my love. Much, much before you were born… He died even before I stepped into this house as a bride!"
"Bride? When will I have a bride, Amma?"
By Badal's endearing question, it seemed that 'bride' stood for a new toy – a car, or a gun, maybe- that could be operated also with the help of batteries.
"When you'll become big, really big, and strong, a girl will come your way as your beautiful bride. Until then, you must study and study really hard."
While blessing her grandson lovingly, Kusumkumari felt tears well up in her eyes. She came into this household – the Goswamis – when she's merely a teenager. Women were not as educated as they are now-a-days. Her parents had married her off to the scion of a reputed family in the city, when she's just through her mid-school years. After which, household chores and bearing children had hardly left her with any time for herself. When she used to hop in the fields with her friends in their village, the rain clouds would gather in the sky.
Now, when she sees her own daughter-in-law go out of the house to earn a living, she's both amazed and happy. Times, they're a' changing after all. Badal's mother, Kamala, is a working woman. She doesn't have to depend on her husband in order to feed her own belly.
"Ma, your son's saying the other day that a family outing or going somewhere for a change, will do you good. He was suggesting that all of us go to Puri for a week. I will apply for a leave and Badal already has his vacations approaching… He's asked me to tell you this and also gather your opinion. What should I tell him?"
In most Bengali households, it's a common practice to appellate the mother-in-law of the bride as the latter's own mother. When a girl enters her spouse's home, she lawfully becomes the daughter of the family.
"Yes, Kamala. Then I can offer puja at the Jagannath Temple there. I'll pray for the well-being of my only grandson there."
So it was decided that they'd travel to Puri for a week during the summer vacation holidays in Badal's school. Kusumkumari looked up to the sepia-tinted photograph of her husband, whose death had left her a widow many years ago. She's never travelled anywhere, to any outstation destination, throughout her lifetime. Childrearing and managing the household had left her on her toes. She packed a little clothing for herself in a brown leather suitcase for the travel. Ever since her son was married, she abstained herself from interfering in their private affairs. And, she knew that Kamala was a strong willed woman. But Badal, her grandson, was as dear and essential to her heart as the moon is on a full-moon night.
After an overnight train journey, the Goswamis rested themselves at a hotel very near the sea beach, where rooms had been previously booked. Kamala and Badal stayed behind as Kusumkumari, accompanied by her son – Badal's father – visited the Jagannath Temple to offer prayers. Then all of them went to the famous Puri beach, to bathe in the cool ocean waters.
"The cooks of Odisha prepare the most delectable prawn curries", Kamala said. "My colleague insisted that we savor them before returning," She was happy and that too, for a good enough reason. Her husband's just purchased a traditional Sambalpuri silk sari from the State Government Emporium there. He's actually purchased two – a cotton one for his mother and this one for his dear wife. So after having relished a meal of rice, cauliflower curry, prawns cooked with bottle gourds, the Goswamis decided that the trip had indeed been a worthwhile one.
After returning to their rooms, Badal's father sat down to have an important tete-a-tete with his mother.
"I need your signature in some official papers, Ma."
"My signature? But you are the one who handles all the outside work! Why should my name or even my signature be needed?"
"I have filled all the papers. But your signature is needed. I hope you'll not mind signing them, Ma?"
"But what are they for?"
"Our house has been taken up by a reputed businessman. He wants to construct a shopping mall at the site."
"WHAT? You mean to say you've sold your ancestral house – the floors where you played as a child – to some promoter? Shame! God help us! Where will you take us? God, please forgive my son! He knows not what he's done."
Kusumkumari, the matriarch, cupped her head with her hands, in sheer desperation. But when Kamala entered wearing the new Sambalpuri sari that her son had bought for her along with a striking and dazzling necklace, with shining diamonds encrusted, she knew that the irreparable damage had already been done.
. . .