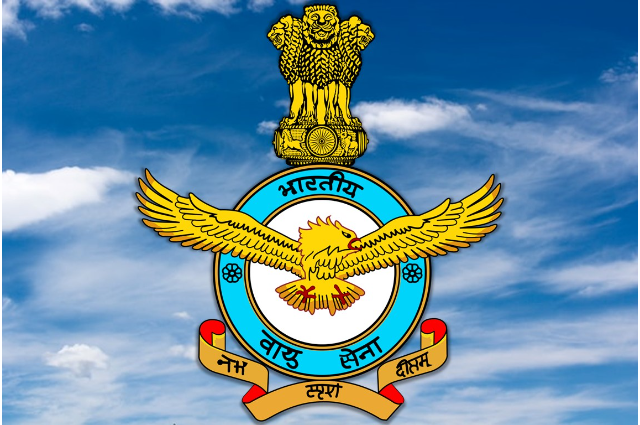 When we hear of armed forces, our shoulder broadens with pride and respect. Our hand raises to salute the personnel. Gratitude is filled in the air. One of the wings of Indian armed forces is Indian Air Force (IAF) or Bharatiya Vayu Sena or Aerial Warfare Sena.

MOTTO:
An excerpt from Bhagavad Gita "During the great war of Mahabharata at Kurukshetra, the Great Form of DIVINE was shown by the LORD to ARJUNA. The great form of Lord is reaching the sky with glory evoking fear and loss of self-control in the mind of ARJUNA .
In the same way, aerospace power is shown in the defence of our country. The motto is taken from the 11th chapter of Bhagavad Gita.
"NABHAM SPARSHAM DEEPATHAM " - " TOUCH THE SKY WITH GLORY ".
IAF DAY:
Air force day is celebrated on October 8 every year. This year it celebrates 89th foundation day to commemorate 1971 war victory (Indo-Pak war).
The parade will pay tribute to all unsung heroes of the war. This special day is celebrated at the Hindon Airforce Station in Uttar Pradesh (Ghaziabad) where, it showcases its air power. It is the biggest and largest airbase in Asia.
Size and personnel of IAF:
The president of India is the supreme commander of IAF
139,576 active personnel, 140,000 reserve, 1850+ aircrafts (Approximate figures)
1875 female officers, 10 women pilots and 18 navigators (More to be added)
Out of 36, 26 Rafael jets arrived in India
Indigenous projects include:
HAL TEJAS is the first Tejas IAF unit formed on 1st July 2016

IAF includes 83 Tejas, Akash missiles

HAL HF -24 MARUT is the first indigenously built fighter jet.

List of fighter jets(in numbers):
Dassault Rafale-26

Sukhoi Su-30MKI-nearly 260

Hal Tejas - 37 as of March 2020

IAF holds 22 new APACHE and 15 CHINOOK military helicopters
C-130J Super Hercules is one of the most versatile aircraft in IAF inventory.
Jaguars and Mirage 2000 are also in service.
ESTABLISHMENT:
IAF was officially established on 8th October 1932. It's first aircraft flight came into being on 1st April 1933 (Westland Wapiti). Air Marshal Subroto Mukherjee took over as the first Indian chief of Air staff on 1st April 1954.
OPERATIONS BY IAF:
Operation Vijay (1961) - Capture of Goa, Daman and Diu and Anjediva island.
Operation Meghdoot (13th April 1984) - Control of Siachen glacier, Kashmir.
Operation Poomalai or Eagle mission 4 (1987) - Stopped the seize of Jaffna by Sri Lankan army.
Operation Cactus (1988) - Averted Maldives crisis.
Operation Kargil or Safed Sagar (3rd May to 26 July 1999) - Fought bravely in Kargil sector of Jammu & Kashmir.
They even won the war at Bhuj in 1971.
REPUBLIC DAY celebrations of IAF 2021:
1.381 AF aircrafts and Rafael jet ( new entry ) took parade on Republic day.
IAF flight lieutenant Swathi Rathore has become the first woman to lead the flypast at the parade on JANUARY 26.
From unique colourful airshows to flag salute to stunning air stunts, IAF is more adorable to the young aspirants.
They are omnipresent at times of calamities safety of the country evacuations and national celebrations. They are never failing promises.
INTERESTING FACTS OF IAF: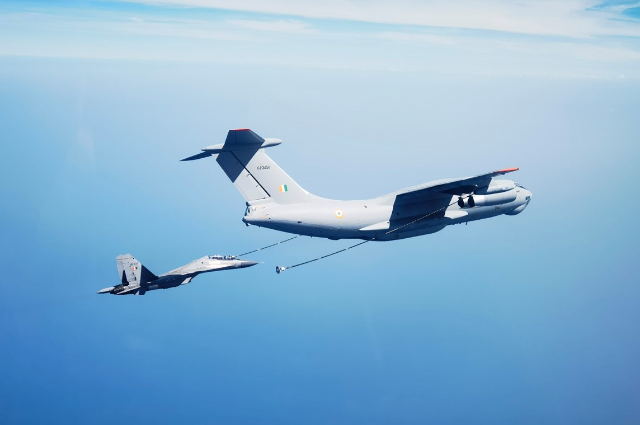 On 8th October 1932, IAF came into existence.

IAF is the fourth largest airforce in the world after US, Russia and China. It is also the seventh strongest Air force in the world.
The first name of IAF after independence in 1947 is RIAF. (Royal Indian Air force). 'Royal' is given by King George VI for its contribution during the second World war. After republic in 1950 prefix 'Royal' is removed.
India's first and only military base on a foreign land is a base at Tajikistan named Farkhor airbase.
Hindon airforce station near Ghaziabad (U. P.) is largest in Asia and 8th largest in the world.
The highest Air force station is Siachen glacier ASF (22000 ft or 6706 meters).
IAF flag is blue in colour. It contains national flag in the first quadrant and a roundel of the tricolour.
Since 1933, the IAF roundel (logo on planes and IAF flag) has changed atleast 4 times.
First woman Air Marshal Padmavathy Bandopadhyay. She was the second woman in Indian armed forces who was promoted to Three Star Rank.
The first only IAF officer to be awarded the Param veer chakra posthumously for his bravery in 1971 Indo-pak war is Flying Officer Nirmal Jit Singh Sekhon.
After the death of field Marshal Sam Manek Shaw, the only officer with a five star rank of IAF is the Marshal of Air force Arjan Singh (15th April 1919 to 16th September 2017).
IAF created a world record of biggest heliborne rescue operation by airlifting around 20,000 civilians in 'Rahat mission' during floods in Uttarakhand (2013) using 45 helicopters.
The only batsman who was conferred with honorary rank of Group Captain during 83rd Air force day was Sachin Tendulkar.
A stamp printed in India shows a Gnat fighter jet from the Indian Air force, with the inscription "Gnat", from the series "Definitive stamps", circa 1967.
LIFE LESSONS FROM IAF:
IAF is full of zest, valour and adventure.
We can serve in the company of heroes.
We get the sporting spirits and get bolder to face challenges than ever.
Respect and warmth pours from all over.
Good work-life balance.
It is not just an organisation it is a family.
Passion and professionalism flows in the blood.
It is full of pride.
After serving in IAF, we can easily get absorbed anywhere.
IAF makes us live even after death.
DID YOU KNOW?
The present chief of Air staff is Air Chief Marshal Vivek Ram Chaudhary who took office on 30 September 2021.
'Bhartiya Vayu Sena'
Pride of India.
JAI HIND.
Reference: