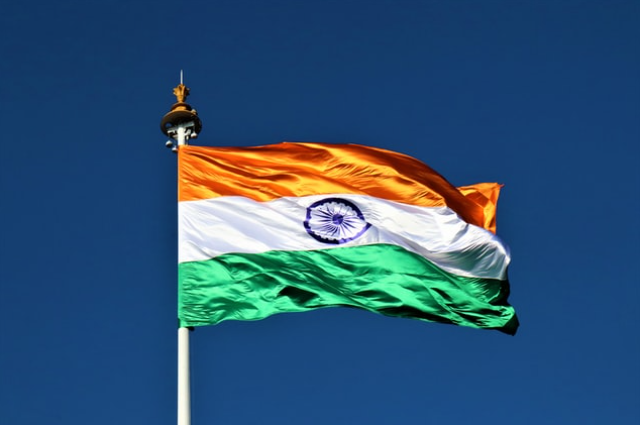 I have a say about how our country might look like by imbibing and embedding all the following ideas in it's structure and functioning.

My first point is that every Indian should indulge itself in the Share Market for in the corona pandemic almost everything came to a slower pace or at a halt except the share market which like a lion took a step back at the beginning of the pandemic facing the crash. But in a year it reached to the roaring record breaking highs in the history of our country. One must use full service broker, discount broker and also internationally dealing applications like Ind-money.

We all should look forward to it not as a tool for gambling but an asset to earn us passive income or an active income. It's a financial science that has it's own laws and concepts that need to be followed for getting good results. Worldwide we have seen billionaires getting most of their wealth from this wonderful thing called as stock market.

It's important for a country's population because through Stock market we invest in Indian Stocks that in turn utilize our funds to run their companies and earn profits that contribute to the GDP of our country. We can observe the example of USA and India, the former has greater than 50% population investing money in share market and the latter has just 5 to 10% of the people. We need to understand that good businesses always show a 45 degree graph progress and we need to invest in them.

There should be a balance view and knowledge about technical analysis and fundamental analysis so that we can earn profits in the short as well as long run. Someone said money can't buy happiness but we need money for buying the necessities and desirable resources that do make us happy. Not just stocks but a rational distribution of money in National Pension Scheme, mutual funds, FD, RD, Gold bees (ETF), term-health-vehicle-fire and accident insurances are important for a quality lifestyle.

Our government has provided us all the measures to be financially independent, let's utilize them. In fact if we invest in US stocks then we earn a certain percentage more than the US residents as our inflation rate is higher than theirs. Infact RBI wants our inflation rate to be constant at 7 to 8% annually so to beat this we need 15 to 20% return on investment for being financially independent. It can be one of the efficient tool to eradicate poverty and uplifting communities. And all of this is only possible with financial literacy. A lot of authentic sources for the same are available both online and offline. One must select a medium, invest a one time affordable, minimum value on educating themselves and then apply the knowledge practically for gaining returns lifetime.

My second point is about the health IDs that PM Modi Ji has recently announced about. Once these health cards reach every individual of our country then the task to maintain the health records and statistics will get easier. With this system, Government will also be able to provide region specific healthcare facilities according to the disease prevalence there. It's indeed a step for strengthening the health sector as a whole.

With the establishment of All India Institute of Ayurveda, he has shown trust in our very own ancient medicinal science and also encouraged researches to prove the wisdom illustrated in it. Soon, we might learn that Ayurveda is not just a medicinal science but a science of life which helps us live with a healthy mind, body and spirit. In the coming decade, like our Ratan Tata ji's vision of working on prevention more than cure might be a reality and we would be more immunized to fight any other corona virus or micro organisms of it's kind.

One of the significant sectors in our country is that of organic agriculture which depends on practicing holistic methods to grow crops is also a booming factor. Be it Mahadev Gomare ji from Maharashtra wherein he used fruit waste, jaggery and water to make Sanjeevani rasa (best out of waste) which has practically helped the people of Latur to increase their crop yield and also the profits from them or be it Hukumchand Patidar ji from Rajasthan who not only sells products made from organic agriculture in the domestic market but also exports it to earn hefty profit or be it the state of Sikkim which is 100% organic. This sector shows a promising future not only with the monetary perspective but also environmental perspective, organic agriculture keeps the land fertile and also helps conserve the local flora and fauna in the long run.

An inseparable part of our lives is the Waste Management System of our country which has given us two big achievements - Indore city being the cleanest city of India and Mawlynnong village being the cleanest city of Asia. Dr Binish Desai - Recycle man of India who believed that with waste management, reuse and recycle we can make waste our biggest assets. He made bricks from used PPE kits and masks, more such innovative projects are being experimented under his guidance. He is probably the only man to have patents on the waste management process. With this background and improved perception about waste management, our country can make Swachh Bharat Abhiyan come true in all regions of the country.

Next up is a challenging issue in India. Sexual offenses are increasing every passing day. And we are working on laws for punishment but not on making people aware about something very basic to us humans which is consent. This has indeed been proved by a survey done by a psychologist named Anuja Kapur that sexual offenders do not understand consent in it's true sense. Our country needs to focus on teaching menstrual hygiene, respecting all genders (including LGBT), good touch and bad touch, how porn websites portray violence and wrong sentiments about intercourse, how seeing the human minds over their body help make beautiful human bonds.

Even mental health has been far neglected but through movies, series, real life incidents we are understanding it's importance. All of us need mental support, care and nurture for a sound mind. In fact, not just verbal advice but massage therapy, aromatherapy, acupressure must also be encouraged to make people feel relaxed and stress free. Mediation is very underrated art of India that calms our mind deeply. One feels content with it. May the end of the decade see uprooting solutions for this challenge.

A valuable initiative in the long run by the government is including coding in the NEP. It would be taught to students from 6th standard itself which is an immeasurable boon for them as today we are living in the era of software industries dominating the world. With early stage learning students would be able to develop more innovative, intriguing applications, websites of their own. Technology is definitely one of the significant things running the society.

Recently, we found out that there is an element known as Thorium present in abundant amount within our county. And nuclear energy is one of the cleanest energies in the world. So we can definitely be pioneers showing the good that can be done using nuclear energy. Yes, it comes with risk of radioactive elements getting leaked into the environment but since 1998 our country has been a nuclear superpower and in 23 years a disaster of that kind has not happened. And I have faith in Indian Government's strict measures to govern these elements. This is an exploratory option before renewable energy sources come into picture at a larger scale.

India is doing wonders in the sports sector as well. It has started realising the significance of sports for one's fitness, endurance and agility. And not just this but one's talent in it can make it a valuable representative at an international level as well. In 9 years we might see the sports sector getting equal status, respect and attention it deserves. Not just outdoor games like kabaddi, cricket, hockey, javelin, archery but also indoor games like chess, boxing, bowling, etc. will get more engagement.

Crypto currency is at heights right now with bitcoin giving 96.5% returns from 2014 to 2021 beating NIFTY and SENSEX. If not it's own Crypto currency then at least our country can adapt the block chain technology that works on cryptography, consensus algorithm, market adoption and P2P technology. In fact it has all the features an ideal currency must have which are scarcity, divisibility, fungibility, transportability, durability and counterfeit ability. Investing in cryptocurrency right now is risky but we can always invest our party fund in it which we are okay with losing. It's risky as it's volatile and we are unaware about it's direction in the future. In coming times, it might get more stable and we should not forget to take total advantage of this.

The youth of this country has broken the streamline and shown the brighter future careers made through social media and gaming as well. YouTube is the best teacher today and making a career out of it is easily possible if one has the content according to the demand of the people. Gamers are as popular as tech experts today and getting funding, sponsorship at very young ages. Indian parents should support their children for giving at least one try in these segments of social networking if a child is genuine and serious about it.

Looking at the ideal examples of Microsoft, Apple, Alphabet Inc, the former two are already carbon neutral since 2012 and 2007 itself and aiming to become carbon negative by 2030. Apple uses sustainable methods for manufacturing and packaging of it's products. Our very own Tata Industries and Reliance Industries Ltd are one of the top companies of India to be working sustainably. More and more companies following them would make India attain two of the 17 Sustainable Development Goals that are industrial and economic growth and a better environment which have been laid down since 2015 by the UN.

India has religious texts providing us strong ethics and morals. Every religion may have it's own pros and cons, we all must focus on the brighter side and respect each other's way of living. Because there is a Sanskrit verse which says that Dharma is what binds people and does not separate them. May the riots based on biases vanish and light of peace, life of purpose become the primary goals of everyone.

India is similar to the phenomenon of dispersion of light, it has different shades and colors (people and their cultures, traditions and way of life) but what mends them into one nation are principles and ethics which makes it the most humble and wise country in the world. We should never forget to show our gratitude to our ancestors, elders, freedom fighters, soldiers, to every person that lives in our country with a nationalist personality who keeps India above all other things that might define his or her identity.

May our homeland grow like a evergreen sapling, facing it's struggles but getting more sturdy and priceless with passing time.

Proud to be an Indian.

Write up by - Sonia Gawali
. . .