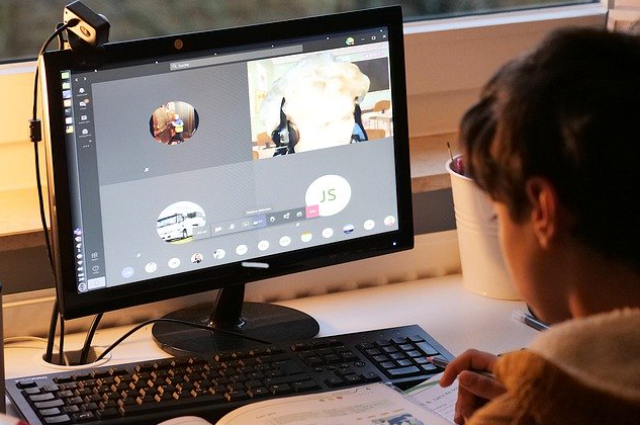 During the Covid- 19 pandemic, almost all countries including India enforced closures of schools and colleges, forcing students to study online at home. As a result, millions of schools and colleges taught their students through online learning. It is noticed that in India, 32 crore students have been affected due to the pandemic. Out of these, about 15.8 crores are female. It is only through online education that students are connected with educational institutions but it has its repercussion which is not welcoming.

Impact of online classes:
Due to online education young adolescents are facing socio-emotional stress and facing inequalities even in a sophisticated technological environment. Pupils who are from less privileged families including Dalits and Tribal struggled with online classes due to the lack of facilities. Many of them don't even have smartphones or others are suffering due to network issues in their areas. It is noticed that online education is affecting the physical and mental health of students and 17% of young people are likely to be suffering from anxiety or depression.
Students are expected to submit their assignments through WhatsApp or text which is a difficult task as they have to sit in front of laptops or a phone most of the time which is not good for them. Also, young women are facing many problems; they have to do household work all the time, care for their younger siblings and are unlikely to go back to school. The poorest section of our society sends their children to school on the assurance of at least one nutritious meal but due to the shutdown of schools, mid-day meal schemes have been disrupted.

The Indian experience:
We can't deny the fact that earlier everything was more organized. India has failed to apply any strategy systematically like other countries, even when relaxations were made for public gatherings at festivals and elections! It is noticed that India is less prepared for school re-openings than any other country. The trauma of the second wave has generated fear. It seems like online teaching is the only option. Also, it is noticed that cases of the dropouts are increasing and according to majority of Indians, Indian government is not giving priority to educational institutions. But we can't ignore the fact that teachers are giving their best, they are coming out of their comfort zones even if they are not too much updated with technology. Their job is commendable.
A way forward:
There is no doubt that a complete change is needed. Each school should prioritized vaccination for teachers, develop health and sanitation measures, and most importantly encourage children who were not engaged with schools over the last year to come back to become an asset not only for their families but also for the nation. School should ensure at least the safety of students; teach them in slots or groups rather than the entire class together, reduced syllabus and focus on every child as an individual. It is very important for everyone to understand that this is the new normal and should accept this otherwise it's too late and most important ministry of education took some steps foe the proper functioning of educational institution