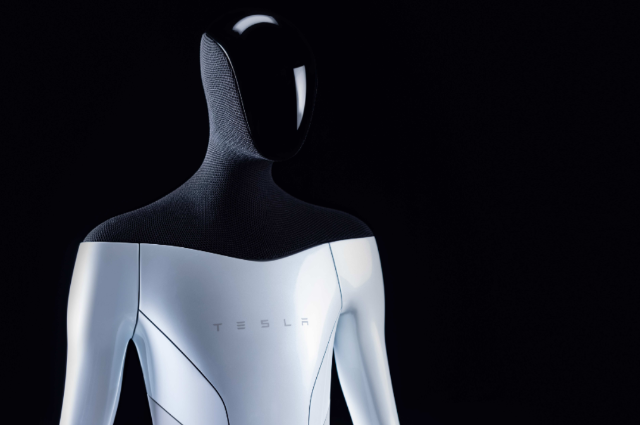 Our generation is witnessing an industrial revolution in which robots are making a large impact with remarkable engineering aptitudes. And one of the most influential flagbearers of this transformation is Elon Musk. Recently, the CEO of Tesla and the prominent face of SpaceX, Elon Musk announced a new probable launch of the Tesla Bot humanoid robot. It will be designed for critical, repetitive, or boring work that people don't like to do. Elon Musk marked Tesla's AI Day event and also revealed the chips it designed in-house for its supercomputer.

While discussing some important matters at Tesla's AI Day event, the billionaire entrepreneur announced about the robot, which stands around 5 foot 8 inches tall, and would be able to manage tasks from attaching bolts to cars with a wrench or picking up groceries at stores. He also claimed that these robots will have profound implications for the economy, and thus it was important to make the machine not super-expensive. This robot with a human-like appearance would carry out the work people like to do least. Specs-wise, the Tesla Bot head will be kitted out with autopilot cameras, 8 in total, which are already being utilized by Tesla's vehicles to sense the surroundings. These cameras, along with 40 electromechanical actuators will be powered by Tesla's Full Self-Driving (FSD). The robot head will also contain a screen for displaying data.
At the Tesla AI Day event, Elon Musk simplified his choice to commence production on the humanoid robot. He stated that it was not affected by manufacturing needs. Musk said, "We are setting it up… such that it is at a mechanical level, at a physical level you can run away from it and most likely overpower it. I hope that does not ever happen". He additionally stated that physical work would be a decision in the future.
According to Tesla director Ganesh Venkataramanan, when a few years ago Musk asked Tesla engineers to design a superfast training computer, at that time, the project of Dojo actually started, which is the mechanism for the latest humanoid robots. The fully functioning Dojo would be operational from next year. It will be powered by hundreds of Tesla-designed D1 chips, which are 7nm silicon that has 362 teraflops of processing power and 10 TPBs of on-chip bandwidth. It will be able to move at a speed of 8 kmph and carry 20 kg of weight. It will also have a screen on its face to give valuable data to its users.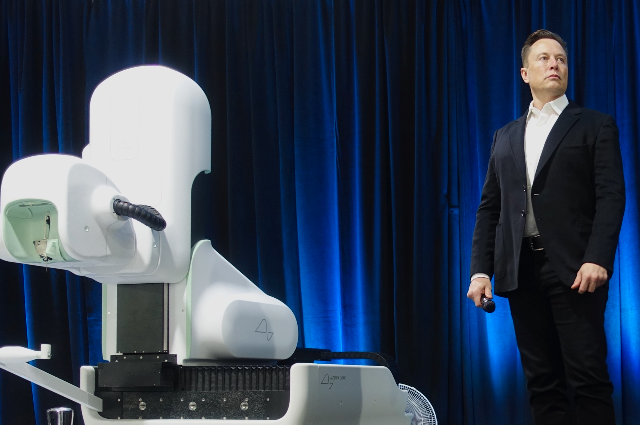 At the AI Day event, Musk said, "The robot is not prompted specifically by manufacturing needs. We are just obviously making the pieces that are needed for a useful humanoid robot so I guess we probably should make it. And if we don't, someone else would, so I guess we should make it and make sure it's safe". The Tesla bots are not the first time Musk has openly shared his massive ambitions about AI. Even last year, he has discussed the basic functionality of AI. And almost the whole world knows about Musk's Neuralink trials and experiments already. However, the tech giant Musk has likewise voiced his opinions against the risks that AI can generate.
Elon Musk has made sure to point out that humans can outrun the Tesla Bot and overpower it. But he has also talked about how the Tesla Bot may shape the future of the industry as well. "Essentially, in the future, physical work will be a choice. If you want to do it, you can, but you won't need to do it", Musk said during the AI event. He has repeatedly addressed AI as an initial uncertainty to the new generation of human civilizations. Musk had asked people to get a better perception of the latest creations in AI before it's too late. Many think that AI will swiftly outsmart humans when real-world AI is achieved, and others believe that robots cannot overpower humans. Nevertheless, Musk has made a big name in claiming that the robotic future can get here sooner. And now in this age of robotics, these AIs will surely make a buzz in our lives with new products like Tesla humanoid bots jumping into the market.

. . .
Reference:
www.technologyforyou.org
www.tesla.com
www.ir.tesla.com