The Ramayana is one of the most significant scriptures of Hinduism and it contains some prominent sacred and cultural values. It is an epic tale of good over evil with lessons about Hindu culture and phrases about the true sense of love, commitment, leadership, discipline, courage, and valor. Numerous kids in India have been brought up hearing all the great legends of Ramayana. And one such Indian kid from Jharkhand has even created records associated with this great epic of Ramayana.

Aarohi Khandelwal, a seven-year-old kid from Gumla, Jharkhand has set the record for "Fastest recitation of seven kands of Ramayana". The seven kands of Ramayana include Bala Kanda, Ayodhya Kand, Aranya Kand, Kishkindha Kand, Sundara Kand, Yuddha Kand, and Uttara Kand.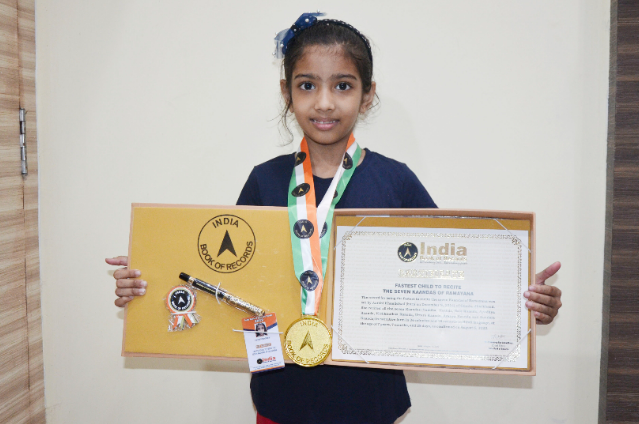 Aarohi practiced and understood all the kands of Ramayana in just 4 months and eventually, she was successful to become the fastest kid to recite all the kands of Ramayana. Aarohi has also presented and explained the complete Ramayana. For that, her name has been noted in the World Book of Records London for "Expounding of complete Ramayana in Hindi".

This is not the first time that Aarohi has earned such marvelous feats. In March 2022, she created a world record for the fastest recitation of Hanuman Chalisa and another record for reciting the maximum number of stories and speeches as well. In June 2022, she also recorded her name in the India Book of Records when she created the record for reciting Gayatri Mantra 27 times in just one minute.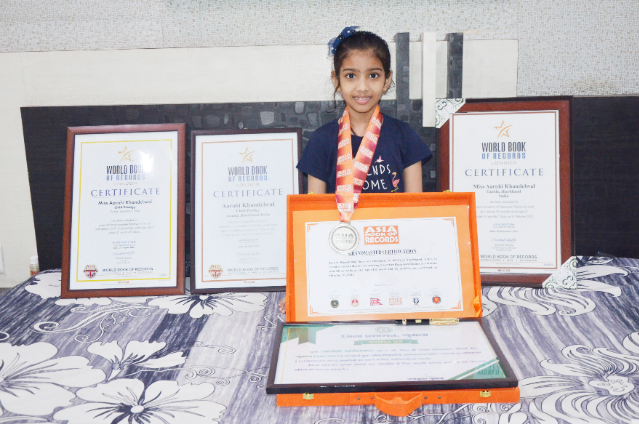 With all such outstanding records, Aarohi Khandelwal has been successful to put her name in some renowned records like the India Book of Records, the Asia Book of Records, and the World Book of Records - London. To perform such excellent records, Aarohi has always been motivated by her parents Mr. Rupesh and Ms. Seema Khandelwal. Aarohi also shows a keen interest in reading and learning about India's cultural and religious texts. And currently, she is rising as one of the most inspiring children from India making the whole nation proud.

. . .